Flatiron Bar and Restaurant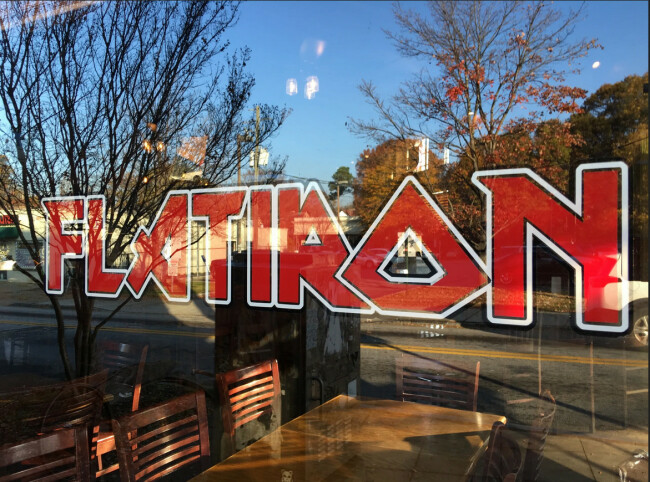 A scattering of sidewalk tables, draft beer, a stellar jukebox, and your average pub grub.
Sunday January 20, 2019 12:00 PM EST
DOWN SOUTH SHOWDOWN SUNDAY SERVICE at Flatiron (Trophy Room) with DJ Ben Tipton and his Freaky Friends! 12PM-5PM. [
click here for more
]
CL RECOMMENDS
Sunday July 29, 2018 04:00 PM EDT
Mark your calendars and save the date: PeachFest returns this summer! Hosted in downtown Atlanta's FlatironCity district, this unique culinary experience is one that will be met with delight and wonderment. Feast on peach inspired dishes ranging from paleo to pizza, ethically sourced proteins, respo... [
click here for more
]
USER SUBMITTED
CL RECOMMENDS
Brisket Birria Taco Plate:
Two Brisket Birria Tacos with Guajillo chili consommé in the Tapatio Ramen.
|
more...
520 Flat Shoals Ave. S.E.
Atlanta
,
GA
30316
(404) 688-8864
flatironatl.com
Restaurant
Hours
Mon - Fri: 11:30 AM – 3:00 AM
Sat: 12:00 PM – 3:00 AM
Sun: 12:00 PM – 12:00 AM
Kitchen Hours:
Mon - Sat until 2 AM
Sunday until 11 PM