Crawfish Shack Seafood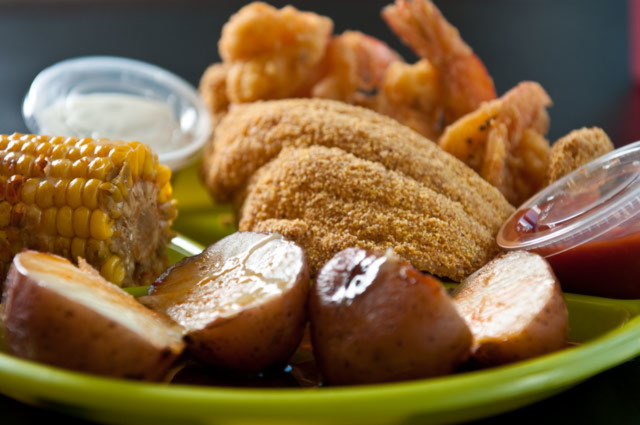 This is mainly a Cajun seafood restaurant whose owner, Hieu Pham, is a blend of Chinese, Cambodian, and Vietnamese. The customer base could as well be milling in the lobby of the United Nations. Pham is, as his menu says, obsessed with freshness. The "crispy-fried" catfish is perfectly crisp with piping-hot, almost-sweet flesh. Ditto for the jumbo shrimp, lightly battered and fried until they're al dente. The menu also offers seafood and fish by the pound. You can buy these, along with fish, to take home raw, or the restaurant will cook them according to your instructions and you can eat them on the premises.
4337 Buford Highway N.E.
Atlanta
,
GA
30341
(404) 329-1610
crawfishshackseafood.com
array(1) {
  [0]=>
  string(3) "113"
}

Seafood
Hours
Monday: 11:00 AM – 8:00 PM
Tuesday: 11:00 AM – 8:00 PM
Wednesday: 11:00 AM – 8:00 PM
Thursday: 11:00 AM – 8:00 PM
Friday: 11:00 AM – 9:00 PM
Saturday: 11:00 AM – 9:00 PM
Sunday: 11:30 AM – 8:00 PM