City of Ink Tattoos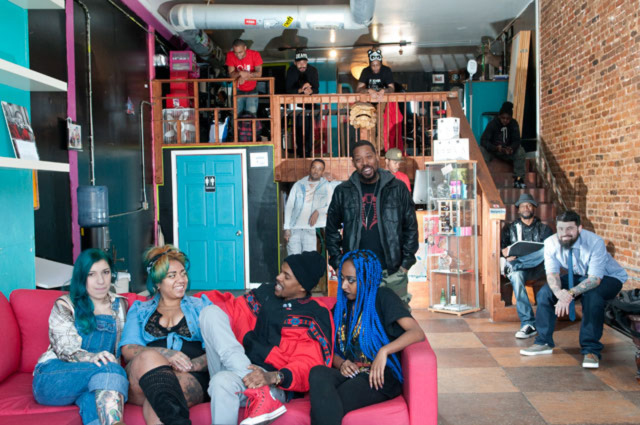 The Castleberry tattoo parlor, one of Atlanta's most high-profile shops, doubles as an art gallery and hub for Atlanta's independent hip-hop scene. The artists on staff take their custom-designed work seriously and have nurtured a cultured customer base as a result. People travel from across the country, and sometimes across country borders, to get tatted up. It's all part of the vision put into play by co-founder Miya Bailey.
Friday October 11, 2019 07:00 pm EDT
During the Castleberry Hill Art Stroll
A3C Hip-Hop Art Tribute 30+ Artist & Vendors Crafttrap.com
Cost: Free
323 Walker St. S.W.
Atlanta
,
GA
30313
(404) 525-4465
cityofink.com
array(1) {
  [0]=>
  string(2) "95"
}

Art Gallery, Store
Hours
Monday: 1:00 – 10:00 PM
Tuesday: 1:00 – 10:00 PM
Wednesday: 1:00 – 10:00 PM
Thursday: 1:00 – 10:00 PM
Friday: 1:00 – 10:00 PM
Saturday: 1:00 – 10:00 PM
Sunday: 1:00 – 6:00 PM