Cellairis Amphitheatre at Lakewood
Lakewood Amphitheatre is Atlanta's preferred venue for spending an evening under the stars, taking in a massive outdoor concert. Opened in 1989, less than four miles south of Downtown, the 75-acre venue holds as many as 19,000 concertgoers on its expansive lawn and within the pavilion. Everyone from Depeche Mode to the Who, Iron Maiden, Bob Dylan, Nine Inch Nails, and One Musicfest have graced the stage over the years. And even though it has undergone a handful of name changes (Coca-Cola Lakewood Amphitheatre, HiFi Buys Amphitheatre, Aaron's Amphitheatre at Lakewood...), locals will always know it simply as "Lakewood."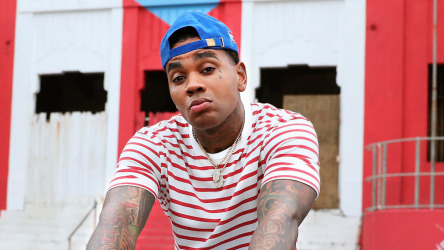 Saturday October 1, 2022 07:55 PM EDT
Hip hop heavyweight Kevin Gates is coming to Atlanta for his brand new Big Lyfe Tour! See him live at Cellairis Amphitheatre at Lakewood on Sat, Oct 1 at 8:00pm.
Tickets available @ https://zwd.short.gy/Gates
[
click here for more
]
USER SUBMITTED
Sunday July 2, 2023 07:30 PM EDT