Georgia World Congress Center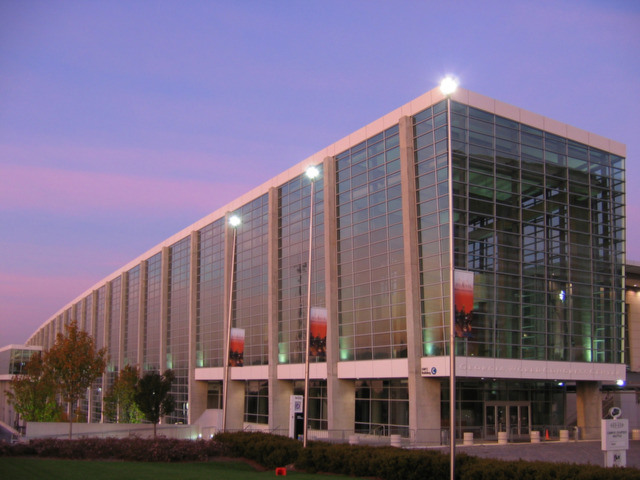 One of the country's largest convention facilities, it hosts such gatherings as the Flower Show, the Boat Show, the Home Show, and the real hot ticket, the International Poultry Exposition.
Thursday May 26, 2022 09:00 AM EDT
Atlanta's best geek culture convention, MomoCon, is back bigger and better than ever! More than 40,000 unique and 120,000 turnstile attendees are expected to fill the Georgia World Congress Center Memorial Day Weekend, May 26 through May 29, 2022 for four days of cosplay, gaming, and music. MomoCo...
Cost: $35 - $85
285 Andrew Young International Blvd. N.W.
Atlanta
,
GA
30313
(404) 223-4000
gwcca.org
Convention Center
Hours
Monday: 6:00 AM – 11:00 PM
Tuesday: 6:00 AM – 11:00 PM
Wednesday: 6:00 AM – 11:00 PM
Thursday: 6:00 AM – 11:00 PM
Friday: 6:00 AM – 11:00 PM
Saturday: 6:00 AM – 11:00 PM
Sunday: 6:00 AM – 11:00 PM