7 Stages Theatre
Atlanta's avant-garde playhouse enjoys a sterling national and international reputation for the persistent stylistic daring and moral urgency of its work. The venue frequently hosts performance troupes such as Dad's Garage and Full Radius Dance. The intimate Back Stage space is home to smaller productions.
Friday October 14, 2022 07:55 PM EDT
USER SUBMITTED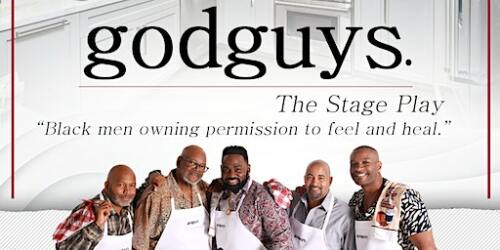 Saturday October 15, 2022 07:30 PM EDT
godguys. The Stage Play - The much anticipated, soul-stirring performance of 2022!
About this event
Five men have formed a family-like bond. Their time together demolishes barriers to allow them to be transparent and address deep rooted issues such as mental illness, addiction, molestation, aban... [
click here for more
]
Saturday November 6, 2021 02:00 PM EDT
1105 Euclid Ave. N.E.
Atlanta
,
GA
30307
(404) 523-7647
7stages.org
Performing Arts Theater