See our
guide to COVID-19 in Atlanta
(this page last updated ) All locations providing curbside pickup only via phone orders and credit-card purchase. Call the location to order, pay over the phone, then call again upon arriving at the location, and your order will be brought out to you. 11:30 a.m.-9:30 p.m.
Fellini's Pizza - Candler Park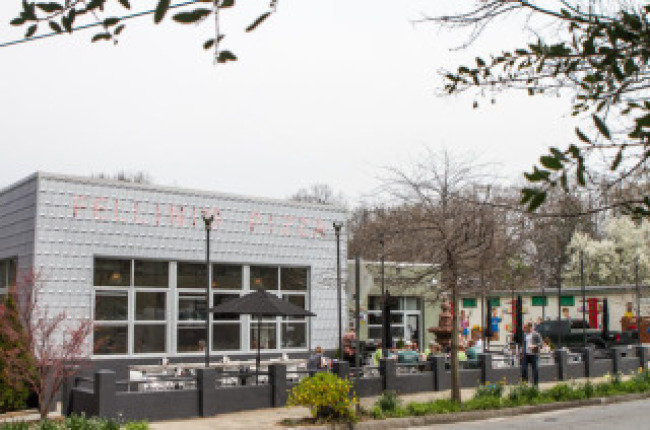 The cheerfully scruffy pizza chain is named for the fanciful filmmaker, and the tattoos and piercings of the servers can definitely be Fellini-esque. The giant slices easily surpass any of the national chains' and simple salads hit the spot, but the white pizza is in a class by itself, with one bite transporting you to cheese and garlic heaven.
Hours
Monday: 11:30 AM – 11:00 PM
Tuesday: 11:30 AM – 11:00 PM
Wednesday: 11:30 AM – 11:00 PM
Thursday: 11:30 AM – 11:00 PM
Friday: 11:30 AM – 11:00 PM
Saturday: 11:30 AM – 11:00 PM
Sunday: 11:30 AM – 11:00 PM