The Sound Table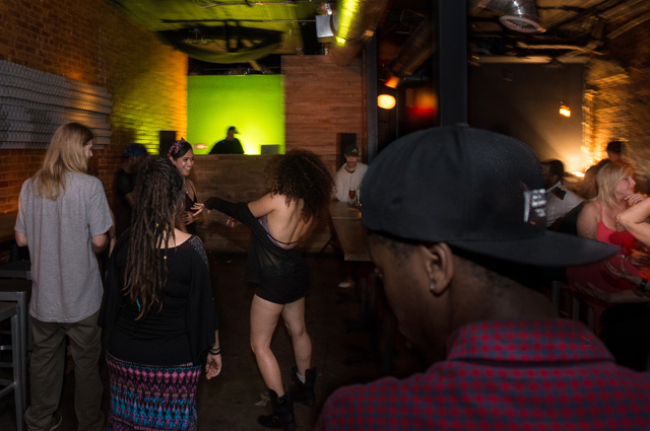 The Sound Table is as much a dance club as it is a restaurant. It's a showplace for some of the best DJs around, both in the downstairs dining room and next door at Space 2.
Saturday February 22, 2020 11:00 pm EST
Project B. welcomes Maher Daniel alongside Bobi Stevkovski at the Sound Table.
Cost: $10
Friday February 28, 2020 11:00 pm EST
DISTINCTIVE's annual Black History Month Edition with special guest, Jamal Ahmad, and resident, Kai Alce.
Cost: $7
Friday December 27, 2019 11:00 pm EST
One of ATL's favorite residencies with resident Kai Alce come join us for night of music & dance
Cost: Free
Saturday August 10, 2019 09:00 pm EDT
This show is Moon Diagrams' Trappy Bats LP release party. The record is out August 10 via Geographic North Records.
Cost: $10
Tuesday June 4, 2019 05:00 pm EDT
Cost: NA
483 Edgewood Ave. S.E.
Atlanta
,
GA
30312
404-835-2534
thesoundtable.com
array(1) {
  [0]=>
  string(3) "106"
}

Food, Entertainment Business, Night Club, Live Music Club