Content Marketing
Content Marketing in Atlanta by partnering with Creative Loafing

The Creative Loafing team can help you tell your story in a way that attracts and retains customers. Whether through videos, webpages, social media, or printed materials, utilize the power of the story to define your brand.
What's your story?
We have writers, photographers, videographers and social media experts. They are all available to work with you to create content that is informative and compelling. Don't just pitch your product, tell your story. Make a compelling case why your customers need you.
Tell your story on YouTube. Post a webpage that attracts influencers. Publish an e-zine that people can't resist. Build your audience, no matter the platform.
Our team can help you define your story and provide the best way for it to be shared.
Contact us to schedule a consultation. We will help develop a content strategy. The initial conversation is free. (404) 795-2868.
Engage your audience with compelling content

Content marketing is most effective when you have a product or service that needs more than a simple call to action. Our content team is great at taking complex topics and explaining them in terms a user can follow. Thought leadership and audience-building through trusted content is in our DNA.
Content approach
For decades as Atlanta's original social network, Creative Loafing knows that content is the key to building brands. Businesses and brands have the opportunity to grow when connecting at a more fundamental level with their audience. Our writers, designers, photographers, and creative team not only grows your business, but makes it flourish.
Our approach is simple - to lead clients through three easy steps:
Tell your story
Inspire your audience
Listen, carefully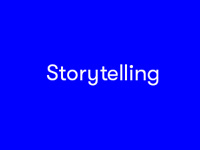 Creative Loafing offers the following resources to its clients:
Content development
Social and video storytelling
Visual identity and brand positioning

Great creative begins with strategic thinking that can be translated into storytelling. The "story" connects the brand to individuals. The brand's language, personality, quirks, strengths and weaknesses are all part of the story to be told. Great storytelling and story definition is a requirement with social media and the 24/7 nature of today's marketing. The job is to inspire and amaze. We get the job done for you.

Audience development requires an emotional connection between a brand and its most enthusiastic followers. With a strong creative, the brand message can be introduced into likely early adopters on its way to a broader appeal. Success comes when an individual feels an affinity to the brand and is reinforced by communities that are important to that person. We know how to build audiences.
Creative Loafing offers the following capabilities for clients:
Social Video/Content Storytelling and Management
Digital Programmatic and Online Video/OTT Media Buying
Traditional Media Buying
Video/Broadcast Production

To listen is to understand. A click, social engagement, or a view-through provides the technical data that an action was taken. A face-to-face focus group provides a far richer understanding of an experience. Between the two lies the understanding of what is working and what isn't working in a marketing campaign. Listen. Trust. Verify.
Creative Loafing offers the following capabilities for clients:
Audience engagement dashboards
Google and Facebook analytics
Persona and segmentation development
Market research and focus groups
Data management consulting (DMP and first- and second-party data strategies)
---
We're here to help:
Andrew Cylar 404-630-2741 andrew.cylar at creativeloafing.com
Carrie Karas 404-702-7771 carrie.karas at creativeloafing.com
---

For classified advertising, see our self service portal here
Creative Loafing Advertising - Content and Social Marketing