Hey DJ: DJ Ape's top 5
Local spinner on the rise ranks her favorite trap rappers
DJ Ape aka April Mills is an up and coming DJ from Atlanta. Born in Decatur, and raised in Stone Mountain, she's heard trap rap all her life. Growing up listening to the likes of Outkast and T.I. to name a few, and working with producers from the City, Mills has seen and learned how to make an impact in the rap world. Creating her own mark in the rap game has led her to become DJ Ape. When we asked her what makes her different as a DJ she said, "I'm able to tell a story through mixing different rappers and making it sound different. That's what makes my content so unique." If you've ever heard her content, then you know it's filled with trap rappers from the ATL. So we hit her up to hear who she ranks in her top 5 trap rappers from Atlanta.
5. Young Thug - "Thug is another trendsetter in the game. He literally does not care what anyone thinks about what he says in his songs, what he wears, or things he may say in general. So many people tried to take his sound. The way he raps and piece his lyrics together makes it hard to forget. And he switches his flows so much. He's talented and knows how to make hits by just being himself."
4. Migos - "Migos paved their own way in the trap game as a whole. So many other artist have tried to rap like them to gain popularity. The Migos are one-of-a-kind. Period. Each of them contribute to each song in their own way, each takes turns on who will do the hook etc. Their logic behind everything they do is why I have them in my top 5."
3. Gucci Mane - "I think Gucci was the first trap rapper I ever started listening to. I was probably like 11 or 12. Gucci's play on words along with the explicitness of his lyrics are ridiculously fire. He's an east Atlanta OG, and on of the first to start trap music, so it's only right for someone from Atlanta like myself to appreciate his contributions to rap."
2. 21 Savage - "21 Savage's music is raw as well. The simple mix of his calm voice with trap beats makes his music so hard. It's like you can feel what he feels through his music. He stays true to where he came from as a "street n*gga" and thats what makes him as an artist even more."
1. Future - "Future is probably my favorite Atlanta trap rapper, because his music is so raw and unfiltered. He remains true to himself and where he came from, no matter how big he has came up. The combination of his unique melodic flows and crazy production makes his music 10x more catchy."
More By This Writer
Wednesday November 29, 2017 06:18 pm EST
The ex-council president endorses a former rival for mayor |
more...
Monday October 2, 2017 03:26 pm EDT
The cerebral and suspense-filled drama takes the stage Oct. 6-29 |
more...
Monday September 18, 2017 05:14 pm EDT
The London native talks about his house music party, Tambor, and more |
more...
Thursday September 14, 2017 09:11 pm EDT
The expansion of public art was put in jeopardy when City officials reintroduced an ordinance that would make it more difficult to put murals on privately owned property. |
more...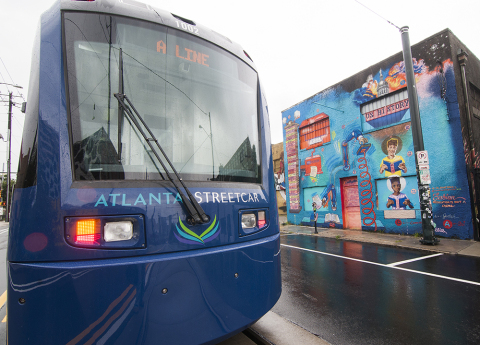 Wednesday September 13, 2017 08:11 pm EDT
A brief history of the City's most recent war on public art |
more...
Search for more by By Jahmair Stewart
array(1) {
  [0]=>
  string(6) "orphan"
}