Candidate profile: Mary Norwood
Meet the Atlanta mayoral race's top dog
Editor's note: As the race for Atlanta's next mayor heats up, Creative Loafing will be sitting down with every major contender in an effort to replicate that awkward knock on the door from candidates and canvassers. Visit creativloafing.com for weekly updates on the impending election.
On paper, Mary Norwood is crushing the competition. In the polls, she's been trouncing all the other candidates vying for term-limited Mayor Kasim Reed's seat, and she's flexing formidable name recognition from her 2009 bid for the same spot — she barely lost to Reed by some 700 votes.
Norwood's worked with dozens of nonprofits in the past — notably, the Council for Battered Women, the Atlanta Opera, the Atlanta Preservation Center and the Frazer Center — and she cultivated some local popularity as a city councilwoman, from 2001 until she shot for the chief seat two terms later. But with a dozen other contenders running, Norwood is no shoo-in. She's all but destined for the inevitable runoff election; to win, a candidate must claim more than half the vote, and she's raking in a consistent 25 percent in most major polls. Other candidates' numbers, however, have been climbing considerably, which could spell trouble for the front-runner.
Peter Aman, for example, was taking home a bit more than 1 percent in early race estimates. Now, he's just about tied with Councilwoman Keisha Lance Bottoms for second place, with roughly 12 percent of the take in recent polls. And Aman, Reed's former chief operating officer, has called Norwood out on past policy choices and campaign practices. Still, Norwood isn't letting herself get distracted by contestants clawing for pack-leader status. "I run my campaign," she tells Creative Loafing. "I don't talk about other candidates because I only want people to remember me."
Assuming office, Norwood says, she'll have a to-do list targeting issues of transparency, development, mobility and safety. Using those four topics as the focal points of her platform, she hopes to tackle the trials to come from Atlanta's impending population boom.
Due to the federal investigation into Atlanta's bribery scandal, most candidates for mayor have found it important to emphasize their distance from the alleged corruption. Norwood's no different on that front. And to combat worries of wonky bookkeeping and insider trading, she wants to reboot the city's procurement office, which has already seen some indictments — more are expected. "We know we need to redo the procurement department," she says of FBI scrutiny over alleged "pay-to-play" schemes by some Atlanta officials. "We do not need a city where every 10 to 15 years there are allegations and investigations, so I want to overhaul procurement using people who have been involved in the procurement process but who are not currently bidding or would be bidding in the future on contracts."
As for other instances of money changing hands via city employees, Norwood says she wants to see all cards on the table. "I want to see all expenses online, all checks online," she says. "I want our entire community to know how city services are being done … I understand how important it is to know every month what's coming in, what's going out and where and how."
With Atlanta's income inequality issues rivaled by few cities, being forthcoming about money movement is paramount for future leaders. Norwood says she wants to make sure residents are involved and considered as Atlanta grows, and worries of gentrification need immediate addressing. Regarding how race impacts gentrification, Norwood says: "I don't think it has anything to do with anything other than economics. When places are more desirable, people will pay more to live there. This is just the way real estate has worked forever."
According to Norwood, people didn't quite grasp the development-catalyzing potential of the Atlanta Beltline, and she wants to keep that growth in check. For her that could mean requiring inclusionary zoning legislation and similar initiatives so the city can be more affordable for the average Joes. She prides herself on being proactive when Fulton County's property tax assessments freaked out residents. She jumped to tell the County Commission to reject the digest and evaluate alternative plans; her plan to cap yearly assessment increases at 3 percent, however, caught a bit of flak.
In the same vein, Norwood says, the city's long-outdated zoning codes need to be rewritten. The last ordinances were passed in the 1980s, and she thinks they need amendments to "make sure that the city is livable." But defining words like "livable" and "affordable" is easier said than done, and plenty of activist groups take issue with the city's metric for determining the area median income, or AMI. Studies are needed, Norwood says, to determine what's really affordable to Atlantans. "I understand that 30 percent versus 80 percent AMI needs different strategies," she says. And for those who work in town, she adds, there should be programs to help them find nearby homes. "We could do an employer-assisted workforce housing program," she says, nodding to people who funnel in from the suburbs to get to Atlanta-based jobs. To do that, and to house other struggling Atlanta workers, she says, she'll utilize blighted and abandoned properties to provide offerings for all, and work to fix them up to keep longtime residents planted.
Norwood won't tell us if she thinks building out the Atlanta Streetcar was a wise investment by the city — she wasn't on the Council during initial talks of the plan — although she'll tell you the tiny-track transit snail needs work. Years ago, during a panel discussion with transportation experts from near and abroad, she was educated as to where the project has fallen short: First, the mammoth trolley needs a lane of its own; it can't keep clogging traffic as it currently does. Also, the city needs to install better signaling technology to move traffic at a more efficient rate, she says.
The councilwoman also wants to see MARTA stretch from Atlanta proper to northwest metro Atlanta neighborhoods. Doing so might entail some back-and-forth, and maybe some head-butting, with North Fulton municipalities who aren't fond of offering some city dwellers such access, but Norwood says she's game for the challenge.
And a challenging race it'll be for the bunch. Norwood's claimed campaign backing from some influential organizations, yet suspicions of her closeted right-wing leanings could cause a stir for some voters. She's been pinned as a Republican by many, due to some schmoozing with hotshot GOP members and accusations from Georgia's Democratic party during her return to City Council, but she swears she's an Independent. Nonetheless, Norwood seems to have a knack for being everywhere at once and for wooing votes from unlikely electorate bases. Only a few weeks remain until Atlanta will know for sure if her support in the polls will translate to success.
More By This Writer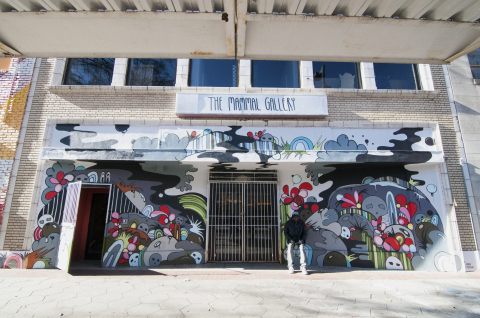 Thursday June 7, 2018 12:25 pm EDT
Mammal Gallery and Eyedrum face the end of an era |
more...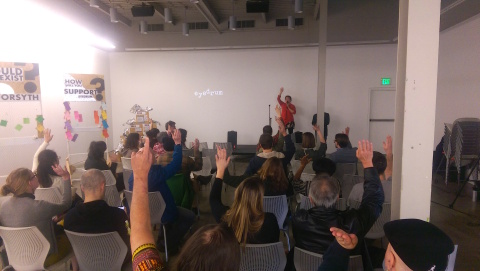 Monday February 26, 2018 10:15 am EST
"We're faced with a challenge posed by a city developing too quickly" |
more...
Tuesday February 6, 2018 07:35 pm EST
Eyedrum, Murmur, and Mammal Gallery must move events during safety review |
more...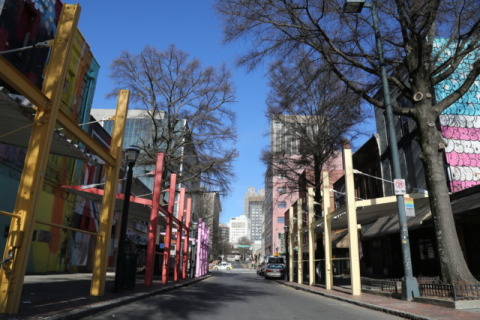 Thursday February 1, 2018 02:00 pm EST
Can Atlanta's arts communities survive and thrive in an area primed for drastic change? |
more...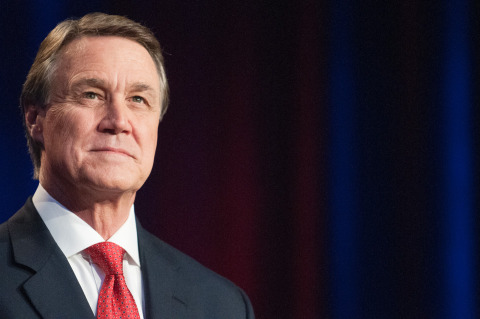 Tuesday January 16, 2018 02:58 pm EST
Anti-Trump groups rallied at Sen. Perdue's Buckhead office to call foul on his denial of 'shithole' remark |
more...
Search for more by Sean Keenan