Six flags over Atlanta rock
Underground scene sprawls all over the map
The Atlanta rock scene has long suffered from an identity crisis that sets our fair city apart from other towns that have unwittingly found themselves under pop culture's microscope.
Most of us remember what happened in the early '90s when grunge broke. It put Seattle on the music map, and took flannel shirts off the backs of lumberjacks and put them in upscale department stores for hundreds of dollars. And of course there was the Emo-ha, Neb., plod of just a few years ago that made it cool to be an emotional basket case.
Closer to home there is Athens, Ga. Anytime you see it in print, Athens is always followed by the reminder that, yes indeed, it is the town where R.E.M., the B-52's and Pylon got started. In the late '70s, it was ground zero for alternative rock in America; never mind that it happened nearly three decades ago.
Music aside, there has always been a discernable flag around which bands on the ground level in all these towns have rallied. So what does Atlanta get now that it is primed to be America's next big music scene?
Now hold on. Before you sneeze, wheeze and leave little anonymous comments about how presumptuous it all sounds, consider the facts from this year alone: MTV aired a documentary about Atlanta's music scene, examining the life and times of Deerhunter, the Black Lips, Snowden and Manchester Orchestra. You can't log on to Pitchfork without seeing a new story about some catty and controversial trouble Deerhunter vocalist Bradford Cox got into over the weekend. The Black Lips tore it up on "Late Night with Conan O'Brien," and even Manchester Orchestra appeared on "Late Night with David Letterman."
The rest of the world is dialed in to what Atlanta is churning out, whether Atlanta knows it or not. And not to digress too much, but who the hell is Manchester Orchestra, anyway? You would be hard-pressed to find anyone on the street who can tell you anything about the group. Have they played more than a single show at the Drunken Unicorn? The Earl, Smith's or the 10 High? Manchester Orchestra is a fine band, if that's your thing. But how is the band able to ride a wave that has been kicked up by so many other bands that spent due time in the trenches? Is it because Paste magazine has bedroom eyes for the group?
It all leads back to the identity crisis. Juxtapose the grit of the Black Lips, the intelligence of Deerhunter, the balls of Gentleman Jesse and His Men, the vanity of Snowden, the debauchery of All Night Drug Prowling Wolves, and the anonymity of Manchester Orchestra against the visceral approach of groups such as Carbonas, the Coathangers, Knife and the Fourth Ward Daggers, the Selmanaires, and Baby Shakes; and you have a rock scene that is as confusing and meandering as the streets in our town.
It's a roster that reads like a cast of characters from a William Faulkner novel; full of flaws, moral fiber, conflict and extremely Southern in their bastardization of all those traits. And each does so in a manner that is so endearing and so distinctively Atlantan that no one can make sense of it.
Not yet, anyway.
More By This Writer
Saturday June 30, 2018 11:59 pm EDT
The Atlanta music scene, like the city itself, is on the cusp of great change |
more...
Friday June 22, 2018 05:00 am EDT
Amid several projects, Gibson's solo work is an ethereal escape into R&B and blues music roots |
more...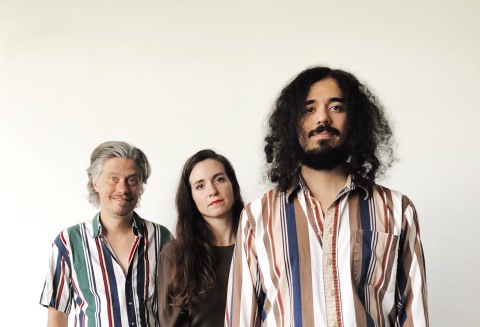 Monday June 18, 2018 05:00 am EDT
'Take the Bait' is a twisted and uncompromising work dripping with Brazilian Tropicália and psychedelic pop |
more...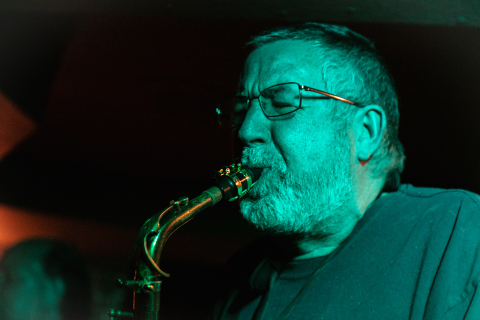 Thursday June 14, 2018 03:59 pm EDT
A lifelong obsession still opens new doors for the jazz composer and improv fixture |
more...
Thursday June 14, 2018 03:31 pm EDT
The crusade to spread breezy grooves around the world is underway |
more...
Search for more by Chad Radford