Jay Reatard: What's in a name?
Punk rocker says as much as he can with as little as possible
It's hard to take a guy who calls himself "Jay Reatard" seriously, and that's exactly how he likes it. Reatard's recent signing to indie-rock mainstay Matador Records, and the buzz that's surrounded him since 2006's Blood Visions (In the Red), suggest that he's someone to be reckoned with – also the way he likes it. The Memphis, Tenn.-based musician, born Jay Lindsey, thrives on contradictions and blurring the lines between art and reality.
He's played in dozens of bands, including the Reatards, the Lost Sounds and Angry Angles. He even played drums with Atlanta garage-rock band the Lids during the group's final tour in 2003-2004.
Reatard's songs build on a hard/fast/loud aesthetic, grinding out shotgun punk-rock mantras as caustic as they are catchy. There's not a moment of down time throughout Blood Visions, and during live performances, the energy is pushed to the nth degree. His shows typically last about 20 minutes, but it's 20 minutes of intense physical and emotional catharsis. There's no banter between songs and no time to catch a breather, as each noisy number bleeds mercilessly into the next before it all comes to a screeching halt. The short set lengths only leave audiences clamoring for more.
The onstage lineup consists of Reatard on guitar and vocals, bassist Stephen Pope and drummer Billy Hayes. The trio seems only vaguely aware of the crowds that gather to watch them, as Pope and Hayes are focused on handling their mop-topped frontman's raging energy.
Reactionary art-punk and new-wave jitters drive the songs on Blood Visions, where tracks such as "My Family" and "My Shadow" swim in overblown distortion and gut-wrenching angst. Elusive narratives tussle with overwhelming urgency, making the songs compelling in every sense.
"I've always approached the music like a Ramones song," he says. "Say as much as you can with as little as possible. There is nothing worse than listening to a song and thinking, 'I know exactly what that's about.' It loses a dimension when you figure it out. Like the end of a book, you're not going to finish it if you know how it ends."
With more revered characters who dominate the realms of the Songwriter with a capital "S" such as the pseudonymed Bonnie 'Prince' Billy and Cat Power, there's a deliberate distinction that separates the person, Will Oldham or Chan Marshall, from the act Bonnie 'Prince' Billy or Cat Power. But with Jay Reatard, what you see is what you get.
"I don't buy the whole artistic separation thing. It feels like an excuse to not take responsibility for your art," Reatard says. "Embrace it, dude! It's you!"
His response to every question is as sharp as the songs on his albums, with every word taking on an almost fascist quality in its finality. He doesn't hem and haw over anything, he says, and has no problems fielding questions about his songwriting's intensely personal bend.
"I'm not a science-fiction writer," he adds. "I'm not writing stories from a fictional character's point of view. I'm writing songs about the things that I've done, the places I've been and the crappy shit that has happened to me. So when I get up there and sing, whether I have a stage name or not, I'm the same person."
Matador has flourished without being pigeonholed. Acts on the label are as varied as Pavement, Belle & Sebastian, Matmos and Cat Power. As such, Jay Reatard isn't out of place among so many distinctive acts, but his sound feels like an uncut product by comparison. Place Blood Visions next to Stephen Malkmus' Real Emotional Trash or Cat Power's Jukebox, and the pedestrian qualities of Reatard's labelmates are glaring. This only makes Reatard shine brighter.
"Cat Power is going for a different thing than what I do," he says. "She creates music for people who are in their 30s and have jobs ... But that's the best thing about Matador. It is so diverse that it isn't strange to see my name next to hers."
His first move with Matador is to release a series of six 7-inch singles in increasingly fewer quantities. They released 3,500 copies of the first single, "See Saw"/"Screaming Hand," which came out April 8. That number will drop to 400 for the final single in the series.
"I wanted to make some records that would be virtually impossible to get unless you're at the merch table at our shows," he explains. "Something for the superfans."
All of the singles will appear later as a CD/LP compilation so the songs are available to more than just concert-goers. After that, Reatard's first full length for Matador will be released in early '09.
Through it all, the name "Jay Reatard" seems like it undermines the music's heavy nature, but that's just part of his punk-rock obsession with contradiction.
"It's hilarious to see my name appearing in mainstream press, like why is the Washington Post doing an interview with a guy named Reatard?," he says. "I could put my records out under a different name and it might reach a lot more people, but I don't know if it would be the right people."
More By This Writer
Saturday June 30, 2018 11:59 pm EDT
The Atlanta music scene, like the city itself, is on the cusp of great change |
more...
Friday June 22, 2018 05:00 am EDT
Amid several projects, Gibson's solo work is an ethereal escape into R&B and blues music roots |
more...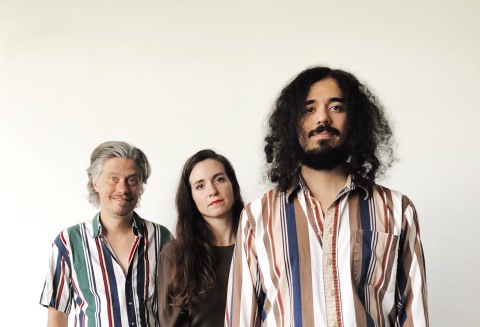 Monday June 18, 2018 05:00 am EDT
'Take the Bait' is a twisted and uncompromising work dripping with Brazilian Tropicália and psychedelic pop |
more...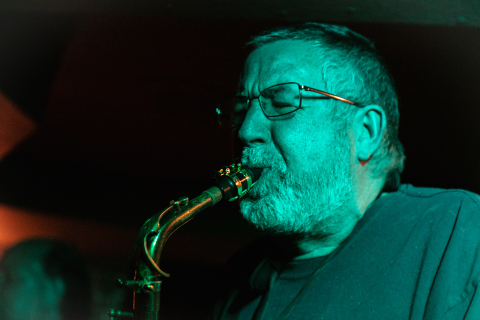 Thursday June 14, 2018 03:59 pm EDT
A lifelong obsession still opens new doors for the jazz composer and improv fixture |
more...
Thursday June 14, 2018 03:31 pm EDT
The crusade to spread breezy grooves around the world is underway |
more...
Search for more by Chad Radford