In 1979, Kevin Dunn rewired new wave. But no one remembers
No Great Lost: Songs 1979-1985 documents Atlanta's ironic blend of electronic and art rock
When Kevin Dunn tells a story, there's a brainy sense of humor in his voice that gives the impression that he's about to drop a hilarious punch line into the conversation. And sometimes he does. But the jokes always have a way of doubling back on him in ironic twists of fate. Take the time he spent as a student at the CalArts School of Music between 1971 and '72: "The campus was new back then and my roommate and I, an old style Dadaist type, would snicker about how the main classroom building looked like the Starship Enterprise from Star Trek," he says. "We would walk by one particular room where there were always these strange beeps, buzzes and gurgling noises, and say, 'Oh, that must be the engine room (laughs)!'"
As fate would have it, that room was the office of Morton Subotnick, the electronic composer best known for breaking away from the academia of early electronic music by incorporating rhythms where there had only been pitch and timbre before. Subotnick's 1967 piece, Silver Apples of the Moon (Nonesuch), became the first electronic composition to be commissioned by a record company. He was at CalArts teaching a class on electronic music, but Dunn's proximity to greatness didn't sink in. "I thought electronic music was a big, bad joke," he laughs, rolling his eyes in defeat. "That's just one of life's many ironies that I've brought upon myself."
As a seminal character in the secret history of Atlanta's new wave scene of the late '70 and early '80s, Dunn's heady musical ideologies were akin to Subotnick's irreverence. By blending electronic music with an art-rock palette, Dunn crafted a small but precise body of work, revolutionary in its own right, while fronting bands with such names as the Regiment of Women and the Radical Centrists. But he was too far ahead of his time for the new wave scene and, unlike Subotnick, history has remained indifferent to his legacy – until now.
During the mid- to late-'70s, Dunn played guitar with jagged new wave rockers the Fans. The band possessed an edgy dynamic far more dangerous than what was passing for new wave on MTV. Primed to be the gritty, Atlanta counterpart to Athens bands the B-52s, Pylon and the like, the Fans released a total of three 7-inches. The first featured a cover of Joe Meek's instrumental surf/sci-fi number made famous by the Tornados, "Telstar," which spun at 33 1/3 RPMs rather than the standard 45 RPMs. When the record landed in the CBGB's jukebox – the same jukebox that housed the first singles by such early NYC punk bands as Television and the Ramones – the Fans sounded like the Chipmunks. "It was a serious tactical error," Dunn says dryly.
About a year before the Fans broke up in 1980, Dunn released a 7-inch to keep momentum going while the Fans waited in label limbo. The A-side featured a Devo-esque cover of Chuck Berry's "Nadine." The B-side, "Oktyabrina," was built around a droning guitar riff that was on par with the art-obsessed Brian Eno/Roxy Music art-pop of the era. It was the second single released by DB Records, which counted the B-52's "Rock Lobster" and Pylon's "Cool" b/w "Dub" as its first and third releases, respectively.
Dunn was equally well-received, and his first solo album, The Judgement of Paris (1981), earned a B+ from Village Voice critic Robert Palmer. "Cyndi Lauper got a C- for True Colors in the same column, so I was like, 'Score! I beat Cyndi Lauper!'" Dunn recalls. "But look at who's on "Celebrity Apprentice" now ... ."
Dunn's C'est toujours la même guitare EP (1983) and Tanzfeld (1985) followed, and were moderately successful. But after Tanzfeld the momentum halted. The national obsession with Southern new wave waned and the rise of CDs eclipsed vinyl. Dunn's catalogue went out of print for decades.
But that has changed with the arrival of No Great Lost: Songs 1979-1985, a retrospective CD released via Boston indie label Casa Nueva Industries. The CD covers most of Dunn's career, including The Judgement of Paris and selections from the rest of his releases. The title of the opening number, "911," refers to the number of bodies found after the Jonestown suicides. Throughout the song, obtuse vocal harmonies wrap around winding guitar rhythms and mechanical drum machine plods, giving rise to a proto-industrial pop sound. With a cold, minimal drum machine beat and a chorus that chants "rising vampires and falling empires," "AG" wines with bleak, modernist harmonies that stretch across the CD. Other numbers, "Saturn" and "Nam," offer discordant nods to avant-garde pop and punk's primitivism in tangled, lyrical mazes.
"Nothing I've heard sounds like Kevin – that unique combination of influences and technology filtered through his defiantly Southern autodidact lens," says Casa Nueva owner Brad San Martin.
The timing of the release coincides with a burgeoning new interest in the music of the era as well. Reissues of Dunn's labelmates the Method Actors (Acute Records) and Pylon's Gyrate (DFA) have also recently materialized. Dunn's first appearance on CD ironically arrives just in time to watch the format's popularity decline in the face of MP3s and the resurgence of vinyl, but that's just his luck.
Editor's note: This story has been changed to reflect that "Telstar" was originally written by Joe Meek and performed by the Tornados.
More By This Writer
Tuesday March 2, 2021 02:01 pm EST
Drivin N Cryin live from Hollywood, the ASO's Robert Spano goes to Fort Worth, and new music from GG King and NRCSST |
more...
Monday March 1, 2021 03:33 pm EST
A guide to outdoors in Atlanta |
more...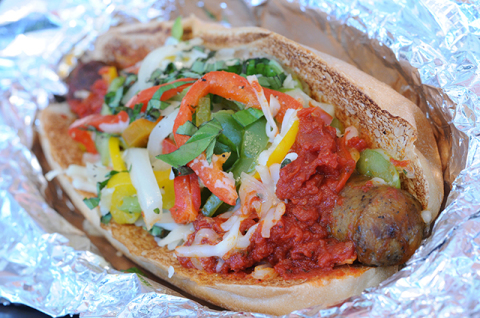 Sunday December 27, 2020 04:00 am EST
Best bets for a crispy-fried quick fix come last call |
more...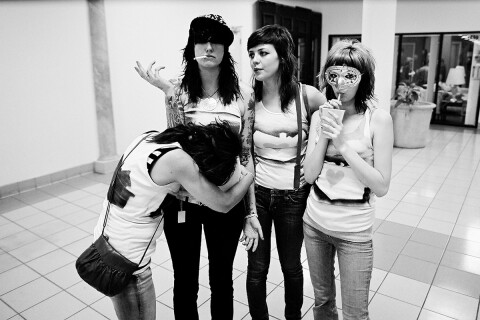 Monday December 7, 2020 05:32 pm EST
Divisive band's first album is reissued |
more...
Monday November 9, 2020 11:32 am EST
New cuts from Lesibu Grand, 21 Savage, and Misanthropic Aggression |
more...
Search for more by Chad Radford
array(3) {
  [0]=>
  int(242)
  [1]=>
  int(243)
  [2]=>
  int(547)
}