Piano Red's Lost Atlanta Tapes unearthed
An Atlanta legend's final album gets released 25 years after his death
In October 1984, Willie Lee Perryman, better known by his stage name Piano Red, recorded his last album. He was 73 years old and his health was failing, but no one knew because he never spoke of it. Perryman was in the twilight of a career that began in the 1920s, playing ragtime piano, jazz and blues, before taking him on a roller coaster ride through the Great Depression, World War II and on to the advent of rock 'n' roll.
He was an albino and he suffered from poor vision, which contributed to his very striking presence. Many call him the grandfather of rock 'n' roll, and some historians even count his 1950 single "Rockin' With Red" among the first rock records made.
But in 1984 he was the house musician at Excelsior Mill (now the Masquerade). It was a steady gig he'd picked up in '81, after a 10-year run at Mulenbrink's Saloon in Underground Atlanta performing as Dr. Feelgood & the Interns. His last recording, Let Me Play With Your Poodle, had been released around '77, and the seven-year itch was taking hold. "He came to me one day and said, 'I'm ready to make another record,'" recalls Mike Reeves, who managed Excelsior Mill back then and now co-owns Smith's Olde Bar. "We got him together with his favorite two guys and did it in one night."
But within a year Perryman was diagnosed with cancer, and after one final round of playing shows on the road Piano Red died in '85 before his final recording was ever released.
"It didn't feel right to release the record without him there," Reeves says. And so it seemed the man who had recorded with the legendary Blind Willie McTell; who's "Rockin' with Red" single scored RCA Victor its first hit on the R&B charts; and who later shared a stage with the Rolling Stones, became a distant memory. But after 25 years, Reeves has unearthed the final chapter of Piano Red's legacy, and with The Lost Atlanta Tapes (due Aug. 17 on Landslide Records), the legendary pianist will get his day of reckoning.
It's almost dumb luck that these recordings are finally being released. Reeves kept the reel-to-reel tapes after Perryman died. As he moved several times over the years, the tapes where shuffled from garage to storage unit and eventually buried in a closet until he recently found them. "I didn't think the tapes would work, but I wanted to hear them," Reeves says. "I took them to Mike Graves who baked them, and when they came back they sounded too good not to put out."
The night of the recording in 1984, Perryman fronted a trio with drummer James Jackson and bass player George Miller. They ran through 18 songs, eight of which were previously unreleased.
From the opening drum roll and ragtime waltz of "She's Mine," The Lost Atlanta Tapes unfolds like a time capsule from a bygone era. Red's voice booms with the kind of annunciation heard in noir films. Beyond being an accomplished musician, Piano Red was an entertainer. While the band barrels through "Right String (but the Wrong Yo Yo)" and "Cotton Fields," there's never a dull moment. "Shake, That's Alright" is the album's hardest rocking number, and at the heart of it all, Piano Red's songs are still about having fun, which is how he earned his other nickname, Dr. Feelgood.
The other intriguing quality involves the trace of so many antiquated musical styles ingrained within Perryman's heavy-handed stride. "He was one of those rare talents who reached back to draw upon the deepest roots of true American music, meaning original blues, jazz, and ragtime," says author David Fulmer, who wrote the liner notes for the CD. "You can hear the echoes in almost everything he played. He was also among the last of those keeping that unique American sound alive, and so when he went away he took a good part of it with him."
To celebrate the release, a tribute band featuring Terry Adams (NRBQ), Tommy Dean (League of Decency) and Charles Wolff (the Brains) are performing at Smith's Olde Bar on Aug. 12. Former Dr. Feelgood & the Interns singer/guitarist Roy Lee Johnson (best known for penning the Beatles' song "Mr. Moonlight") is playing as well. "I learned a lot from him," Johnson says. "I was young and hardheaded and I had to learn how to work within the structure of a band, and Red taught me that. ... Man, he was alright with me."
Reeves is confident that the The Lost Atlanta Tapes will give Piano Red's legacy the closure it deserves. "I think he'd be pretty happy with it," he says. "I really do."
More By This Writer
Monday November 4, 2019 08:02 am EST
Singer and bass player Philip Frobos talks about coming up in Atlanta's music scene and signing with Sub Pop |
more...
Friday October 25, 2019 10:00 am EDT
Brother Hawk and Soloriens Native Unity Quartet return, and more new releases |
more...
Friday October 25, 2019 08:49 am EDT
Tom Cheshire and Casey Yarbrough talk the songs of the Ramones and coming of age in Atlanta |
more...
Thursday October 24, 2019 10:58 am EDT
Brazen Youth at Masquerade, Night of 1,000 Covers at the Bakery, Shepherds' Insignificant Whip LP release show at 529, and more |
more...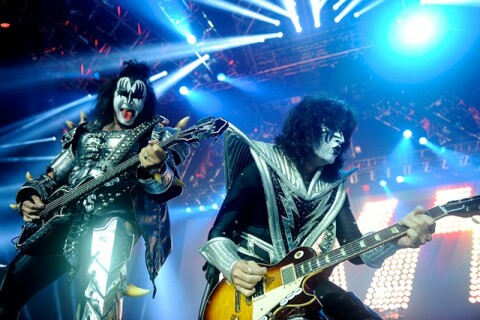 Tuesday October 22, 2019 11:20 am EDT
Explore these music venues that remind you how much you love the great outdoors |
more...
Search for more by Chad Radford