>>

Events

>>

festivals

>>

Atlanta music news: 2011 A3C returns with international flair
Atlanta music news: 2011 A3C returns with international flair
Plus, miniDESTROY goes out in flames; A. Grimes gets dirty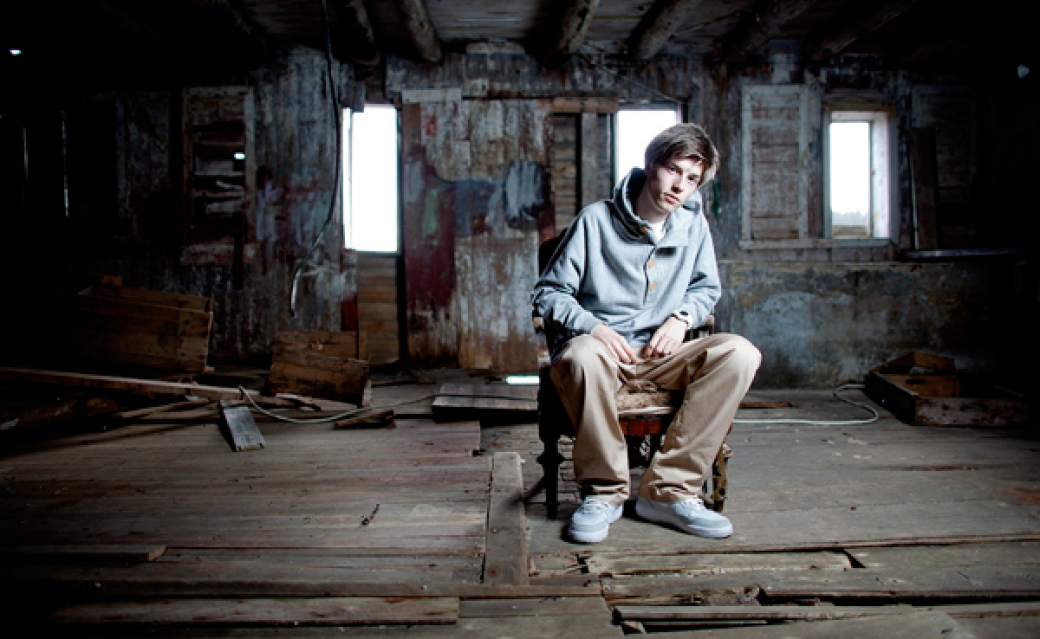 LONG WAY FROM NORWAY: Seventeen-year-old LidoLido is working with Stargate, the Norwegian production duo behind hits for Rihanna.
The seventh annual A3C Fest returns to the Masquerade Oct. 6-8, for what has become the largest independent hip-hop festival in the Southeast. The lineup boasts performances by such lauded and progressive artists as MURS, Rittz, Elzhi (of Slum Village) and Jarren Benton, with more names being added each week. Producer and part-time North Carolina Central University hip-hop history lecturer 9th Wonder will also showcase his independent label, Jamla, with performances from signees Skyzoo, Thee Tom Hardy, Big Remo and others.
A3C also plans to launch its first Import/Export international stage, featuring artists from around the globe such as LidoLido (Norway), Eyezon Soweto (South Africa) and the reMinders (Belgium/Congo/U.S.).
Atlanta's 8-bit scene is mobilizing again. The electronic music denizens that rely on the sounds of antiquated computers, video game consoles, GameBoys, and toys are gathering for 8TL: An 8bit music and art showcase at the Drunken Unicorn this Sat., July 30. The lineup features local and regional acts of the ilk, such as CCIVORY, Nintendo Power Club, Nestrogen and more. Perhaps the most significant event of the evening comes with a performance from Robert Clements' miniDESTROY. He says it will be the final show for the rogue, one-man electro project he's fostered for nearly a decade. But we haven't seen the last of Clements, also known as Rob Deth, who is piecing together a new band-oriented project called Everythinginflames with musical cohort Eric Gessler. Clements describes the new incarnation as a hybrid of earthy and electronic music that's as spectacle-driven as anything he's done as miniDESTROY.
Aside from an occasional appearance around town, it's been a minute since any substantial news has come down the pike from Seventh Ring of Saturn, the psychedelic rock band that's largely the brainchild of Full Moon Records owner Ted Selke. After trimming the lineup to a trio, featuring Selke (drums/vocals), Jeremy Knauff (bass/vocals) and Jacob Brown (guitar/vocals), the group is heading out on a miniature East Coast tour in early August. Much of the set the members have fleshed out is a rock treatment of Greek Rembetika music that originates from the early 1930s, when underground musicians of the era wrote traditional songs written about the hardships faced as immigrants and prisoners.
NEW RELEASES: Noise-rock trio Whores posted its long-awaited Ruiner EP on Bandcamp. Atlanta's creepiest post-punk cabaret rockers A. Grimes recently posted the majority of their A. Grimes' Sextape EP to Bandcamp as well. A cassette version will materialize Sept. 2 courtesy of Pink House Tapes. Book Club, a new folk-inspired slow-pop act featuring Robbie Horlick (Cassavetes) and Matt Jarrard (Oryx and Crake) has its Ghost debut due to drop as a download and LP on Aug. 2. And Double Phantom plans to release three new 7-inches in September, including the Clap's "Lucy 2" b/w "The Operation" (Sept. 6); Mood Rings' "Promise Me Eternity" b/w "Exorcised Painting" (Sept. 13); and Carnivores' "Prom Night" b/w "Second Impulse" (Sept. 17).
---