>>

Events

>>

festivals

>>

Exploring the 2014 A3C app
Exploring the 2014 A3C app
A3c rolls out a new App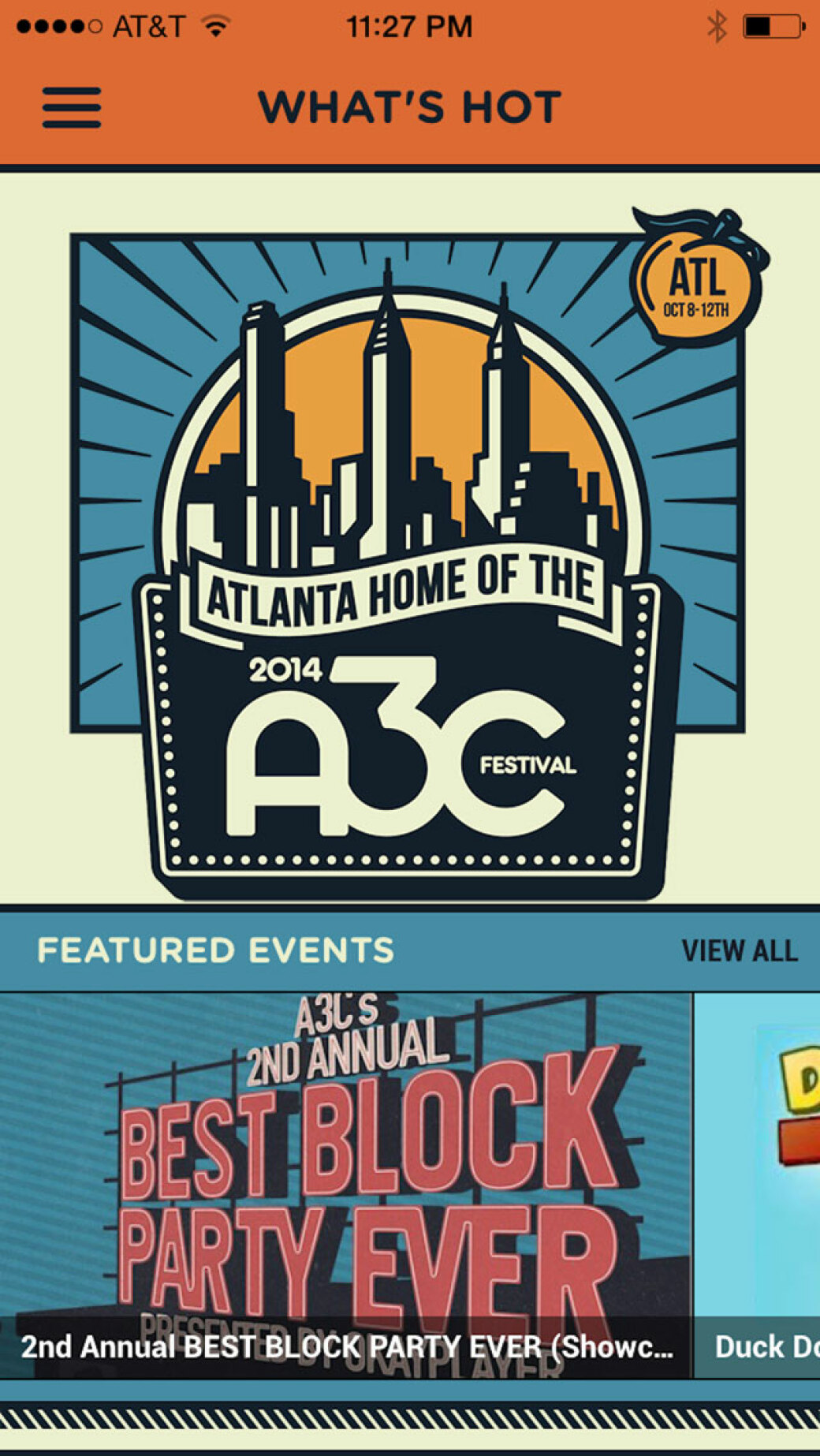 Rather than printing up thousands of handbooks this year, A3C has rolled out a free app for iPhone and Android to help users navigate the fest. Created by Aloompa, a mobile app company that has made similar apps for the BET Experience, and for festivals such as Bonnaroo and Firefly, the A3C app offers an interactive map that shows the festival grounds and where venues are located. It's also the best way to find those record stores, shoe stores, coffee shops, and everything else you're looking for.
Send push notifications and receive alerts when artists cancel a show or are replaced, and find out if rain has caused a change of venue or if a show is sold out. When A3C hosted Big Boi at Terminal West in 2012 they told people to go early. By 10:30 p.m. the show was at capacity. Now, folks embarking on their journeys at 11 p.m. can know whether a show is already sold out and go elsewhere. The app also features a Discovery section that highlights featured events.
The start screen features a top-20 list of events that are not to be missed, such as the Best Block Party Ever. The app is organized by events, which could include panels, keynotes, film screenings, and showcases such as Saturday night's Pimp C tribute featuring Bun B.
The Festival Guide offers an extensive FAQ, broken down by category, to illuminate most information about the event, such as: how and where to get tickets, transportation options, and parking info.
News feeds, and direct links to A3C's Instagram, Twitter, and Facebook, and a countdown ticker for events.
---