Pop star
Spice tries to heat up with a new chef
I have a pop-culture disorder that resists treatment. I've disliked television all my life and have rarely watched it. There's nothing elitist in this, because it's not as if I engage in a superior alternative. My compulsion to browse the Internet is just as lame, I'm sure.
??
I'm telling you this because the notion of celebrity chefs remains a relative mystery to me. When I was visiting my mother during the last months of her life, she continually watched the Food Network, so I got enough exposure then to pretty much dislike every member of the parade of people who cook with charisma.
??
When Spice (793 Juniper St., 404-875-4242) announced a few months back that it had hired Marvin Woods, the star of Turner South's cooking show "Home Plate," I was mystified. Although I was familiar with Woods' cookbooks, I've never seen his show. It astounded me that the restaurant had replaced Drew Van Leuvan, a young, up-and-coming chef with remarkable talent. Van Leuvan, formerly of Toast, had replaced Paul Abrecht, of Pano's & Paul's fame, who left to open Paul's in Peachtree Hills. Van Leuvan, at Spice only a few months, landed at Woodfire Grill as pastry chef.
??
Is your head spinning?
??
Obviously, the owners of Spice, famous for their billboard featuring a phallic chile pepper atop a reclining female torso, like celebrity-style chefs. Initially decorated with an eye so beadily focused on L.A. that you expected Brad and Angelina to make out at the next table, the restaurant has never seemed to really catch on. I assume that's the motive for bringing a big name like Marvin Woods on board. I'm happy to say that the restaurant has also brightened its decor, creating an almost cozy dining room that Brad and Angelina might find a tad too de-trendy-ized.
??
The permanently bandana-clad Woods has an impressive résumé and, happily, is a master of Southern cooking, especially of the Charleston-Savannah Lowcountry style. It's a perennial complaint of our city's foodies that, outside Watershed, South City Kitchen and Horseradish Grill, there's been little attention to our own region's cooking. But, honestly, you won't find that much stress on Southern cooking on the menu that Spice recently debuted. I know that Woods tends to call his cooking "New American," and that is indeed a better description than "Southern."
??
We happened to visit during Midtown Restaurant Week, when the restaurant was offering the spectacular bargain of three courses for $25. Everything offered was from the regular menu, so our meal was not unrepresentative.
??
Woods' Southern influence shows up most clearly in starters. There is classic she-crab soup and two gumbos. Wayne ordered the hushpuppy of the day — a sausage-shaped version browned with an encircling ribbon of barbecue sauce. You get your crunchy, your creamy, your sweet and your piquant all at once.
??
Woods also draws on Jamaican cooking, and I started with a "slow-braised oxtail empanada." It was typically doughy Jamaican patties filled with some oxtail meat, more of which was heaped in the center of the plate. Don't worry; if the menu didn't say so, you wouldn't have a clue you are eating oxtail instead of shredded beef.
??
Next was salad. I chose the duck salad of mixed greens tossed with toasted almonds and golden currants in a raspberry dressing. The duck was in short supply and, actually, I preferred Wayne's choice of classic wilted spinach salad with crumbled feta cheese and a smoked bacon dressing. You know it's Southern, because the dressing is so damn sweet.
??
Entrees on the special menu included salmon grilled with a shiitake-soy glaze, but we selected the two others — hanger steak for Wayne and pork tenderloin wrapped in applewood-smoked bacon for me. Both dishes were enjoyable but not unique. The hanger steak, cooked medium-rare and sauced with blue-cheese butter, was served with a plate-filling pile of thin, fried onion rings and some pointless salad greens.
??
The pork tenderloin was a huge serving of sections of the loin, cooked to a perfect pink. The bacon's fat added complementary flavor but was a bit undercooked for my taste, so I didn't eat it. On the side were creamy yellow grits and crunchy green beans with some overcooked fava beans.
??
Dessert was not included in the menu, but we ordered two. I found Wayne's chocolate crème brulee an exercise in lily-gilding, but you don't have to share my purism. I disliked my own order of sweet potato cheesecake. Topped with Chantilly cream and incorporating a "honey beet reduction" and (undetectable) mint oil, the cupcake-shaped dessert was better as a concept than something to actually put in your mouth.
??
Throughout our meal, I kept recalling an amazing dinner I had at Waly Fay in Paris some years back. That restaurant — blending French, West African and American Creole elements — really produced a "new" cuisine. I would like to see Woods go further in his experimentation. When Spice first opened, it served food that was borderline-wild in its experimental qualities, but lacked soul.
??
I think Woods is probably capable of getting wilder without sacrificing soul.
??
No mas comentario
??
If you read Creative Loafing online, you know that readers are able to give direct feedback to every article in a comments section. I was stunned by the response to my recent review of No Mas Cantina — mainly because several readers criticized me for comments I didn't even make.
??
One, for example, said that had I only asked, I would have found the elevator at No Mas. I made no complaint about handicapped access at No Mas; that was at Nuevo Laredo. Another reader accused me of dissing Castleberry Hill because I said that before gentrification, the area was best known for its huge U-Haul center. Another claimed that the restaurant's cuisine couldn't be criticized for its lack of authenticity because of the vast regional differences in Mexican cooking. There was no mention of the region inspiring No Mas. Another read my criticism of Tex-Mex stoner food in Houston as a description of the food at No Mas. Still another told me the guacamole I ate with my own mouth was inaccurately described.
??
Ay, dios mio!
More By This Writer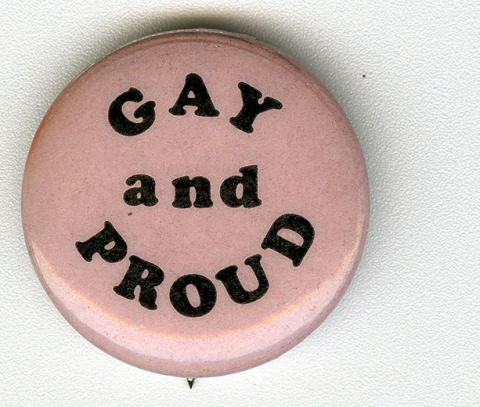 Saturday October 10, 2020 01:00 pm EDT
'The bridge from shame to pride is built of necessary anger and forgiveness' |
more...
Saturday October 10, 2020 12:50 pm EDT
Pride from a younger individual's perspective |
more...
Saturday October 3, 2020 10:26 am EDT
Not all great chefs feed humans. We'll get to that, but first I should explain that I'm not a homebody. I've always seen my psychology clients in my home office in Grant Park, but I've done most of my writing in coffee shops. I even dedicated my 400-page doctoral dissertation to the staff of the Ansley Starbucks. Now, thanks to COVID-19, I have no choice but to sit in place at home. That brings... |
more...
Wednesday September 9, 2020 09:49 am EDT
During the pandemic, treat yourself to dinner and yourself |
more...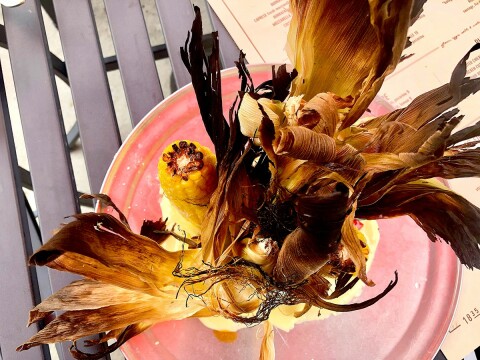 Wednesday August 5, 2020 04:44 pm EDT
It was mid-July and I had not eaten in a restaurant in four months — not even outdoors. The idea was terrifying. I imagined people huddled on crowded patios, inhaling and exhaling the coronavirus like smoke in a hookah lounge. They would all be 23 and drunk, flaunting their dolphinlike lungs and uncreased skin, or they would be escapees from nursing homes blowing kisses through fingers coated... |
more...
Search for more by Cliff Bostock
array(3) {
  [0]=>
  int(242)
  [1]=>
  int(245)
  [2]=>
  int(620)
}