Peasant Bistro: A pleasant surprise
Downtown's newest venture from the Peasant group
Forgive me, but first an excursus regarding downtown Atlanta.
I'm not among those who yearn for the good old days when women put on gloves to go downtown to lunch at the Magnolia Tea Room at Rich's department store. I don't miss Leb's, the downtown deli where Klansmen and civil rights workers squared off. I don't even miss the parrots that used to squawk in the lobby of the Hyatt Regency, one of architect John Portman's buildings that began the transformation of downtown into a surreally barren canyon completely deserted every night by all but conventioneers.
As you've doubtlessly read, downtown Atlanta is undergoing another "resurgence," this time residential as well as commercial. The February issue of Atlanta magazine is devoted to this subject. The issue could have been written by the Chamber of Commerce, it's such an example of crass boosterism. Pardon my rant, but how do you devote an entire issue of a magazine to central city development and not include a critical essay on its architecture – the aspect most responsible for shaping the feeling of the city?
Like many longtime residents of Atlanta, I approach downtown with a mixture of nostalgia and abhorrence. For a kid growing up in lily-white Sandy Springs, a trip downtown was a big deal. I don't think I ever made one with my parents. It was only as a teenager with a new driver's license that I began exploring downtown and was shocked by the diversity of life (and architecture) there. Then, my explorations were all about black culture, hippie hideouts and weird food. Now, as Atlanta magazine gloats, downtown is all about wealth and luxury.
When I drove downtown to visit the new Peasant Bistro (250 Park Ave. West, 404-230-1724) last week, I realized that downtown still remains, to my imagination, light-years away. In fact, I live in Grant Park, and this new restaurant, across from Centennial Olympic Park, is not 10 minutes from home. But the trip is still psychologically distant. Downtown may be full of wealth and luxury, but there are still those gnats of panhandlers, homeless peeps, car burglars and the ruins of nostalgia. And, of course, there's the nightmare of parking.
But we went (and parked on the street). The restaurant's name itself is a cause for nostalgia. The original Peasant chain, which gave Atlanta its most forward restaurants in the '70s, was owned by Bob Amick and two partners. Amick, after dropping out of the business, has returned with his phenomenally successful restaurants such as One Midtown Kitchen and Trois. Amick and his partners sold the original Pleasant Peasant and Mick's Midtown to Maureen Kalmanson and Pamela Furr, who have opened this new restaurant.
I admit I wasn't expecting much more than a retro experience – a rehashing of the earlier Peasant aesthetic. I was surprised. The restaurant was quite impressive in all respects. You enter on the ground floor, where the lobby and lounge are located. The main visual attraction, besides a soaring mirror behind the bar, is a dramatic, curved staircase that leads upstairs to the loftlike dining room. If you ever decide to film a Busbee Berkley-like musical, this is the staircase for you.
But the staircase is a problem for some of us. There is no public elevator for the handicapped. Instead, you have to request transport by way of the service elevator, where you are treated to the comparatively unpleasant views and smells of the nonpublic areas. Once on the second level, if you want to eat on the far side of the dining room, you'll have to negotiate a few more steps.
There's a private dining room, taupe walls, white brick columns, white tablecloths, hardwood floors and lighting that looks like huge models of atoms suspended above the staircase. The staff is solicitous and well-trained, especially for a restaurant that's only been open a short time.
Here's the good news. The restaurant's young chef is Shane Devereux, imported from Philadelphia, where he worked for three well-known French master chefs. His menu is not exotic. It's mainly French bistro classics with intense flavors and beautiful plating. And here's some more good news: It's not terribly expensive. Entrees, excluding steaks, range from $14 to $25 and starters from $9 to $13. Portions, true to the Peasant tradition, are generous.
I was excited to see one of my favorites on the menu – brandade. Here it's a smooth blend of salted white fish and potatoes run under the broiler and toasted a bit. You eat it with grilled crostini. Few dishes propel my imagination to Provence as quickly.
We also ordered the braised pork belly. Juicy slices of the meat were served over a lentil ragout topped with escarole and slivers of Granny Smith apples. A pork reduction and notes of apple cider flavored the dish.
Other classics include duck confit, sweetbreads, mussels (steamed in pinot grigio with lavender thyme, or in white wine with garlic and tomato confit), chicken liver tartine and tuna tartar.
For an entree, I ordered lamb tagine, a dish I've eaten frequently in Paris, where Moroccan food is probably the most popular ethnic cuisine. In truth, this was not literally cooked in a tagine but tasted wonderful nonetheless. Roasted, succulent lamb was served with minted Israeli couscous, carrots and onions. The oversized couscous was particularly good. If caviar could be grain, this would be its choice.
Wayne ordered braised short ribs, which I recently ate at the new Stella in Grant Park. It's a dish that is in danger of becoming a cliché. Nevertheless, Devereux's version, braised in red wine until the meat was almost custardy, was as good as it gets, served with a large hunk of grilled polenta cake.
Other entrees include coq au vin, duck cassoulet, sweet potato ravioli, striped bass, scallops and bouillabaisse. There's also a pork chop, a veal porterhouse and three steaks offered with a choice of five classic sauces.
For dessert, we chose the "pecan sticky pudding." I asked our server if it was a "true pudding" and she assured me it was. It wasn't. It was bread pudding with a pecan-laden caramel sauce, quite yummy, but not what our gluttonous inner children imagined.
Let me hear your own experience at the new restaurant.
More By This Writer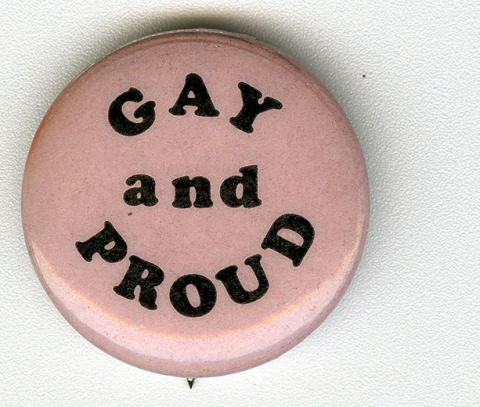 Saturday October 10, 2020 01:00 pm EDT
'The bridge from shame to pride is built of necessary anger and forgiveness' |
more...
Saturday October 10, 2020 12:50 pm EDT
Pride from a younger individual's perspective |
more...
Saturday October 3, 2020 10:26 am EDT
Not all great chefs feed humans. We'll get to that, but first I should explain that I'm not a homebody. I've always seen my psychology clients in my home office in Grant Park, but I've done most of my writing in coffee shops. I even dedicated my 400-page doctoral dissertation to the staff of the Ansley Starbucks. Now, thanks to COVID-19, I have no choice but to sit in place at home. That brings... |
more...
Wednesday September 9, 2020 09:49 am EDT
During the pandemic, treat yourself to dinner and yourself |
more...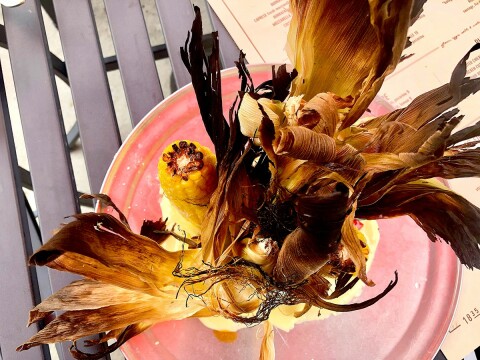 Wednesday August 5, 2020 04:44 pm EDT
It was mid-July and I had not eaten in a restaurant in four months — not even outdoors. The idea was terrifying. I imagined people huddled on crowded patios, inhaling and exhaling the coronavirus like smoke in a hookah lounge. They would all be 23 and drunk, flaunting their dolphinlike lungs and uncreased skin, or they would be escapees from nursing homes blowing kisses through fingers coated... |
more...
Search for more by Cliff Bostock
array(3) {
  [0]=>
  int(242)
  [1]=>
  int(245)
  [2]=>
  int(620)
}