The Blotter's New Year's resolutions - 2015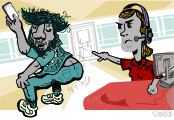 See: All Blotter columns
Welcome to a new year! Here are some resolutions to help you ditch those tawdry habits and start fresh.
New Year's Resolution No. 1: Don't cry in front of police
On Piedmont Avenue, cops found a 22-year-old man passed out in the driver's seat of a car that was parked next to a "no parking" sign. After waking up the driver for a chat, an officer asked, "Where were you coming from?" The man "began to ramble on, making absolutely no sense at all," the cop noted. "He continued to provide completely irrelevant answers." Eventually, the man said he was coming from a bar. The cop asked, "Which bar?" The man responded, "Can I get out of the car?" Staggering toward the patrol car, the man "eventually started to cry," the cop noted. "While he was rambling, he continuously moved closer and closer to me, invading my personal space to the point that it was uncomfortable." The cop asked the man how much he had to drink. "Not much," the man replied. The cop asked the man if he knew where he was. "Yes," the man replied, "I'm in a neighborhood that's provided with Bacardi."
The man attempted some field sobriety tests. During the one-leg-stand test, he "lifted one leg up and tucked it next to his knee — standing like a flamingo." After the bird pose, the man went to jail and was charged with a DUI. Two open bottles of Mike's Hard Lemonade were found inside his car.
New Year's Resolution No. 2: Be more selective
A 45-year-old man said he met a guy on an online dating site and invited him over to have sex at his place. Mr. Hot Hookup arrived and insisted on going to the living room to chat. Mr. Hot Hookup declared that they'd had sex before and the 45-year-old had given him syphilis so he wanted to be paid $360 cash. Stunned, the 45-year-old refused to hand over any money because he did not recognize the guy and knew that they had never had sex. Mr. Hot Hookup said he at least deserved gas money. After all, he'd driven all the way to the 45-year-old's house.
The 45-year-old agreed to pay $20 for gas money under one condition: Mr. Hot Hookup must leave his home immediately. The 45-year-old went upstairs to get the money and when he returned Mr. Hot Hookup yelled, "You don't know me, motherfucker!" He then kicked the wall, leaving a scuff mark. Now Mr. Hot Hookup said $20 was not enough. He wanted more. The 45-year-old forked over another $80, trying to get the guy to leave.
Mr. Hot Hookup reportedly threatened to call his friend over to demand even more money. Finally, Mr. Hot Hookup decided to walk away, saying he would be back for the rest of the money he was owed. As soon as Mr. Hot Hookup was out of sight, the 45-year-old called police.
New Year's Resolution No. 3: Avoid naps in Little Five Points
A 21-year-old man from Suwanee met up with friends at a club in Little Five Points for a night of revelry. After the show, the 21-year-old realized he was drunk, so he decided to sleep it off in his car. Apparently, the tipsy rocker forgot to lock his car doors before his blissful nap. When he woke up at 5 a.m., his debit card was gone, along with his driver's license, $60 cash, and his car keys. Immediately, he called his bank and was told that someone made a $60 transaction on his debit card while he was asleep in his car. He canceled the card. The man then called his friends. The 21-year-old asked his buddies if they knew anything about his missing stuff. His friends denied any involvement.
New Year's Resolution No. 4:Don't take Twitter too seriously
In West End, a woman flagged down police outside a tattoo parlor after a strange fight with a female friend. The woman explained that the "dispute started on Twitter, where the two usually have words, which according to her were always in a joking manner," the cop noted. Apparently, the female friend became upset about the Twitter bitch session, so she called the woman and demanded to know where she was hanging out. The woman told her friend that she was in the tattoo parlor near the mall. That's when the big trouble started. The woman walked out of the tattoo parlor and claimed she saw her friend busting out the driver's-side window of her car. As the woman got closer to her car, her friend "jumped onto the hood and shattered the front windshield," the cop noted. The woman tried to grab her friend, but was unable to hold on as her friend fled in a gold car.
New Year's Resolution No. 5: Hold your piss a little longer
Two cops were cruising along Pryor Street when they saw a 42-year-old man pissing on the Atlanta City Jail building. "Upon driving up to [[[the man], he turned toward police with his pants open, facing the busy street, stating that he had to pee and that they wouldn't let him back into the jail to pee," an officer noted. Perhaps the man's luck changed and he can now pee inside the jail: Cops gave him a ticket for indecent exposure — and a court date.
New Year's Resolution No. 6: Dump that momma's boy
A pair of 30-year-old lovers from Florida moved to Atlanta together. The lady lover rented an apartment on Cheshire Bridge Road and her man sometimes stayed there. One day they quarreled over doing the dishes and the spat escalated. The man claimed his lover threw a hot pan of food at him. "The pan damaged the wall inside the apartment and the thermostat," the cop noted. The man told police he just wanted to get his bag for work, and he'd gladly leave her apartment.
The lady lover said she had asked her man to do the dishes and he became frustrated and alledgedly hurled the hot pan of food at the wall. She said he also grabbed her purse and tore it. No one was hurt. The lady lover also said that certain items went missing from her apartment, but she could not specify what was gone. She said her lover had been staying with her, but he also maintains a residence with his mother. Cops looked at the food-smeared walls and took both lovers to jail on disorderly conduct charges.
New Year's Resolution No. 7: Figure out why the neighbors hate you
A 23-year-old woman called police to her apartment near the Beltline's Westside Trail. An officer arrived and the woman explained that a "red girl with tattoos in her face keeps coming to her apartment every morning and trying to start fights with her," the cop noted. The woman claimed the girl tried to jump on her, but she defended herself with a knife. The woman does not know her advisory's name or what triggered the strife. "She has no other info on the red female with the tattoos in her face," the cop concluded.
Items in the Blotter are taken from actual Atlanta police reports. The Blotter Diva compiles them and puts them into her own words.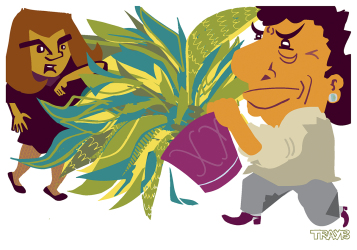 Monday March 2, 2020 01:18 pm EST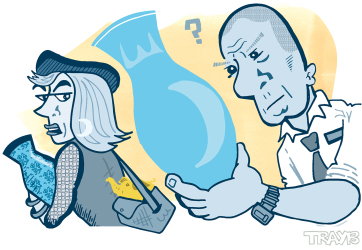 Tuesday February 4, 2020 02:03 pm EST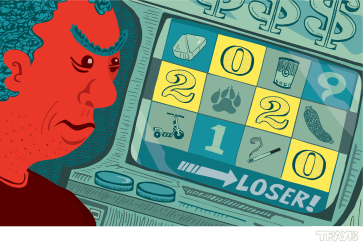 Wednesday January 1, 2020 10:33 am EST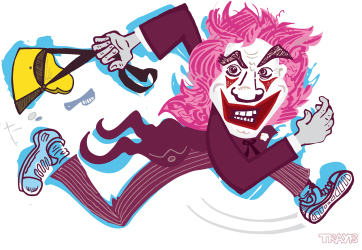 Tuesday December 3, 2019 05:19 pm EST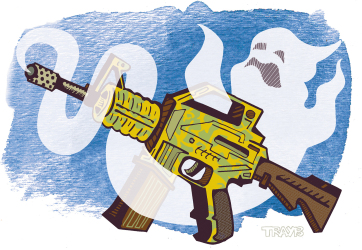 Monday November 4, 2019 02:04 pm EST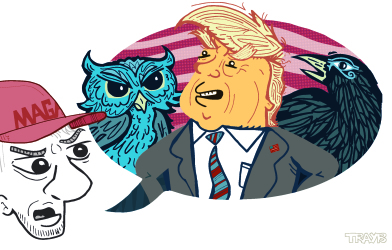 Monday September 30, 2019 12:49 pm EDT
Thursday September 5, 2019 10:43 am EDT
Sleeping it off in a bed of carrots |
more...
Thursday August 1, 2019 04:47 pm EDT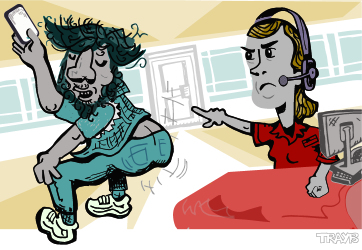 Friday July 5, 2019 10:14 am EDT
Friday May 3, 2019 12:11 pm EDT