Theater Review - French lessons
Horizon's Madame Melville pays homage to pleasure
Like the French film Amelie, Madame Melville at Horizon Theatre makes you long to be in Paris. Playwright Richard Nelson's reminiscence particularly makes you long to be in Paris as an American 10th-grader with a sexy, sophisticated writing teacher in 1966. The play is more than a romantic romp, though. It is also a nostalgic reflection on American and Gallic sensibilities, and the depth of the gap between youth and adulthood.
Carl (Allen E. Read), a 15- year-old Ohioan, attends the American school in Paris, where his favorite teacher is Claudie Melville (Carolyn Cook). No doubt she's beloved by every boy in her class for making sizzling pronouncements like, "To read Proust, you must prepare as for your honeymoon." She also takes students on extracurricular trips to see and then discuss films from the French New Wave, and after one such outing, Carl "accidentally" lingers in her apartment after the other students have left.
At the request of the school, she goes by "Madame," but Claudie is in fact unmarried, adding an illicit charge to their after-hours chat. Claudie seems to take sensual pleasure in everything — wine, chocolate, paintings of nudes — and part of the energy in Cook's performance is how at times her sexuality seems unconscious, yet at other times a clearly calculated thing. Like Carl, we're seldom sure if she's deliberately flirting with him, yet she always commands attention.
The lines between teacher and pupil stay in place as they chat, and when Carl asks for a glass of wine, she gives him an orange soft drink. When they realize that it's gotten too late for Carl to take public transport home, Claudie decides to let him stay the night. The dynamic of their relationship shifts, and Cook conveys Claudie's moments of uncertainty at which direction to take it.
In Madame Melville we don't simply see these things happen to Carl, we get his perspective on them as a much older man. Read occasionally narrates the action as Carl's grown-up, present-day self, and Nelson justifies the device when Carl remarks, "When I think of her, I am a boy of 15," a clever way to suggest on-stage the workings of memory. Read has enough self-possession for Carl's more seasoned older self, while being (barely) young enough to be convincing as a teenager.
Directed by Jeff Adler, the play has no intermission but very much unfolds in two parts, with the second half taking up with the Morning After. Having coffee with Claudie, Carl meets her neighbor Ruth (Karen Vesper), an initially coarse-seeming New Jersey refugee who turns out to be an accomplished musician. Claudie and Ruth are gossips and confidants like the gals on "Sex and the City," with Vesper making the most of the role's comedy.
Carl enjoys a kind of field trip in the life of a bohemian adult as he spends the day with Claudie at the Louvre and the evening with her and Ruth back at Claudie's apartment. They play music, admire Kama Sutra positions, discuss the quantity of nudes in the Louvre and discuss creativity. While Claudie and Ruth reveal the weight of responsibility and the potential for heartbreak in the grown-up world, they also show that the pitfalls are outweighed by the freedoms. As intoxicants, self-expression and the life of the mind prove as gratifying as sex and alcohol.
The will-they-or-won't-they tension of Madame Melville's first half gives way to a different kind of suspense, as Carl refuses to return to his blinkered parents, who make increasingly angry phone calls.
The Horizon production itself practices what Madame Melville preaches, taking palpable delight in both high art and eroticism: Garter belts and Mozart's "Magic Flute" come across as equally splendid things. Yet the play ends on an appropriately melancholy note, evoking how the pleasures of adulthood are seldom sweeter than at the point of discovery.
Madame Melville plays through March 10 at Horizon Theatre, 1083 Austin Ave. at Euclid Ave., Wed.-Sat. at 8 p.m., Sun. at 5 p.m. $16-$25. 404-584-7450.??
More By This Writer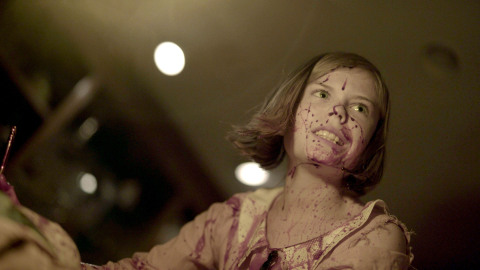 Saturday November 2, 2019 01:08 pm EDT
Indie film event unites Atlanta horror fans while HBO's locally produced series deconstructs superhero genre |
more...
Wednesday September 25, 2019 11:25 am EDT
Atlanta's 32nd annual LGBTQ event presents films with urgency |
more...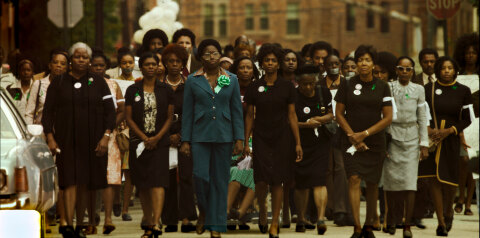 Tuesday September 3, 2019 11:46 am EDT
Revisiting The Atlanta Child Murders |
more...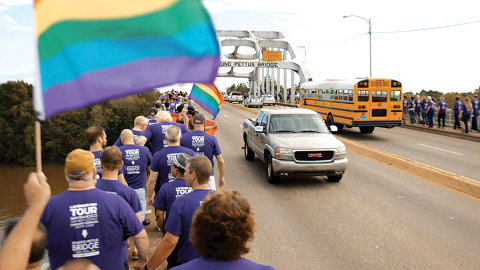 Thursday August 1, 2019 05:02 pm EDT
The season gets cool with local film productions, festivals, and more |
more...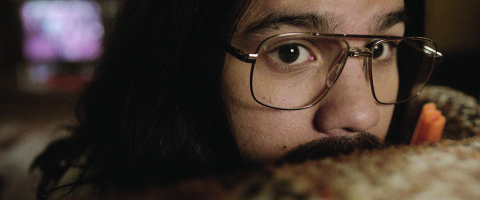 Friday July 5, 2019 01:57 pm EDT
Are we seeing a golden age of short films? |
more...
Search for more by Curt Holman