Theater Review - Food for Fish feels like the one that got away
Essential Theatre struggles to find a tone to suit the play
When a theater stages a script as stylized as Adam Szymkowicz's comedy Food for Fish, the artists can approach the mannered dialogue and oddball characterizations in two ways: They can play the unusual material as completely natural, or they can tune into a quirky wavelength so funny or revelatory the audience doesn't mind that it's unnatural. For its summer repertory festival of new plays, Essential Theatre finds the right balance for Food for Fish's final half-hour or so. Otherwise, Food for Fish unfolds like a drawn-out sketch for most of its running time.
??Tortured young writer Bobbie (Brent Nicholas Rose) narrates the show as he pounds away on his manual typewriter and, in his spare time, kisses unaccompanied women on the streets of New York. (The playwright sees Bobbie more as a Cupid than a sexual predator.) Bobbie writes about three sisters — married agoraphobe Barbara (Charles Swint), systematic scientist Alice (Eve Krueger), and impulsive freelance journalist Sylvia (Kate Graham). Their father, a gravedigger, died a year earlier, and in one of the play's broad running jokes, the sisters keep his coffin in the living room: "We should bury him. The neighbors are beginning to complain about the smell." The coffin provides such an obvious symbol about clinging to emotional baggage, it's as if the playwright wants the obviousness to be part of the joke.??Like Caryl Churchill's Cloud 9, Food for Fish casts several roles with actors of the opposite gender. The intention and execution clicks with Sarah Falkenburg Wallace's acting as Barbara's husband Dexter, a mousy office drudge. Wallace's performance makes Dexter something of a one-note milquetoast, but her vulnerability conveys the notion of Dexter as an emasculated male. Swint's Barbara proves more problematic. The girls' mother died early, and because Barbara's the oldest sister, she "had to learn to be a woman from watching television," she says. Swint gives a competent drag performance, but doesn't really convey how Barbara's agoraphobia and other hang-ups "defeminize" her in counterpoint to her husband. ??Alice and Sylvia tend to come across as cartoon versions of their respective professions, but the playwright proves most interested in exploring the whimsical aspects of romantic and creative longing. Like the heroines of Anton Chekhov's Three Sisters pine for Moscow, these siblings long for the Garden State. "Ah … New Jersey," they wistfully sigh. If Food for Fish has other similarities with Chekhov, they're so subtle, they're invisible. Given the melancholy, occasionally morbid subject matter but farcical one-liners and characterizations, Essential Theatre struggles to find a tone to suit the play. It succeeds best when the final scenes downplay the strained humor. But though the theater casts a wide net, Fish still wriggles away.
More By This Writer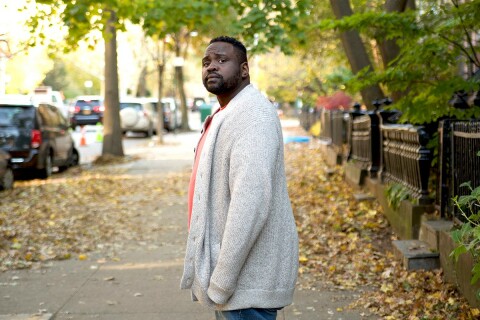 Wednesday September 2, 2020 03:17 pm EDT
What to do when the big screen is dark |
more...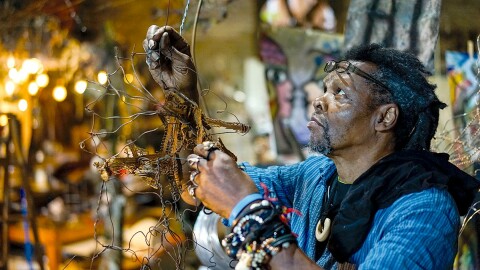 Wednesday August 5, 2020 06:41 pm EDT
Documentaries capture the costs of rebuilding |
more...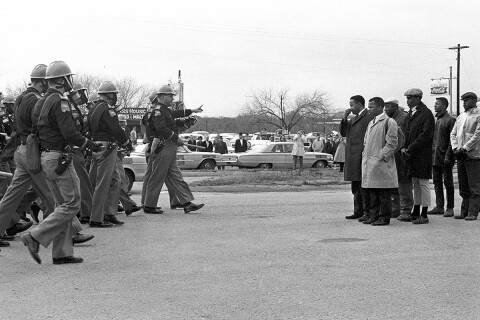 Tuesday June 30, 2020 11:52 am EDT
Celebrate July 4 with 'John Lewis: Good Trouble' and more |
more...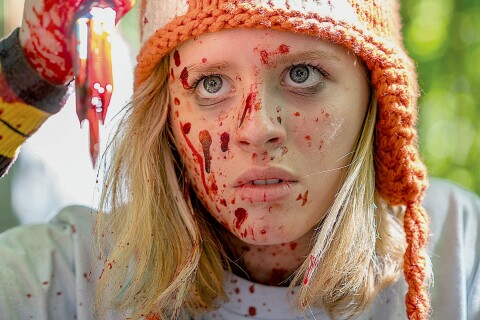 Tuesday June 2, 2020 08:00 am EDT
Lockdown invites a closer look at 'Becky,' 'Shirley,' and other VOD releases |
more...
Friday May 1, 2020 12:00 am EDT
Saving a local landmark; screening double features at home |
more...
Search for more by Curt Holman
array(4) {
  [0]=>
  int(242)
  [1]=>
  int(244)
  [2]=>
  int(633)
  [3]=>
  int(636)
}