Theater Review - Review: A Christmas Story
Holiday classic harks back to a bygone era
Overlooked upon its initial release, the nostalgic 1983 comedy A Christmas Story became a holiday classic largely due to Turner Broadcasting's cleverly scheduled repeat broadcasts in the 1990s. Georgia Shakespeare currently stages Philip Grecian's theatrical version, based partly on the film and partly on Jean Shepherd's original story collection, In God We Trust, All Others Pay Cash.
Directed by Drew Fracher, A Christmas Story succeeds with live recreations of the film's famous set pieces and as an overall Cuteness Delivery System, thanks to the young actors in the cast. On stage, however, A Christmas Story looses some of the alchemy that makes the film such a funny and affecting experience.
Shepherd himself narrated the movie, his warm, mock-serious voice-over providing an ironic counterpoint to the exploits of his younger self. At Georgia Shakespeare, Allan Edwards harks back to the efforts of his 9-year-old self, Ralphie (Cooper Driskell), to get "an official Red Ryder carbine-action 200-shot range model air rifle with this thing which tells time and a compass in the stock." The show makes a running joke of repeating the full phrase many times, although that gag runs out of steam. Other episodes include Ralphie contending with the local bully Scut Farkus (Whit Weinmann, who has a delightful resemblance to the film character) and his parents (Mark Kincaid and Sherman Fracher) squabbling over the garish "leg lamp" his father wins as a so-called major award. The script doesn't seem to add much to the story, yet the play feels significantly longer, and finds little drama in the whimsical tensions between Mom and Dad. Kincaid and Fracher give robust, amusing performances, but the play's child's-eye perspective denies them much development.
Georgia Shakespeare's production generally does justice to the audience's movie memories. The crowd chuckled with recognition at first sight of Ralphie's bunny suit, his brother mummified in coats and the wintry flagpole adheres to a schoolkid's tongue. Kat Conley's set and Sydney Roberts' costumes superbly replicate the movie, down to Lala Cochran's outfit as a surly department store elf. Santa Claus remains off-stage during his big scene, muffling the effect of his punchline, "You'll shoot your eye out!"
Putting Driskell's Ralphie on the stage with Edwards' narrator makes a big difference in how we view the material. Driskell can't use the voice-over as a safety net and, however charming, doesn't convey the onstage ease of, for instance, young Alaman Diadhiou at the Alliance Theatre's Twist. In the film, we ascribe the narrator's words as Ralphie's thoughts, but here, the audience's attention splits between two actors sort of playing the same role, but not really.
On stage or screen, one of A Christmas Story's charms is the way it evokes an era when toys, prizes and other merchandise held a powerful mystique. Thanks to online shopping, today's consumers can locate, purchase and receive practically anything in a matter of days. In the Christmas Story generation, things like Red Ryder air rifles or decoder rings could take forever to arrive and seldom live up to expectations. The material both satirizes and pays homage to the idea that the tangible things we want seldom equal the passion we devote to them.
A Christmas Story presents one of those rare childhood moments when a present exceeds one's aspirations and provides a treasured, lifelong memory. Sometimes, a BB gun can be more than just a BB gun.
More By This Writer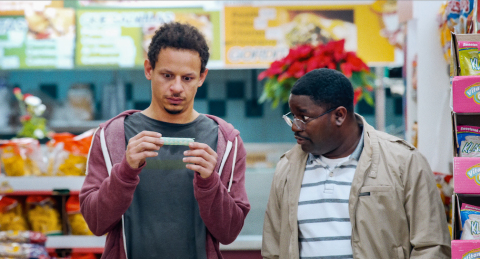 Wednesday May 5, 2021 10:27 am EDT
Unsuspecting Atlantans prove to be the real heroes of the hidden-camera comedy |
more...
Tuesday April 6, 2021 11:24 am EDT
45th Atlanta Film Festival brings world cinema close to home |
more...
Wednesday March 3, 2021 04:31 pm EST
Does it take a pandemic to make the Academy Awards more diverse? |
more...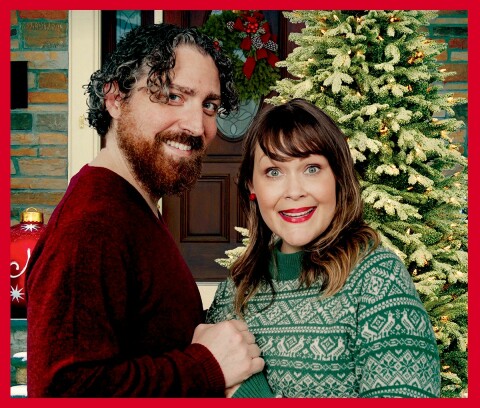 Monday December 7, 2020 06:03 pm EST
Looking for laughs in Christmas movies |
more...
Sunday November 8, 2020 03:34 pm EST
The Object Group's 'The Stranger' and David Byrne's 'American Utopia' bring live performances to the small screen |
more...
Search for more by Curt Holman
---