Hollywood Product: A Christmas Carol
Disney's remake of a holiday classic hits a flat note
GENRE: CGI holiday drama
??THE PITCH: Disney gives Charles Dickens' classic holiday tale an animated makeover. Miserly Ebenezer Scrooge (Jim Carrey) is visited by ghosts who show him glimpses of his past, present and future in efforts to save his soul before Christmas.??MONEY SHOTS: It's hard to pull away from the visual effects each of the ghosts utilize to show Scrooge various moments in time. Ghost of Christmas Past (Carrey) uses slingshot-ish flight sequences to take Scrooge to parts of his past. Ghost of Christmas Present (Carrey, again) hurls luminescent golden beads that turn the floor and walls translucent for he and Scrooge to spy on the present. The Ghost of Christmas Yet to Come (yup, you guessed it ... Carrey) uses ebon shadows to transport and frighten Scrooge back on to a righteous path.??CGI LOSER: Even though the movie has amazing CGI backdrops, stunning visual effects, and some of the coolest ghoulish moments to date, everyone outside of Scrooge in the film — including the ghosts — is cross-eyed.??BEST LINE: "There's more of gravy than grave about you," spurts Scrooge while having an awkward chat with the tormented ghostly soul of his former partner Jacob Marley (Gary Oldman).??WORST LINE: That depends on how you feel about ye olde English. There's no updated language in this film, so while some lines seem a bit corny, it's true to Dickens' tale.??NUMBER OF CHARACTERS PLAYED BY CARREY: Eight. Carrey is not only Scrooge at five separate life stages, but all three ghosts as well.??NUMBER OF CHARACTERS PLAYED BY OLDMAN: Three. Oldman may not animate and voice as many characters as Carrey, but his performances do stand out more. Oldman performs as Bob Cratchit, Jacob Marley and Tiny Tim.??SCARY MOMENTS: Two. We all know the story, so it's not surprising that Marley's visit to Scrooge's bed chamber and the visit from the Ghost of Christmas Future are the film's scariest moments. Parents should err on the side of caution about these two scenes.  ??BOTTOM LINE: At times, Disney's literal translation of the Dickens story can be hard to digest. Filled with slow moments and drab dialogue, the movie gets old quickly. It's strange to say but Carrey's and Oldman's performances save the film. Carrey's a natural: His elastic facial expressions and animated gestures translate well for the rickety Scrooge and the many incarnations he wields. Carol is a grim and dark tale filled with mature subject matter and few light or humorous moments.
More By This Writer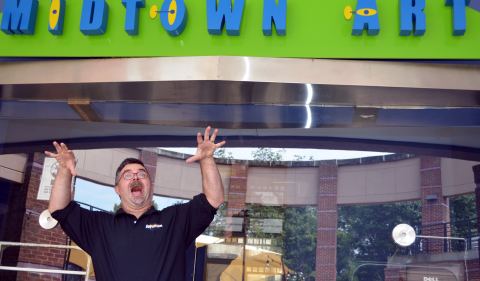 Monday September 10, 2018 04:26 pm EDT
Director Jim Farmer reflects on Atlanta's queer film festival |
more...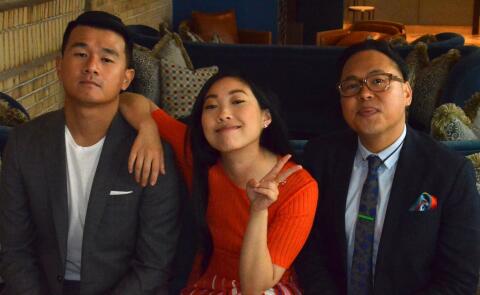 Friday August 24, 2018 05:00 am EDT
The cast of "Crazy Rich Asians" open up about what it means to take part in a film depicting Asian people and culture |
more...
Tuesday July 3, 2018 12:53 pm EDT
Having a day on the rapids is much closer than you think. |
more...
Friday June 8, 2018 04:23 pm EDT
Mondays nights in East Atlanta Village were relatively quiet. Now two weekly pop-up music events are trying to make Mondays a destination for good times and good music.
The Churchill Grounds jazz trio kicks off the evening's session at Jazz-Art Martini Mondays at Ten Atlanta. Playing traditional jazz favorites, the trio continues a longstanding tradition of allowing local musicians and...
|
more...
Thursday May 10, 2018 09:58 am EDT
Get your show idea on TV! |
more...
Search for more by Edward Adams
array(6) {
  [0]=>
  int(242)
  [1]=>
  int(618)
  [2]=>
  int(650)
  [3]=>
  int(564)
  [4]=>
  int(201)
  [5]=>
  int(995)
}

---