Flicks - Ground control to Dr. Smith
Remembering Jonathan Harris
As the artificially colored cereal and marshmallows bled into my bowl of milk, I stared at the television in rapture. It was a Sunday morning in 1978, and I was far more interested in the rerun on our tiny kitchen Magnavox than a soggy helping of Frankenberry. Nothing was going to interrupt my reverie except the echoing baritone of my father.
"We're late," he bellowed from the next room as he put the finishing touches on his necktie. It was 9:30. Time for church.
I didn't want to go. After my first look at the '60s sci-fi series "Lost In Space," I was ready to commit a sin, ready to incur the wrath of my dad.
Neither happened.
An hour later, I sat in church drawing robots on the back of an offering envelope. I couldn't get Irwin Allen's take on "The Swiss Family Robinson" in outer space off my mind. I secretly prayed for illness to strike the next Sunday morning so I could stay in bed and enjoy the adventures of those intergalactic castaways and their ultra-cool robot.
It was the drama queen Dr. Zachary Smith, played by Jonathan Harris, whose over-exaggerated persona illuminated our kitchen TV. Smith was instantly my favorite character on the show, a cartoonish beacon luring me. "The pain, oooh the pain!" he whined. And I was hooked.
Sure, it had something to do with Harris portraying a comedic sissy, a trend popular in late-'60s/early-'70s television. Paul Lynde, Charles Nelson Reilly and Rip Taylor also carried that flaming torch.
With Harris as Dr. Smith, however, it was more than that. He straddled that gray line between protagonist and antagonist. At the beginning of an episode, he might be plotting to leave the Robinson family for dead. I would hate him for it. But by the end of the episode, Harris would have me laughing or feeling sorry for Smith, or both.
The "Lost In Space" writing team knew a good character when they had one. Smith became the focus of many episodes. Whether he was turning into a giant, battling his space cowboy doppelganger, or unsuccessfully attempting to outwit the young Will Robinson, Dr. Smith seemed to rise to the top. To me, he made the show.
I wasn't alone. Years before I discovered the show in syndication, kids yanked up "Lost In Space" merchandise, much of it featuring the image of Smith. He graced the sides of metal lunchboxes and was immortalized in doll form. You could even build your own Dr. Smith with the help of a model kit.
"Despicable, awful, charming, delightful, deceitful, selfish, sly, lovable." That's how Harris described his character when I had the luck to interview him for an appearance at Dragon*con in 1998. Harris said that Irwin Allen, the show's notoriously tyrannical producer, gave him carte blanche to expand the character of Dr. Zachary Smith. "I developed the whole thing with the robot," he said. "The names I called him, the relationship. And [Allen] let me do it. Why? Because he loved me? Are you kidding? The ratings started to climb, so he let me do it. And it worked."
Harris made history with his billing on the show. When Allen informed him his name would be last in the credits, Harris proposed that the phrase "special guest star" be placed above his name on every show. Infuriated, the producer tossed expletives for nearly 20 minutes before finally agreeing to Harris' request. This marked the first time in television history a regular cast member was billed as "special guest star" on each episode of a series.
When New Line began casting the big-screen version of Lost In Space in 1997, the studio approached Harris about making a cameo. With Gary Oldman already cast as Dr. Smith, Harris declined. "What they offered was not suitable for me," he said. "Somebody else is playing the part I created, which is fine. [Oldman] is a splendid actor. But still, in most people's minds who are fans of the show, I am Dr. Smith. You bet your bottom. And I told the director, 'No, no, no. I'm proprietary about Smith. I play him, or I don't play.'"
Harris continued playing through the years on episodic television and in feature films, but nothing ever equaled the impact Dr. Smith made on the pop culture landscape. The past decade, he focused primarily on lending his unmistakable voice to the realm of animation on syndicated cartoons and in feature films. His animated swan song came in 1999 with the Disney/Pixar blockbuster Toy Story 2, in which he voiced Geri The Cleaner.
When news hit of his passing at age 88 earlier this month due to a blood clot in the heart, my mind immediately raced back to our interview four years ago. I dug out the thank-you note he had handwritten me after the article was published. "Well done, sir," he wrote in the letter. Quietly to myself, I gave him the same compliment.
More than 25 years after I first discovered Jonathan Harris and "Lost In Space," I still have a box of Frankenberry in the cupboard. I plan on introducing my 7-year-old son to both. And when his name pops up in the credits in all its "special guest star" glory, we'll raise our bowls to the good doctor.??
More By This Writer
Thursday July 3, 2003 12:04 am EDT
Pro wrestlers ease their way back into civilian life |
more...
Wednesday April 23, 2003 12:04 am EDT
Reliving legendary times at Atlanta's long gone nightspots |
more...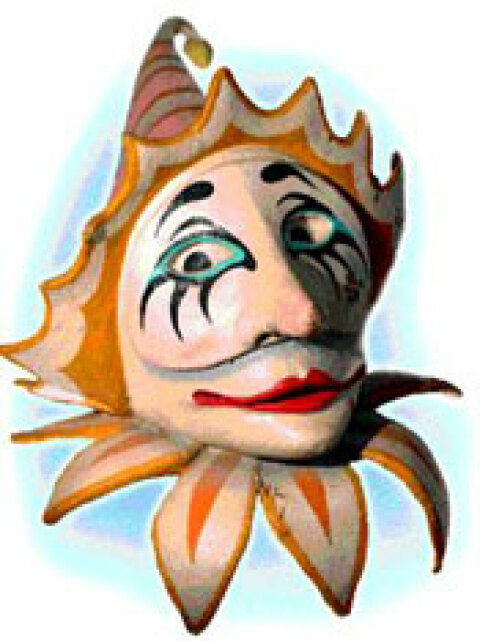 Wednesday January 15, 2003 12:04 am EST
Tripping down memory lane to the wacky World of Sid & Marty Krofft |
more...
Search for more by Jon Waterhouse