>>

Content

>>

News

>>

crime

>>

BMF - Hip-hop's shadowy empire - part 3
BMF - Hip-hop's shadowy empire - part 3
In the summer of 2005, the party would get out of hand for Demetrius Big Meech" Flenory and the Black Mafia Family. And the feds would be ready to make their move. Part 3 of 3"
BIG TROUBLE FOR BIG MEECH: In the year following his arrest on minor charges in DeKalb County, Demetrius "Big Meech" Flenory was aggressively targeted by local and federal investigators.
Demetrius "Big Meech" Flenory, CEO of BMF Entertainment, is seated at the head of a monolithic marble-slab table, watching the events unfold with untrusting eyes. A man in a white dress shirt, the only one in the room not wearing all black, starts his spiel.
"Yo, Meech," he says excitedly, leaning into the table, "I got the deal of a lifetime..."
In the expanse in front of the CEO, stacks of bills are piled to generous heights. To his left, his chief operating officer, Chad "J-Bo" Brown, maintains a stony silence. Flanking them at the table are two more men. And in the background, two scantily clad women and a guy wearing a T-shirt that says "Free Meech" barely make an impression against the shadows.
Meech quickly puts an end to the negotiations.
"Look here, man," he says in a low, raspy drawl. "The deal don't mean nothing to me, man." He turns to the guy to his immediate right. "I'm not even supposed to be talking to this dude." Turning the other way, to face J-Bo, Meech hollers, "Get Bleu on the phone. Somebody get Bleu on the phone, man."
Bleu DaVinci, the sole artist signed to BMF Entertainment (the "BMF" standing for "Black Mafia Family," though it might as well be an acronym for "Big Meech Flenory") answers.
"What up, dude?"
"Bleu, man, this man is interfering with my business," Meech says. His agitation is clearly starting to dissolve into hysteria. "You need to get down here and talk to this man," Meech tells Bleu. "I don't know why somebody let him in the room to see what's goin' on anyway, man."
"Alright," Bleu says. "Just let me, um, run down here and check on that little shipment I was telling you about yesterday, and I'll get down there in a little while. Just give me a minute."
Not long after, Bleu, loaded with chains and his braids tucked behind a black bandana, swaggers into the room, singing,
"Cause I'm a boss ...
"When I'm runnin' ..."
By then, the man in the white shirt is gone.
Bleu glances up to greet Meech. "What up, man?"
Meech is mumbling to no one in particular about the music, the money, the problem at hand. Motioning to Bleu, he says, "You cannot be havin' that music dude comin' up in here, seein' all this money like this, man. You gotta be able to separate the two. You can't do it. We cannot do it, man."
What's going on in the room is not what it seems. Or maybe it is.
The two scenes — Meech calling Bleu DaVinci and Bleu showing up at the secret location — are bookends of a $500,000 video for Bleu's 2004 single, "Still Here." Directed by famed hip-hop videographer Benny Boom, bankrolled by Meech and with guest appearances by Brooklyn rapper Fabolous, California's E-40 and Bleu's protégé, an equal parts beautiful and frightening teenager called Lil Oowee, the video has all the cinematic appeal of well-done Hollywood. There is a story arc, sophisticated aerial camerawork of downtown Atlanta, a choreographed dance scene in a stylish warehouse and Meech leaning comfortably on a steel-colored Rolls Royce, taking in the dazzling production at hand.
It was brazenness at its best. Because at the time the video was filmed in 2004, Meech already had been implicated in crimes reminiscent of the fictitious deal that took place in front of the camera.
Since December of 2003, Meech had been out on bond for his alleged role in a high-profile double homicide behind a Buckhead club. Months later, investigators had begun to suspect that his recently incorporated record label, BMF Entertainment, was financed by an alleged cocaine enterprise called the Black Mafia Family. The feds also had intercepted a limo packed with nearly $600,000 and an RV loaded with 100 kilos of coke, both of which were believed to be the property of the Black Mafia Family. And they suspected that Meech was the CEO of the Atlanta-based label and the alleged drug-trafficking ring.
In fact, by the time the video was produced, local and federal investigators had been aggressively targeting Meech for several years. And Meech, in turn, had been aggressively flashing BMF's wealth — practically in their faces.
On I-75 and on Peachtree Road, BMF Entertainment announced its message from the skies. Testaments of BMF's power were printed in white block letters on a black, 20-by-60-foot background. And the words alluded to Scarface, a frequent source of inspiration for the Black Mafia Family.
In the film, Cuban-born drug lord Tony Montana looks to the Miami sky and sees a message ticking across the side of a blimp: "The World is Yours."
Likewise, the billboards BMF placed around town proclaimed, "The World is BMF's."
In the summer of 2004, Meech rented out Westside mega-club Compound for his 36th birthday. The sprawling courtyard and ultra-modern lounge were adorned with 6-foot white neon letters that spelled "Meech," BMF's insignia carved in ice, half-naked models with painted-on bikinis and $100,000 in rented wildlife, including an elephant, a few zebras and a pair of lions. Revelers gawked as the big cats paced restlessly in their cage.
The grandeur of the party carried over to BMF's behavior in the clubs, particularly strip clubs. BMF members have credited themselves with inventing a phenomenon called "making it rain." They would toss fistfuls of money in the air. The bills would descend like droplets. And the crowd would go wild.
"A lot of niggas don't like to spend their money," Meech says on the DVD magazine Smack. "We love to spend money. Just a fool and his money won't part. When we go out at night, whatever we spend, $50,000, $100,000 in the muthafuckin' club, we can afford to do it, because we can't bring it all with us. Simple."
He meant that they couldn't bring it with them to the grave. But his brother, Terry "Southwest T" Flenory, was worried that Meech was generating so much heat in hip-hop circles that both brothers would wind up in that other place where wealth must be left behind: prison.
According to the feds, Southwest T had moved to L.A. in 2000 to be with his girlfriend and her children. Investigators believed he lived in a $3 million spread on Mulholland Drive. Nonetheless, he was the more understated of the Flenory brothers. He might, as the feds would allege, have been holding down BMF's West Coast hub, but he at least was trying to do so in relative obscurity.
At around the time of Meech's birthday party, Southwest T shared with his sister his frustration over his older brother's eagerness to be cast in the public spotlight — and to hang out with a crowd that was no good for "the family." Southwest T told her about how he and Meech had always been partners, 50-50. And he thought Meech wasn't being mindful of their even split. Meech's excess — a lifestyle that Southwest T had little to do with — had the potential to bring the wrong kind of attention to both of them. He told his sister he didn't want to end up behind bars for years. He "couldn't do no 20," he said.
His suspicions were more well-founded than he imagined: At that particular moment, the feds were listening in on his call.
The conversation was among hundreds that DEA agents intercepted through six months of wiretaps on Southwest T's phones. They listened as he spoke about dropping some serious cash on Lakers tickets. ("You know what I'm saying, if you going with a group, you going to spend $50,000 to $60,000 to sit in the prime seats.") They heard him give the go-ahead on the purchase of an $159,000 Bentley. (He said he'd pay for it the following day with a check from his company.) And they became suspicious as he offered support to the brother of "Playboy," one of two men caught on a Missouri highway with coke allegedly linked to BMF. (When the brother told Southwest T he was worried that the other man busted during the stop, "Pig," would turn state's witness against Playboy, Southwest T told him not to worry; Pig would "live up to his responsibilities.")
And yet in the hours upon hours of conversations screened by the feds, the only significant mention of Meech was Southwest T's concern that his partying was getting out of control and could end in trouble. That wasn't exactly an investigative breakthrough. Despite Meech's flamboyance, Southwest T was proving an easier target than his flashier brother.
Within months, however, another series of wiretaps would help bring investigators closer to Meech.
In the fall of 2004, members of the Fulton County District Attorney's Office and an inter-agency drug task force began to shadow two alleged BMF members and listen in on their calls. Investigators later busted one of them, Jeffery Leahr, with 10 kilos of what they believed was the organization's coke. The other man, Omari McCree, went on the run, only to be picked up by police nearly a year later. Omari's 2005 arrest — and an incriminating statement against Meech that accompanied it — capped a summer of excess that led to a major blow against the Black Mafia Family.
Even in 2004, there's a good chance Meech saw it coming. But despite the obvious warning signs, he didn't play by the rules. During the champagne-soaked and bullet-riddled spring and summer of 2005, Big Meech Flenory and his crew refused to slow down.
The season of excess would kick off with a two-week spate of violence, which allegedly was tied in one way or another to BMF.
First came a home invasion in DeKalb County in the early evening of May 10, 2005, that left one of the alleged attackers dead. The man who shot the invader, a rapper named Gucci Mane, had been beefing at the time with a better-known rapper named Young Jeezy. And Jeezy had ties to BMF. Gucci's defense attorneys would later allege that BMF was behind the home invasion. And the DeKalb County District Attorney's Office would say that the FBI was investigating BMF's alleged involvement.
The very next day, another crime would be linked to a BMF member. A regional fugitive task force tracked down an alleged drug trafficker named Deron Gatling at his girlfriend's house in Chamblee. Task force agents formed a perimeter around the house and announced their presence at the front door. Once inside, they found Gatling hiding behind a layer of insulation in the attic.
At that moment, seven shots were fired outside — one of them narrowly missing one of the agents. Investigators would later claim that Gatling had called and placed a hasty hit on them.
Less than two weeks after that, BMF members were accused of a third violent act — this one involving a big-name pop star at a Peachtree Street restaurant owned by New York music mogul P. Diddy.
The soaring dining room at Justin's, hung with floor-to-ceiling ivory drapes and a massive chandelier, was set on May 22, 2005, for a birthday party. Brooklyn rapper Fabolous, who had appeared in BMF rapper Bleu DaVinci's video, was in attendance. So was Atlanta's ubiquitous Bobby Brown.

The party was packed. And it was about to get interesting.
Brown's family sat down for dinner, after which the pop-star patriarch took the stage at the far end of the dining room. A few hours later, at around 1:45 a.m., Bobby Brown, his sister, his niece and two nephews made their way over to one of the restaurant's two lounges. As the two elder Browns found a seat at the bar, the younger ones mingled. A guy in the crowd bumped into one of them.
"That was disrespectful," Bobby's nephew, Shayne Brown, told him. "You need to say, 'Excuse me.'"
Shayne's cousin, Kelsey Brown, sensed that it was about to get bad. He stepped in. So did another guy, a frighteningly large friend of the man who bumped Shayne.
One of the two men told the cousins: "We kill niggas like you."
Bobby Brown, realizing what was going on, stood up on a chair at the bar. "What are you guys doing?" he yelled over the crowd. "That's my nephew."
The attack that ensued was brutal.
The family rushed over to pull Shayne away from the fight. By then, he was on the ground. And his blood was everywhere. Doctors would later say the stab wound to Shayne's face and neck appeared to have been the work of an ice pick.
Bobby Brown's niece ran after the attackers, who had made their way outside to the valet stand. She told police they took off in an SUV — along with Fabolous, his manager and some members of the rapper's entourage. Before they were out of the parking lot, the niece was able to get the valet to write down the license plate number.
Bobby Brown grabbed Shayne off the floor and the family rushed him to Piedmont Hospital. The attacker had barely missed his jugular. Several of his nerves and muscles had been severed. His face was disfigured. And he would be left incapable of normal facial expressions.
Kelsey also had been stabbed in the neck, though his injury wasn't as bad. He told police he didn't realize he'd been cut until he saw the blood.
He and other witnesses also said they recognized the smaller of the two attackers. He went by the nickname "Baby Bleu."
When police filled out the paperwork several hours later, they seemed fairly confident about the identities of the suspects. They summed up the night's events as the case "involving Bobby Brown's Family and Members of BMF."
Within hours, Atlanta Police ran a check on the license plate number the valet had jotted down. It came back as a 2002 Cadillac Escalade owned by a 62-year-old College Park man. The following day, police interviewed the man's son, a 6-foot-7, 345-pound former nightclub security guard named Cleveland David Hall.
Hall told police that, yes, he'd been at Justin's the night before. But he claimed he didn't have anything to do with the stabbings. He said he actually tried to break up a fight. When he saw the blood, he decided to bolt with Fabolous, Fabolous's manager and several of the rapper's friends.
"Do you know any of the people involved in the altercation?" police asked him.
"No," he answered.
"Was Fabulous [sic] or any of his companions involved in the altercation?"
"No, nobody in my vehicle was involved in the altercation."
"Are you involved or affiliated with any type of gang in the City of Atlanta or elsewhere?"
"No."
Police weren't buying it. Based on the fact that Hall drove the SUV that a witness identified as the getaway car — and that Shayne Brown identified a photo of Hall as one of his attackers — Hall was arrested and charged with aggravated assault and party to a crime.
But within a month, the case against Hall fell apart.
Despite the fact that Hall was believed to have whisked away the alleged attackers; despite the fact that the investigation, at a month old, was still in its infancy; and despite the fact that a grand jury already had indicted Hall, his charges were shelved at the request of the Fulton County District Attorney's Office. The reason? "Victims and witnesses in this case have been reluctant to come forward and cooperate with the State in its investigation of this case, therefore the State has insufficient evidence to proceed at this time."
Yet the case against Hall's co-defendant, "Baby Bleu" — the younger brother of BMF Entertainment rapper Bleu DaVinci — did remain open. And in addition to the DA's office, the feds were eyeing him, too.
The fallout from the Justin's incident appeared not to have fazed BMF in the months to come — that is, if there was any fallout.
At Young Jeezy's release party for his debut album, Let's Get It: Thug Motivation 101, which was held in July at Midtown club Vision, BMF members were spending money in a state of frenzy. BMF engaged in its trademark move of making it "rain" bills. Champagne was consumed at breakneck speed. And BMF flooded the stage to show Jeezy some love — and perhaps to stake a bit of claim to the rising star who'd been like family to them.
It would be one of the last hurrahs for BMF's upper echelon, at least for a while: Within three months, dozens of alleged BMF members would be locked up.
On Aug. 3, 2005, Marque "Baby Bleu" Dixson was arrested at a concert at Centennial Park. The aggravated assault charges stemming from the Justin's incident were bad enough, but it appeared that Baby Bleu might be in some other trouble, too. According to a document filed by the prosecution the following day, "This defendant is not recommended for release on bond because the defendant has an outstanding warrant issued by FBI."
Within a week, one of the alleged BMF members whose phone had been wiretapped — and who had named Meech as a major drug trafficker — was scheduled to go to trial. But on the day the trial was supposed to start, Omari McCree entered a guilty plea instead. He was the first person the state of Georgia successfully prosecuted for a BMF-related crime. To date, the only others are Omari's co-defendants, Jeffery Leahr and his girlfriend Courtney Williams.
Omari was sentenced to 15 years in prison, and his plea agreement included some interesting language: "Defendant will not be named/charged in subsequent RICO indictment." Former Fulton County Assistant District Attorney Rand Csehy, who prosecuted Omari and his co-defendants and headed the office's investigation into BMF, tells CL he had hoped to bring a RICO, or racketeering, case against Meech and the Black Mafia Family. But the feds would act first.
A law enforcement source speaking to CL on the condition of anonymity describes Csehy as an aggressive prosecutor who was trying to quicken the pace at which charges against BMF were moving. It wasn't easy, the source says. "Once there is a crime, witnesses are adamant about saying, 'Yes, this is what happened.' And then once those witnesses learn that BMF was behind it, they go south. And that's been a big problem in prosecuting cases, that lack of witness cooperation. They know of the previous things that they've been involved in."
Over the past three years, there have been six unresolved Atlanta-area killings linked in some way to BMF.
On Nov. 11, 2003, Wolf and his boyhood friend, Lamont "Riz" Girdy, were shot to death in Buckhead. Meech was charged with two counts of murder. But the only witness who linked Meech to the crime never materialized. Police said she was too scared to give her name.
Three years after the crime, neither Meech nor anyone else has been indicted in the double homicide.
Meech's attorney, Drew Findling, says the fact that the state can't produce the witness calls into question her actual existence at the club, let alone her credibility. "There was never a name, no evidence that there was anybody accompanying her to corroborate her presence there. The whole thing was just comical."
On July 25, 2004, Rashannibal "Prince" Drummond was shot to death in Midtown. Two law enforcement officials say Meech and other BMF members were at the scene, and a third says investigators were "definitely" looking at the homicide as being linked to BMF.
According to Findling, however, the claims of BMF's involvement are highly questionable. "I've never heard anything about my client having anything to do with that until you asked me that question," he says. "And I would imagine his involvement would have been something that would come to light."
No one has been arrested in Prince's death — though there is pending civil action. Prince's mother, Debbie Morgan, is suing the club where the killing occurred for failing to protect her son. The lawsuit does not name BMF or any alleged members.
On Sept. 5, 2004, Ulysses Hackett and his girlfriend, Misty Carter, were shot to death while lying in bed in her Atlanta apartment. At the time, Hackett was awaiting trial on charges that he and eight defendants — one of whom was Mayor Shirley Franklin's son-in-law at the time — were running cocaine for BMF. Police say Hackett was considering turning state's witness against them.
No one has been arrested in Hackett's and Carter's deaths, either.
And on May 10, 2005, the rapper Gucci Mane shot one of five alleged home invaders. Gucci was arrested — and later cleared — for killing his attacker. But none of the men who allegedly attacked Gucci have been arrested. Gucci's two defense attorneys claimed BMF was connected to the incident, and the DeKalb District Attorney's Office told CL the FBI was investigating those allegations.
But both Findling and two men close to the man Gucci killed have said it's all too easy blame the amorphous BMF crew for any of Atlanta's nightclub and hip-hop-related crimes. "I'm not going to sit and address BMF and the convenience of referencing it by defense attorneys," Findling says. "I don't really care about that."
While targeting BMF on allegations of violence proved challenging, there were other ways to try to take down the organization. As it turned out, going after BMF on federal drug charges would prove more fruitful.
On the afternoon of Oct. 20, 2005, U.S. Marshals descended on a million-dollar mansion in a Dallas suburb. In the garage, they found a 2004 Bentley GT. Inside the house, they discovered a small amount marijuana and ecstasy, and nearly $700,000 in jewelry. Locked in a vault, they unearthed a high-velocity "cop-killer" semi-automatic that could breach a bulletproof vest.
And in one of the bedrooms, they apprehended Demetrius "Big Meech" Flenory.
He did not put up a fight, nor did he say a word.
A week later, federal agents showed up at a home in the suburbs of St. Louis. Even from outside the house, they claimed, they could detect the smell of weed. They knocked on the door — and heard a bunch of people running through the house, yelling about the police being outside.
They busted in and immediately came face-to-face with Southwest T.
Once the Flenory brothers were behind bars, an 11-count, 25-defendant indictment that had been filed in federal court earlier that week was unsealed. The feds waited to reveal the charges because, "the United States is apprehensive that there is danger of harm to potential government witnesses if the defendants become aware of the indictment prior to arrest."
A half-dozen other defendants alleged to be high-ranking BMF operatives were hunted down that week (most of them in far-flung hideouts). And the case, which would later grow to 13 counts and 41 defendants, including BMF Entertainment Chief Operating Officer Chad "J-Bo" Brown, "is probably the highest-volume drug conspiracy in this district, ever," Assistant U.S. Attorney Dawn Ison has said.
The indictment, filed in the Flenorys' hometown of Detroit, charges the Flenory brothers under the rarely invoked "Continuing Criminal Enterprise" statute. A CCE case is similar to a racketeering, or RICO, one. Both are used to take down organized crime rings. The difference is that a CCE charge limits the scope of the allegations to drug trafficking. RICO on the other hand, encompasses a wide range of organized, criminal activity.
The indictment doesn't contain any allegations of violence on BMF's part. But evidence in the case paints BMF as an expansive cocaine ring that creatively laundered at least $270 million in drug proceeds in 15 years. It describes Meech's record label, BMF Entertainment, as being financed by the cocaine trade. And it suggests that he ran an illegal enterprise that fused an organized-crime network with a company that purveyed hip-hop hype.

The feds claim to have rounded up a minimum of 10 witnesses who can testify about Meech's involvement in the drug trade. "One witness comes to mind who says that he or she distributed multiple kilograms of cocaine for Demetrius Flenory," DEA Agent Bob Bell testified at Meech's January 2006 bond hearing. "And there's another witness who says that he or she witnessed cocaine being handed back and forth between Demetrius Flenory and others."
Later in the hearing, however, Meech's attorney Findling pointed out that there were several holes in the case against his client, including the fact that none of the witnesses who might testify against Meech had been named.
"The evidence at most establishes that the Defendant hung around members of the organization and benefited from their profits by living in fancy houses and riding in fancy vehicles," Findling said. "The alleged witnesses who were said to have seen the Defendant engage in illegal drug transactions have not been produced."
Findling said the feds could not cite a specific instance in which Meech was involved in a cocaine transaction. When it came time for federal Magistrate Judge Steven Whalen to rule on whether Meech should receive bond, it appeared that Findling's argument was persuasive.
"As far as linking any specific dangerous behavior or certainly threatening of witnesses to Mr. Flenory, I don't see it," the judge said. "Really in a lot of ways Mr. Flenory is his own worst enemy — the magazine articles, the billboards, the big mouth, the lavish lifestyle."
A few moments later, Whalen summed up the case in language evocative of Findling's:
"There is a lot of evidence that he's sort of around this organization," the judge said of Meech. "His brother certainly is portrayed as a leader of this organization. And the defendant is a guy who I think is a beneficiary of the profits of this organization.
"But as far as what he actually did, that remains pretty ambiguous to me. And again, although there's probable cause, I don't think it's necessarily overwhelming evidence based on what I've heard today. And that's all I have to rule on."
Meech was granted a $100,000 bond with the condition he remain under house arrest in Detroit, in the custody of his mother. The U.S. Attorney's Office quickly — and successfully — appealed Whalen's decision.
But the issues the judge raised haven't been settled. Most significantly, witnesses still haven't been named. And it's unclear when or if their names will become known. More than a year after Meech and Southwest T were arrested, a trial date in the case has yet to be set.
But if Findling's statements from the January 2006 hearing are any indication, a defense will be raised that the evidence in the case points only to the myth of Big Meech, not his culpability.
At the hearing, Findling described some of the reasons why he believes the feds were drawn to Meech. And his description sounds a lot like those offered by friends and actual members of the Black Mafia Family.
"It is just the aura of Demetrius Flenory," he said. "It is the aura of homes, it is the aura of cars, the aura of money.
"The aura of rap."
On a bright summer day in 2006, Bleu DaVinci steered his Dodge Magnum through a Southern California neighborhood, bringing the cameraman in the passenger seat up to speed on the goings-on within BMF Entertainment.
With Meech locked up, Bleu had taken over as CEO of the company that had once put all of its focus behind him. And after the feds came down on BMF, another unexpected event would push back Bleu's sophomore release, The World Is BMF's, Vol. 2.
In the early morning of March 9, 2006, Bleu's brother, Baby Bleu, who was out on bond for the Justin's stabbings, got into a fight with his ex-girlfriend at Buckhead club the Living Room. The fight quickly moved to a nearby parking lot. After it escalated, a friend of his ex-girlfriend shot Baby Bleu dead.
"After my little brother passed away," Bleu said, "my whole campaign for my album slowed down."
Despite the copious resources that were sunk into the video for Bleu's single, "Still Here," and into the advancement of his career, sales of his debut, The World Is BMF's, Vol. 1, were far from impressive. And Vol. 2 only did marginally better.
The two other Atlanta rappers commonly associated with the Black Mafia Family, though for different reasons, would see bigger payoffs. It was as if the success Meech wanted Bleu to enjoy was diverted — in part to Young Jeezy, who had split from the BMF camp. And in a perverse twist, the BMF connection also was credited with boosting the career of Gucci Mane.
On May 24, 2005, Gucci posted bond on charges that he shot one of his attackers in the home invasion that allegedly had ties to BMF. Gucci's release from the DeKalb County jail happened to coincide with the release of his first album, Trap House. And the publicity from his alleged problems with both Jeezy and BMF gave his record some hype. That week, his single "Icy" debuted at a respectable No. 24 on Billboard's rap charts.
In October 2006, when he dropped his follow-up album (the aptly titled Hard to Kill), Gucci improved upon his debut performance. And in the song "Everybody Know Me," he alludes to his troublesome path to success:
"Whoever said getting cash was easy?"
"I got beef with BMF and I got problems with Jeezy."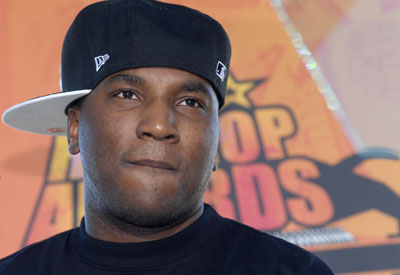 As for Jeezy, his 2005 record, Let's Get It: Thug Motivation 101, catapulted him to the uppermost ranks of hip-hop fame. The album debuted at No. 2 on the Billboard charts. And the press lavished him with praise. As the New York Times fawned, "Young Jeezy's sluggish rasp evokes both a ruthlessness no one can touch and a weariness no one can cure."

Jeezy's second album, The Inspiration: Thug Motivation 102, dropped on Dec. 12 to a mixed reception. But he's still a huge star. And though Jeezy is said to be estranged from the BMF camp, he contributed a verse to the recent remix of Rick Ross' "Hustlin'" that pays homage to one source of his "inspiration."
"I know Big Meech, the real Big Meech,
"It's over for you clowns, soon as my nigga hit them streets."
Whether Meech will see the streets again remains an open question: If convicted, he could face life in prison. Yet the feds' efforts to break up the Black Mafia Family have quelled the alleged criminal enterprise only to a point.
"They're not dismantled," says a law enforcement source, who estimates that BMF's Atlanta members still number in the hundreds. "There's still action, still activity even in the Atlanta area. They're just not as flamboyant as they once were."
Message-board chatter and online comments, including responses to the first two parts of this series, testify to the staying power of the BMF myth.
"Meech proved himself to be a credible guy to those in the industry as well as in the streets, which is why you will NEVER hear anyone speak ill of his name," one man posted on a SOHH.com message board. "The man was genius at diplomacy, and his ability to network amongst various factions is unparalleled."
As Meech himself says — in a letter written in a St. Clair County, Mich., jail cell and posted on his MySpace page — the game is far from over.
"As you can see they can lock up my body, but not my mind! The world is still BMF's. I'm still focused on my 'vision,' making my challenges temporary but my 'vision' permanent."
Regardless of how the federal trial shakes out, Meech will keep on commanding respect — a respect that's unfathomable to some. His hustle, however right or wrong, will still be worshiped. And he will continue to be known as a man who came from little and wound up, for a time at least, with everything.