Residents to AFCRA, developers: Turner Field project must benefit surrounding communities
Turner Field Redevelopment has residents asking for inclusion.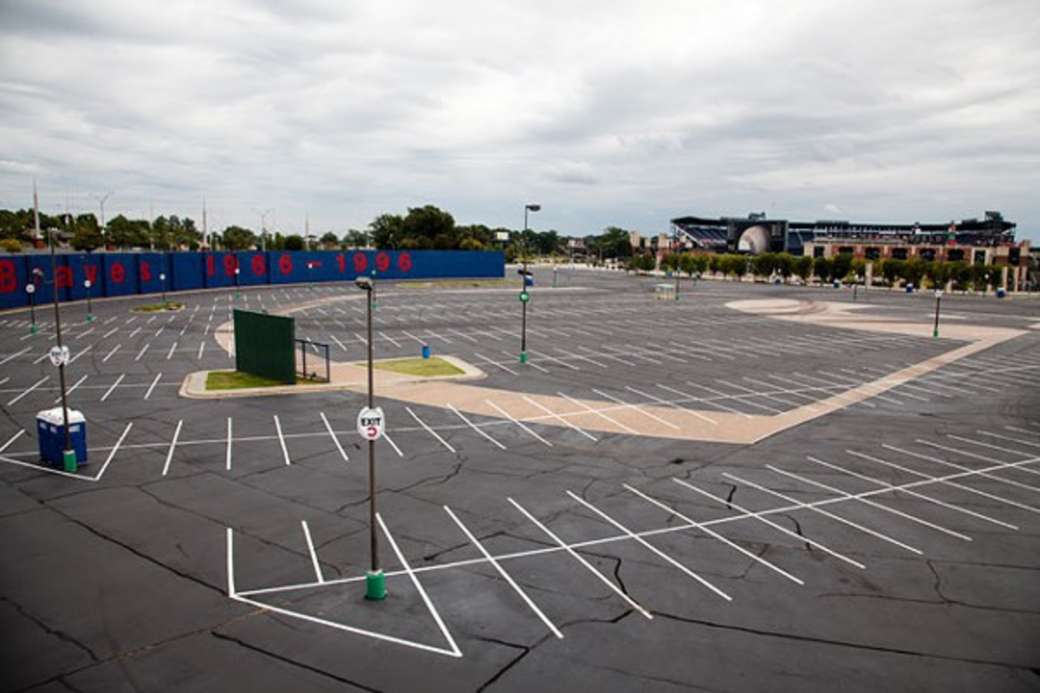 Ah, Turner Field. It's a sea of parking lots, a textbook example of poor land use, and a destination for thousands of people during, well, baseball season. <o:p> Enter Georgia State University and Atlanta-based developer Carter, who won the bid for the 77-acre property last December, with plans to redevelop as soon as the Braves say farewell to the city. The joint venture wants to build student housing and potentially turn the baseball stadium into a football stadium, among other plans.
But the residents who call its surrounding neighborhoods home want to be sure whatever takes Turner Field's place will benefit the community. "I'm here because I've seen the effects of decades of development projects that have sold high expectations, extensive economic development, and reinvestment," said Mechanicsville resident and Turner Field Community Benefits Coalition member Jason Dozier yesterday at the group's press conference. "Yet they delivered no more than false promises, the results of which have negatively impacted our community for decades." The coalition, which includes Summerhill, Mechanicsville, Peoplestown, and Pittsburgh, is urging the Atlanta Fulton County Recreation Authority, the entity that controls Turner Field, and the developers to agree to a binding agreement calling for inclusive planning, transparent development and community benefits. In other words, they want Turner Field's redevelopment to benefit the surrounding communities, not just Georgia State.
Peoplestown resident and coalition member Alison Johnson has lived in the area for 40 years, and one of the things she has noticed creeping into her community is the big "G word:" gentrification.
"We've seen a lot of people be displaced out of our neighborhood, whether it's due to poor infrastructure or they've been priced out of their homes," Johnson said. The coalition wants a focus on the needs of long-time residents, too, so they can continue to afford living in the Turner Field area.<o:p> Johnson said the coalition asks the developer to include housing for all income levels, which can be achieved by providing affordable housing and housing assistance programs for long-term residents. One of their primary goals is to protect long-term residents' stake in the redevelopment.
Also crucial to the success of the development's integration into the community is creating jobs for residents, Dozier said. They also want to see better infrastructure, walkable mixed-use development, much-needed greenspace, community safety, educational programs and opportunities for all ages, neighborhood amenities, energy and water efficiency, and the creation of an oversight committee the will set short and long-term goals for the redevelopment. "We're one voice declaring that we're a community, not a commodity," Dozier said. "I'm hopeful that when a sale contract is signed between the AFCRA and the developer, that those parties recognize that voice."
More By This Writer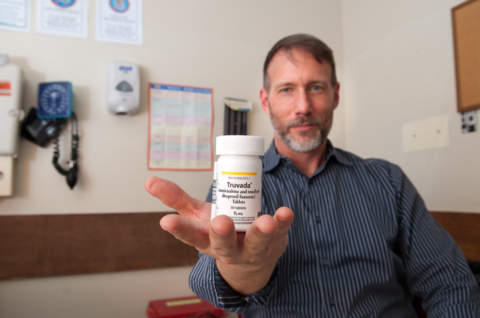 Thursday March 3, 2016 04:00 am EST
Downtown location one of first in South launched to combat new HIV cases |
more...
Tuesday February 16, 2016 01:25 pm EST
Giant Grocery closing is a loss to the neighborhood. |
more...
Thursday January 28, 2016 09:39 am EST
Old Fourth Ward urban farm on the move. |
more...
Search for more by Samantha Reardon