Opinion - Keisha Lance Bottoms' double-duty debacle
Bottoms should step down from either Council or AFCRA for the good of the city.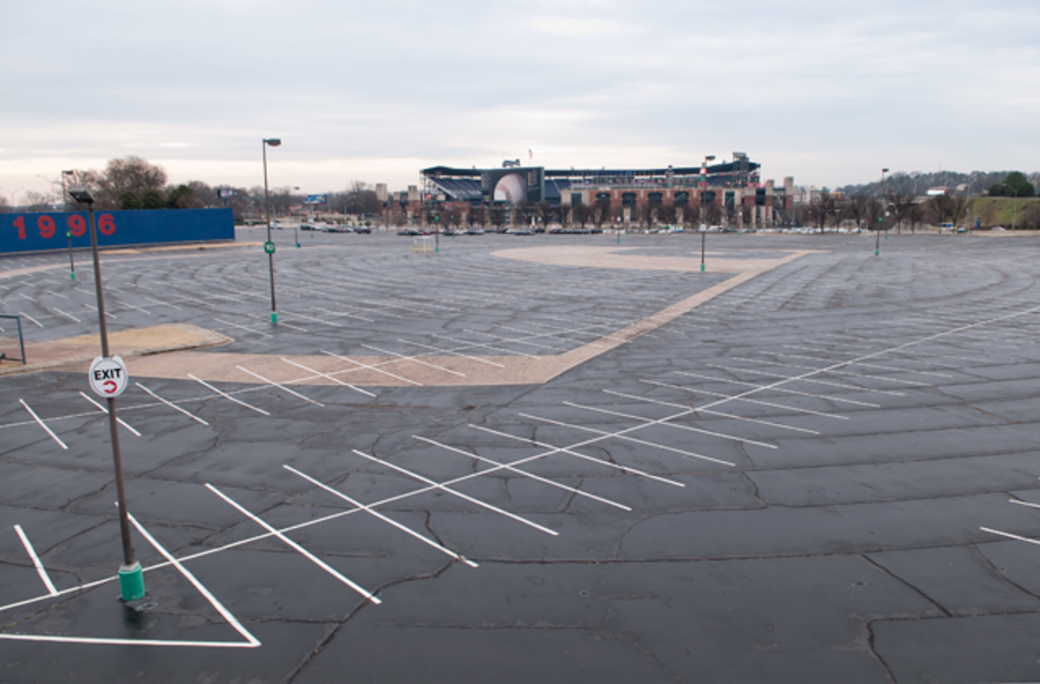 On the evening of May 6, Keisha Lance Bottoms met some of her constituents at the Andrew & Walter Young Family YMCA. The second-term Atlanta City Councilmember, who represents much of southwest Atlanta, updated approximately four-dozen people about the city's budget, her new "Invest in Southwest" economic development task force, and other issues. The update was remarkable, not because of what she had to say, but because it was her first appearance at a Neighborhood Planning Unit-R meeting in a more than year.
"I'm sorry, but for those of us who aren't familiar, what's your name?" one resident asked.
Bottoms also informed her constituents that she would soon become the next executive director of the Atlanta Fulton County Recreation Authority. Starting on June 1, Bottoms will head the state-created agency responsible for overseeing properties including Turner Field, Philips Arena, Zoo Atlanta, and several smaller sites. She glossed over some details about her hiring: the cries of cronyism, potential conflicts of interest, and her lack of qualifications.
Bottoms has said that her decision to hold both positions is above board and points to a city ethics opinion saying as much. But while it's technically legal, that doesn't mean it's right. Bottoms' insistence on pulling double-duty not only denies full representation to southwest Atlanta residents, it undermines the city's best interests. Bottoms should pick one gig and resign from the other.
Bottoms is set to become one of the highest-paid public officials in the state. She'll make a total of $195,300 for her "part-time" Council work and "full-time" AFCRA position. Bottoms is an experienced lawyer and former magistrate judge and has plenty of experience inside courtrooms. But she lacks the professional background needed to most effectively lead AFCRA.
The AFCRA Board, which is comprised of six appointees from the mayor and three appointees from the Fulton County Commission, held an emergency meeting on April 14 with only five members present. They unanimously voted on two items: current Executive Director Violet Ricks would step down, and Bottoms would take her place. No job ads had been placed for the public position with a six-figure salary. No applications had been accepted. No interviews had been conducted. Fulton County Chairman John Eaves blasted the surprise decision over how it "smacks of cronyism" by giving a cushy gig to one of Mayor Kasim Reed's strongest allies.
Prior to the surprise hiring announcement, Bottoms asked the city's ethics officer for a formal opinion to determine if a conflict of interest existed by holding both positions. Atlanta Ethics Officer Nina Hickson found no apparent problems as long as Bottoms recused herself from AFCRA-related votes on Council. Hickson's ruling did not look at potential "appearances of impropriety" from AFCRA's perspective, however. Nevertheless, Bottoms claims that she's in the clear.
But Eaves noted that a real-life precedent was set 18 years ago. During the height of former Mayor Bill Campbell's corruption-tinged administration, then-Councilwoman Davetta Johnson Mitchell was in Bottoms' exact same position. She resigned from Council to take the AFCRA gig. If Bottoms needs a more recent example, look no further than last week, when Interim DeKalb County CEO Lee May resigned from his commission seat following calls from his constituents in southeast DeKalb to let them have full representation.
In the coming years, the sleepy agency will become more active than it's been in more than a decade. AFCRA will play a pivotal role in the city's biggest development deal at Turner Field. The nearly 80-acre site, which has at least one interested developer, will likely be sold in the near future with the Atlanta Braves leaving for Cobb County in 2017. How the stadium and its sprawling parking lots are redeveloped will determine whether southeast Atlanta neighborhoods can fully reverse the stadium effect.
With new Atlanta Hawks ownership being finalized, AFCRA's executive director could have to make important decisions regarding cash spent on upgrades at Philips Arena. Let's not forget about the forthcoming expansion of Zoo Atlanta, the uncertain future of FanPlex, and other properties. The right person — an expert in planning, development, and negotiations — needs to be chosen for this position. The right person would hold up in a formal hiring process. The right person wouldn't get the gig simply because they were a frequent supporter of Reed's initiatives on Council. (Reed's office did not respond when asked multiple times after the announcement what role he played in Bottoms' hiring.)
Bottoms recently rationalized her dual role by telling residents they "won't feel the impact" of her new gig on her elected duties. However, they've grown accustomed to the effects of an ineffective legislator who has rarely attended neighborhood meetings and has passed a small number of meaningful pieces of legislation. Now the residents who voted for Bottoms to fight for their needs won't have their full interests represented when votes regarding Atlanta's biggest development deal come before Council. In accepting the AFCRA role to further her political ambitions, Bottoms ultimately compromises her ability to serve the public if she keeps both positions.