Opinion - Pimping probation
The gross injustice of Georgia's private probation system
Rita Luse is a 62-year-old grandmother from Cleveland, Georgia. She pleaded guilty to driving while unlicensed in March 2014 and was fined $500. Because she could not afford the fine, she was put on probation for 12 months with a private company, Sentinel Offender Services LLC.
She reported monthly to a probation officer, paid supervision fees, and took $15 drug tests at her own expense. One month she came up short on a payment and asked for more time to pay. Threatened with arrest, Luse raced across town to borrow money from her family, fearful that she would be jailed if she did not deliver $140 to the probation office that day.
In too many places, we have lost sight of probation's purpose. Probation has become untethered from its traditional role as community supervision for people who pose a threat to public safety. Luse is no such threat. Probation is meant to be an alternative to incarceration. It is meant to provide courts with options for sanctions. But for people such as Luse, it has been used instead as a means to collect money. Penalizing a person with a fine is perfectly legitimate, granted they have the ability to pay it. But using a private company with a financial incentive to stay in business and the power of the courts to squeeze money from the most vulnerable people is not a legitimate pursuit of justice.
Luse's experience is common in Georgia and in many other places in this country. The Southern Center for Human Rights has documented dozens of such cases across Georgia. In 2007, Marietta Connor borrowed ingredients to bake and sell apple pies to raise money to pay her monthly supervision fee. She was placed on 12 months of probation because she could not afford to pay her $140 traffic ticket in court. In 2015, Vera Cheeks was cited for failing to stop at a traffic light. When she was sentenced to probation to pay off the fine, the probation officer detained her in the courthouse and threatened to hold her in jail if she didn't come up with a $50 down payment on her fine. Her fiancé pawned her engagement ring to free her.
It has become acceptable to use our nation's traffic courts primarily for revenue generation. It has become culturally permissible to farm out municipal fine collection to private companies that make huge profits providing "supervision" to many people who do not need to be on probation at all.
People who come before the traffic courts in Georgia are often made to pay exorbitant fines, fees, surcharges, and costs when placed on probation. On top of a court fine as a sanction, they owe money for the police officers' retirement fund, the clerks' retirement fund, the crime victims' emergency fund, and the jail law library fund. Luse's $500 fine became $755.75 with court costs and surcharges. Then there are probation supervision fees, fees for drug tests, administrative fees, probation start-up fees, photo fees, convenience fees, and electronic monitoring fees. These fees keep the private probation companies in business. Add them up and it's not long before a person's monetary obligation is totally out of proportion to the severity of her offense. For Luse, after supervision fees, crime victim's fund surcharge, and drug test fees, the $500 fine became $1,343.75. A person of means facing the same charge would have paid the fine and walked out of court debt free.
Georgia leads the nation in placing people on probation, in part because of its booming private probation industry. Misdemeanor probation was transferred from the State of Georgia to individual counties in 2000 and the Georgia legislature approved privatizing probation services soon after. There are 31 private probation companies in the state that provide probation to about 640 courts in as many as 300,000 cases, according to the Department of Community Supervision. The largest, Sentinel, collected $3.34 million just in supervision fees in the last six months of 2015. About 80 percent of people on probation in Georgia are supervised by private companies. These companies have a financial incentive to have as many people on probation as they can for as long as possible. Because courts do not pay private probation companies for their services, these companies make their money from the monthly supervision fees charged to people on probation, and other fees, such as those for drug tests. After a federal judge issued a consent order, Sentinel agreed to stop drug testing and charging people on probation when there isn't an order from a court to do so.
But there are other ways for the companies to increase profits. Sentinel, the same company that supervised Rita Luse, recently used a "March Madness" bonus program to encourage its employees to meet collection goals. The program offered cash bonuses and a beach vacation to employees who collected the most money.
In recent years, there have been court battles about the overreach of private probation. In 2014 the Georgia Supreme Court found the private probation statute constitutional but ruled that tolling (or extending) probation sentences was not permissible. The private probation industry has fought to increase fees, acquire some felony probation, and it even managed to get legislation passed that would have shielded the industry from the Georgia Open Records Act, but Gov. Nathan Deal vetoed this bill, saying he preferred more transparency regarding private probation services. Deal made private probation a large part of his criminal justice reform bill, House Bill 310, in 2015 when he provided for alternatives to incarceration for failure to pay probation costs, capped the amount of supervision fees to be paid in "pay only" cases, and created the Department of Community Supervision to provide oversight and due process to people on probation.
Yet, too many people in Georgia remain on private probation unnecessarily. We have reached a point in our system of justice at which it has become acceptable to make a senior citizen urinate in a cup under the watchful eye of a private probation officer and to threaten her with jail for nonpayment, all for driving without a license. While Deal has pledged to look at the use of probation in his final legislative session, the single largest step to ending modern-day debtor's prisons would be to decriminalize Georgia's minor traffic offenses.
Sarah Geraghty is Managing Attorney for the Impact Litigation Unit at the Southern Center for Human Rights.
More By This Writer
Friday December 13, 2019 11:02 am EST
Dr. Rasean Hodges is not your average, local Georgia medical doctor. Dr. Hodges openly supports medical cannabis and is currently recommending weed to patients in Georgia. Listen as he explains how he's recommending the drug, even though it's still technically illegal to produce marijuana in GA, and why, on this week's episode of Friends in High Places. The third voice chiming in is CL's... |
more...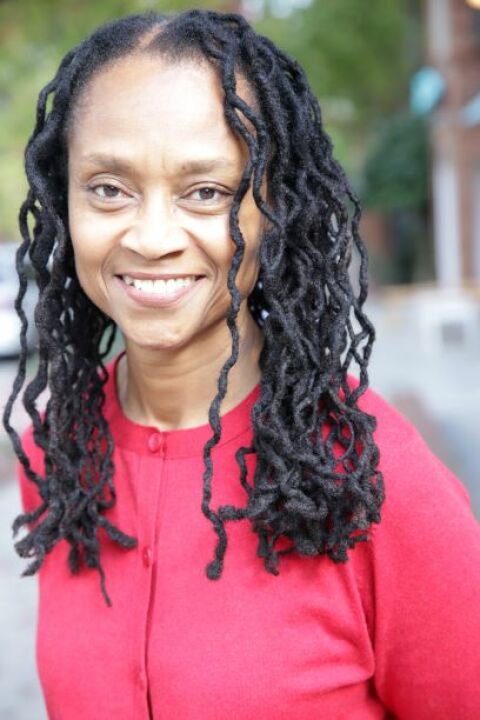 Wednesday December 4, 2019 11:45 am EST
Dr. Felecia Dawson is a Cannabis Advocate, Educator, Consultant, Holistic Gynecology/Functional Medicine. She noticed a gap in her med school education when it came to cannabis. In 2016, she left her private medical practice to pursue a full-time professional relationship with cannabis. Listen as she describes her current day job, and how she's helping to educate, counsel and spread the good... |
more...
Wednesday December 4, 2019 10:23 am EST
The music, arts, and healing festival's co-founders Anthony Prince and Jennifer Edouard talk about the virtues of bridging artistic communities |
more...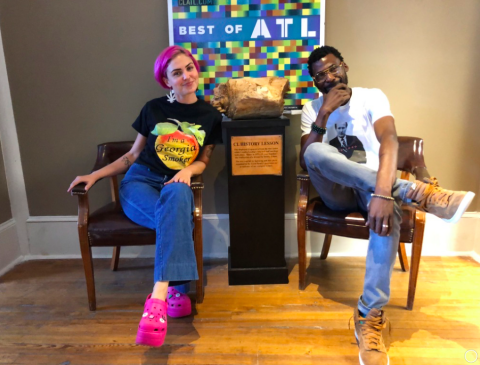 Monday October 28, 2019 10:23 am EDT


Podcaster Mehka King has recorded more than 200 episodes of his podcast series "Cash Color Cannabis." On this episode of "Friends in High Places," King takes the other side of the mic and discusses the start of his show and how it's grown to include several cannabis activists and hip hop recording stars. You can listen and watch "Cash Color Cannabis" on Live Hip Hop Daily, with a live...
|
more...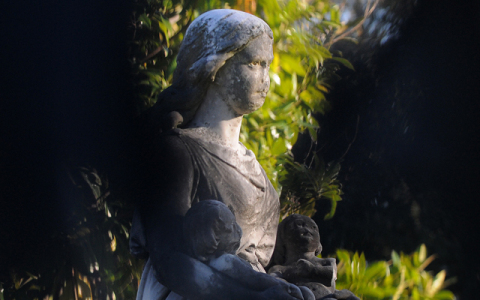 Monday October 21, 2019 03:26 pm EDT
Explore the history and mystery of these cultural landmark cemeteries. |
more...
Search for more by