The return of Georgia Democrats?
Becoming a political force requires a return to the party's roots
To many political observers, this year's general election will signal the start of Georgia's political realignment. After 12 years in political purgatory, the state's Democratic Party could start down the road to once again becoming the majority party. If it happens, it'd be a landmark shift in political power.
In the early 90s, the Republicans, then the minority party, started gaining seats in the General Assembly and several statewide and congressional offices. Changing demographics, combined with disorder in the state's Democratic Party, allowed for the GOP's rise, more so than political philosophy. The Democrats held on to the Senate seat held by Sam Nunn in 1996 and weathered the storm of the 1998 election by electing a strong ticket led by Roy Barnes.
That period would prove to be the last of the good times for Democrats. Four years later, the party went from being the last in charge of a great Southern state to being on the losing end of many statewide races. A Republican won the governor's mansion for the first time since Reconstruction. In the years that followed, Democrats lost the state Senate and the state House of Representatives. In 2006, their gubernatorial candidate won less than 40 percent of the statewide vote.
State lawmakers switching parties played a large role in this political realignment. But in truth, the state had reached political parity by the mid-1990s. More than 4 million people had moved to Georgia in the previous 30 years, bringing their voting habits with them — and a good many were Republican. Georgia Democrats managed to buck national trends, though state voters consistently threw their support behind the Republican presidential nominee. Other Southern states had already moved from majority Democrat to majority Republican. Why not Georgia?
In short, Georgia Democrats stuck with a simple message: keep government out of citizens' pocketbooks, bedrooms, and the classroom; maintain tax levels or reduce them; and look after the interests of business and promote metro Atlanta. In short, be fiscally conservative and socially moderate.
Southern Democrats successfully espoused this philosophy in the last 40 years of the 20th century. At the same time, they were moving forward on social issues, atoning for past sins, such as Jim Crow laws. This strategy — later used by Bill Clinton with much success — was not part of "mainstream" northern Democrats' game plan, but it worked. The Georgia GOP had neither room to the right on most issues nor allies in the business community, which always caters to the party in power.
Georgia Democrats were never the business communities' bosom buddies but also never became the lapdogs of traditional progressive special interests, either. As the state moved into the 21st century, however, and Democrats were no longer the majority, that philosophy changed. Democrats lost sight of what had gotten them — and kept them — in power. They tried to be all things to all groups and, in the end, made many groups mad and satisfied hardly any. For icing on the cake, they allowed the GOP to set the agenda.
Even the Republicans viewed their 2002 victory as an upset. Then came GOP victory after victory in subsequent elections — plus a misguided strategy in 2006 that ignored the grass roots and instead banked on TV advertising.
In 2010 the Democrats again nominated Roy Barnes. They desperately needed, however, to find people who could run as Democrats according to the success formula of the later part of the 20th century. They also needed to hold the Republicans accountable for their actions, raise money, and develop an agenda that resonates with all Georgia voters — issues that speak to moderate Democrats and Republicans. Finally, they needed to remember who built modern Georgia, to be proud of it, and tell voters. Too many citizens have no idea where we came from as a state and who got us here. It is a proud record and one that needs to be told over and over.
Georgia Democrats believed government should stay out of voters' personal lives. They stayed away from Washington politics and political extremes, looked after their supporters, and took care of the business community. They believed that government should guarantee liberty — not just freedom from an oppressive government but also freedom of opportunity — that government has an obligation to supply what is necessary for people's safety, convenience, and prosperity. They needed to mix the old and new and offer ideas. Alas, they did not in 2010.
Now, it appears that the Democrats have learned from history. Jason Carter and Michelle Nunn are following the game plan that worked decades earlier. But will it work now? If not, that tells us all we need to know about the foreseeable future. If so, then there may well be a coming realignment — for a third time in our history.
History can be a great teacher. The old guard did a lot of good; yes, its members made mistakes, but their approach was solid and their results are the best we have. Let's see if the voters agree.
Steve Anthony is a political science lecturer at Georgia State University and former political consultant. He worked for 18 years for longtime Democratic House Speaker Tom Murphy and was appointed to serve as the director of the Democratic Party of Georgia by Gov. Zell Miller from 1995 to 1998.
More By This Writer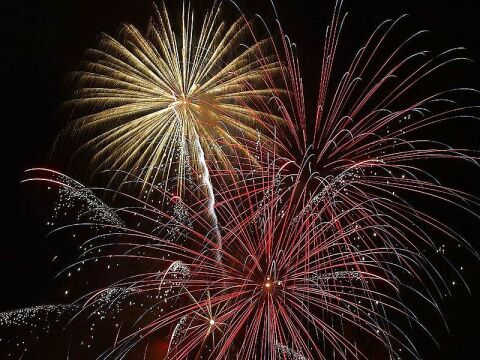 Thursday December 31, 2020 12:00 am EST
Browse New Year's Eve events as well as recommendations for the hottest parties and celebrations. CL's critics & readers weigh in on the definitive guide to New Year's Eve in Atlanta. |
more...
Friday December 25, 2020 12:00 am EST
Browse Christmas events as well as recommendations for the hottest parties and markets. CL's critics & readers weigh in on the definitive guide to Christmas in Atlanta. |
more...
Thursday November 26, 2020 12:00 am EST
Peruse Thanksgiving events as well as recommendations for the best places to eat on turkey day. CL's critics & readers weigh in on the definitive guide to Thanksgiving in Atlanta. |
more...
Saturday October 17, 2020 12:00 am EDT
Browse a comprehensive guide to one of the biggest Halloween celebrations in the country. Check out information pertianing to the Little 5 Points Halloween Festival and Parade. |
more...
Friday October 16, 2020 12:00 am EDT
Browse the schedule Taste of Atlanta as well as recommendations. CL's critics & readers weigh in on the definitive guide to the event. |
more...
Search for more by CL staff