Brent Cobb comes home
Georgia native's new album is a love letter to small towns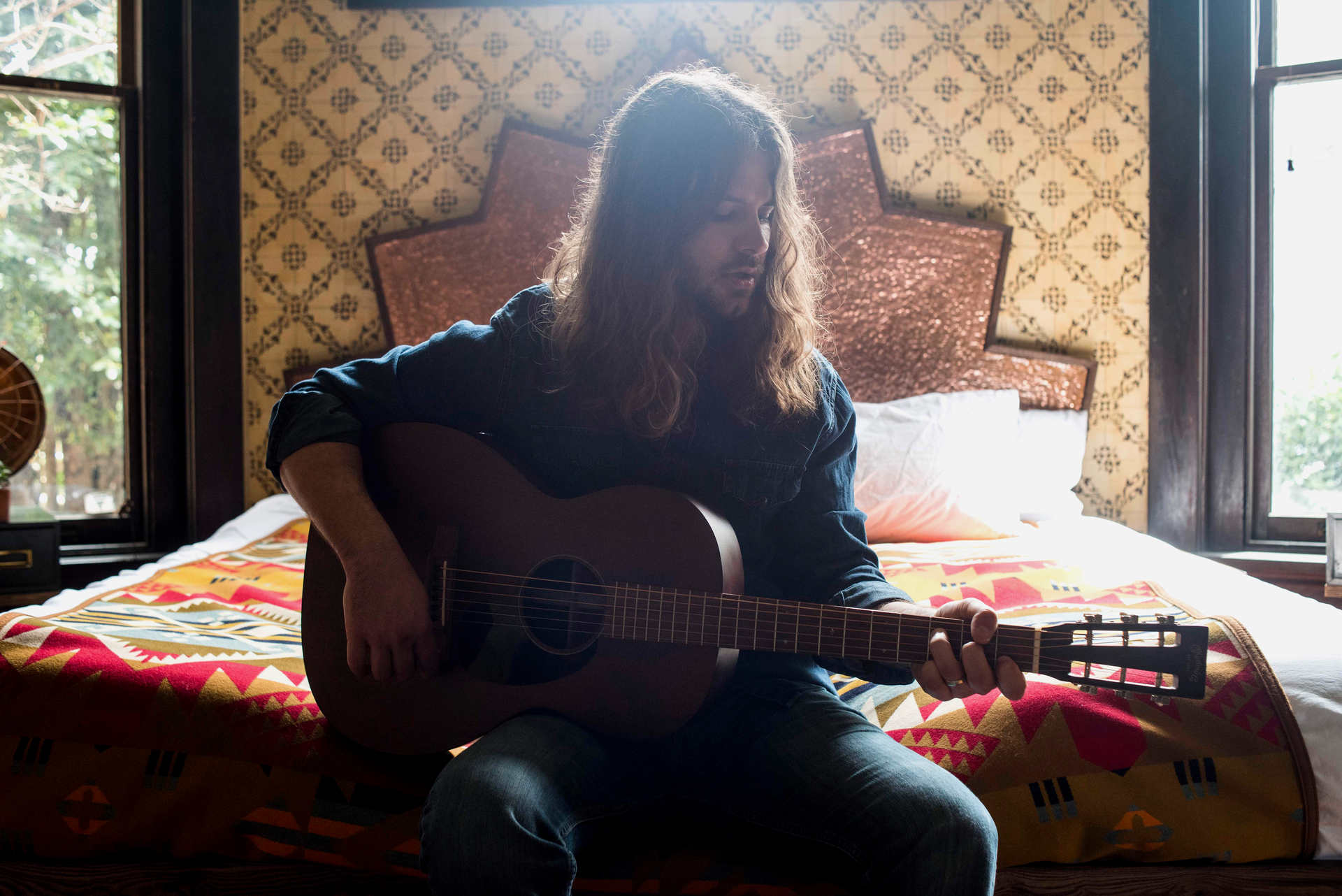 Brent Cobb's 2016 album Shine On Rainy Day is a cornucopia of references that resonate with small-town Georgia. Clean water and Old Glory. County school buses and Sunday suppers. Loblollies and the smell of honeysuckle. And that's just one song, a beautiful paean to rural America called "South of Atlanta.?۝
Cobb knows what he writes about. He's originally from Ellaville, Georgia, kinda sorta between Columbus and Macon, and he recently moved his family back to Georgia after several years working as a songwriter on Music Row in Nashville. So sprinkling his songs with those kinds of details comes naturally. "When my heart is in a song that I'm writing, I get really excited and fired up and inspired," Cobb says with a thick Southern accent. "Usually when I'm that way, little natural things will just happen.?۝
Cobb is the latest success story out of Nashville to turn a behind-the-scenes songwriting job into a solo artist career. Like Brandy Clark and Chris Stapleton, Cobb spent years on Music Row penning hits for country's biggest stars, including Luke Bryan ("Tailgate Blues"), Kenny Chesney ("Don't It") and Miranda Lambert ("Old Shit"), and stockpiling songs for his own use someday. But opportunities to record those songs were few and far between. In 2006, Cobb made an album with his cousin Dave Cobb, then a little-known producer (more on that later). Then, he recorded a self-titled EP in 2012 that cemented his desire to return to the studio, but only with Dave at his side.
"I was just disgusted with the way my EP sounded, and it wasn't what I'd been wanting to make anyway," he says. "I remember storming out of the mixing session that day and just telling everybody I didn't want to put (it) out and it's not how I want to sound.?۝
Cobb eventually released the EP, but when it came time to record his second full-length, he made sure to team up with Dave, now the King Midas of Nashville after producing albums by Stapleton, Jason Isbell, Sturgill Simpson and Lori McKenna over the past few years. For the two cousins, working together "felt like coming home," says Brent. "Dave just works so freely and it's so inspiring.?۝
Shine On Rainy Day is a study in expert song craft. Exquisitely gentle and melodic, the album puts Cobb closer to Americana than true country music, though "country-isms," as Cobb calls them, shine through over and over. "Diggin' Holes" is a traditionally twangy tune that conflates hard labor and love. "Country Bound" has a warm ???70s vibe that jives well with its easygoing pop chorus. And the title track is so stark and intimate, it feels like Cobb is sitting in your living room and singing about the buoyancy of love from about six feet away.
He describes his career as a "slow burn" but says Shine "definitely added a little gas to it."
Finally getting to make a "Georgia album" with his musical soulmate didn't hurt, either. "I think it was cool the way that it all worked out in the long run," he says.
Brent Cobb plays Terminal West on Sun., June 25. With Bonnie Bishop. $12-$20. 8 p.m. 887 W. Marietta St. N.W., Studio C. 404-876-5566. www.terminalwestatl.com.