JORTSFEST returns
DIY music and arts festival launches Kickstarter for support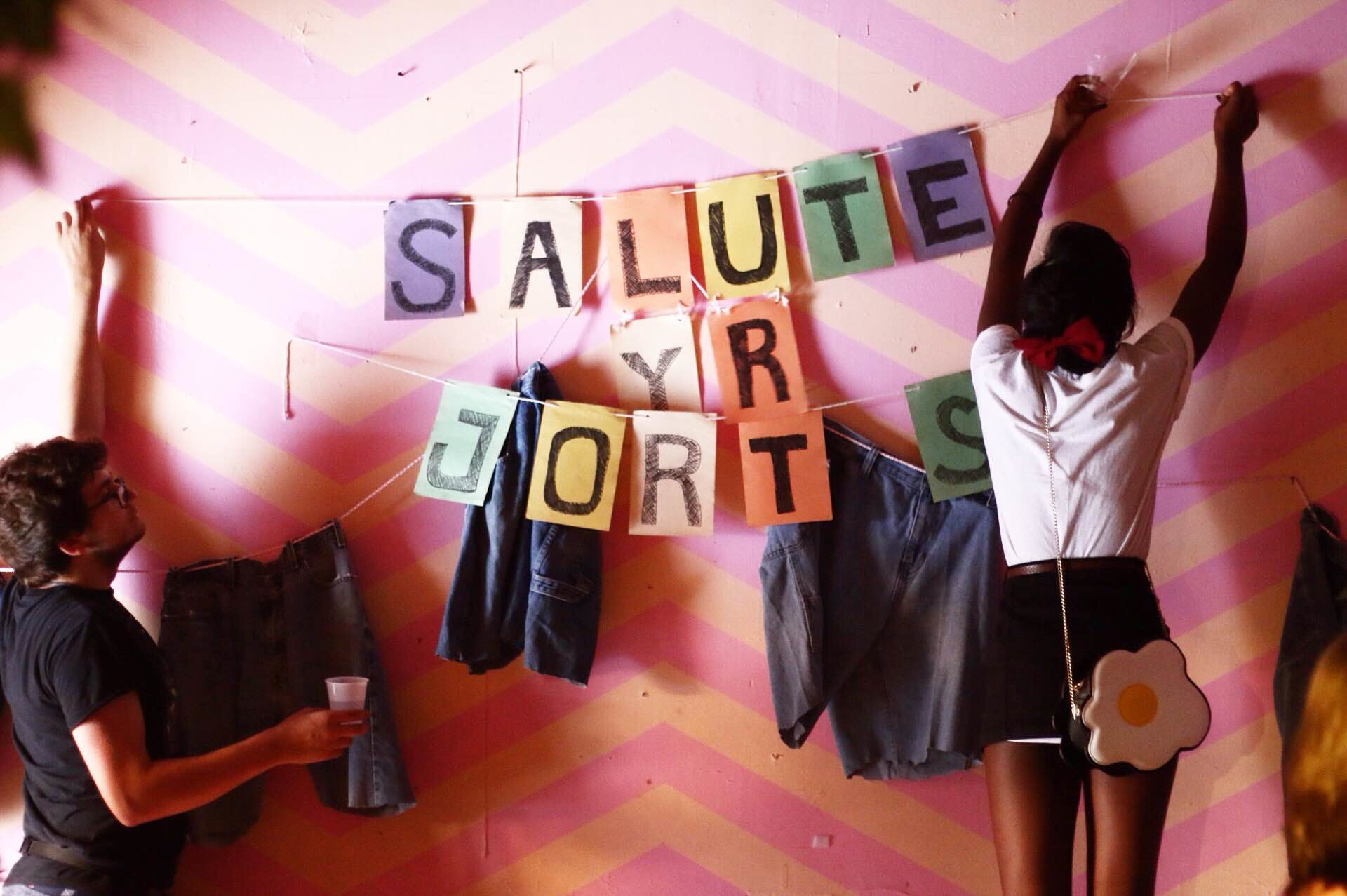 Atlanta's annual DIY music and arts festival JORTSFEST returns for its fifth year on Sat., Aug. 26 to bring a multitude of music scenes together to bid farewell to summer by celebrating everyone's favorite piece of summer attire: jorts.
Since its inception in 2013, JORTSFEST has upheld its motto of being "always free, always all ages, always accessible," by taking direct action to promote and support the establishment of low cost, all ages, physically accessible performance spaces in Atlanta. JORTSFEST even raised enough money through contributions to a crowdfunding campaign to fund the festival and purchase a portable ramp that allows patrons and performers with disabilities to access previously inaccessible performance spaces. That ramp is available to arts and music events free of charge via the JORTSFEST website.
JORTSFEST will announce this year's lineup in the coming weeks, but is now seeking support to raise $3,000 to cover venue production costs, paying performers and covering fees associated with incorporating as a 501(c)3 non-profit organization. Through its incorporation as a formal non-profit, JORTSFEST will apply for grants, accept tax deductible donations and generate more funds to build intentionally inclusive arts and music communities.
A Kickstarter campaign to raise these funds was launched on Fri., June 23 and will run for 30 days. JORTSFEST organizers, Carter Sutherland and Maria Sotnikova, can be reached at jortsfest@gmail.com