JORTSFEST reveals final lineup for 2017
Nana Grizol, Loner, Chelsea Shag and more to play the local DIY music and arts gathering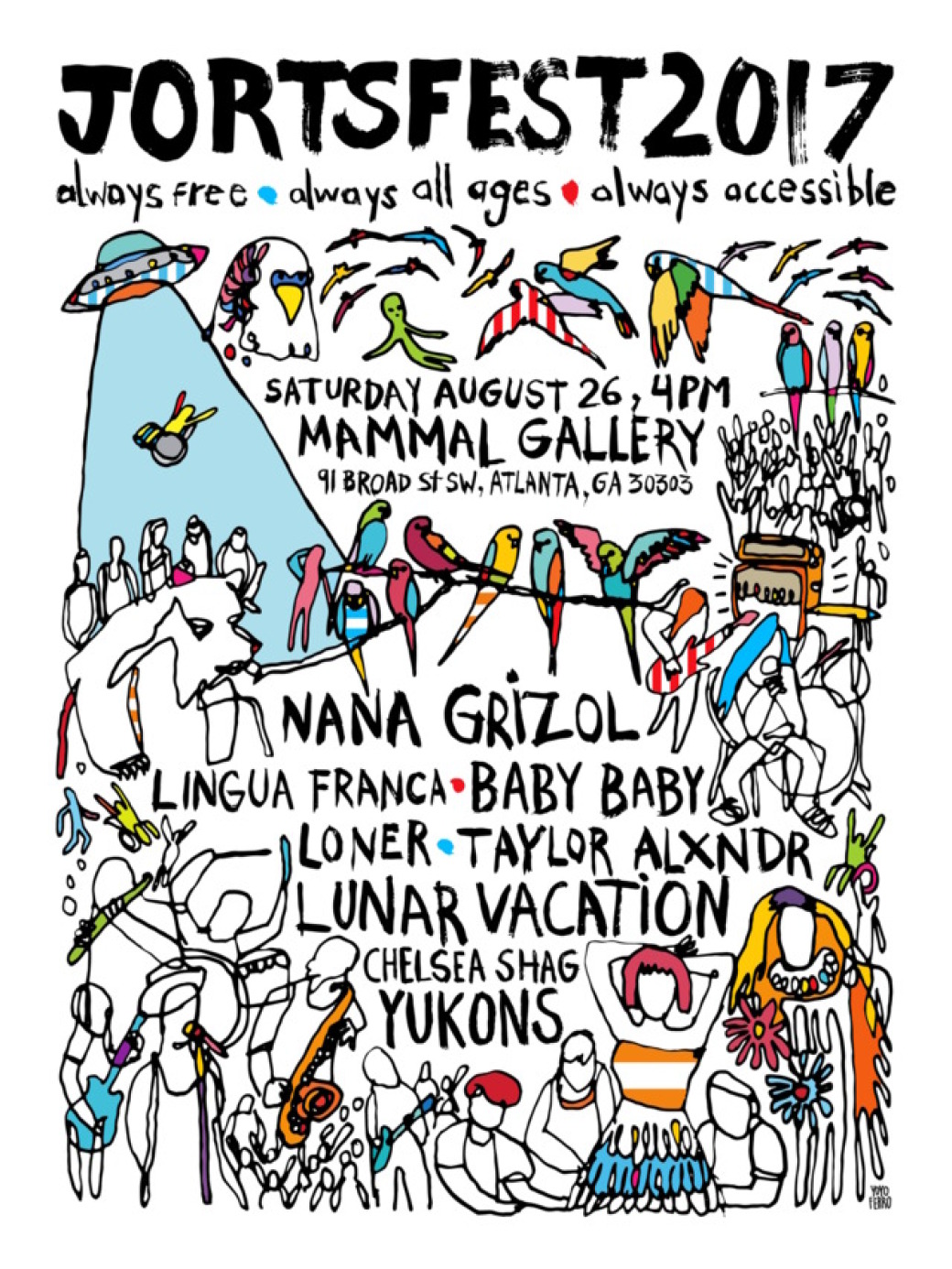 Last week, Atlanta's annual DIY music and arts festival JORTSFEST announced it will return to Mammal Gallery on Sat., Aug. 26. The organization also set up a Kickstarter campaign to raise funds to make this year's festival an official 501(c)3 non-profit organization in order to better provide the means to help keep the festival "always free, always all ages, always accessible." The Kickstarter fund will remain open for donations until Sun., July 23.
In the meantime, JORTSFEST has quietly prepared a lineup of Athens and Atlanta-based musicians for 2017. And now it's time for the big reveal. Take a look, sharpen your scissors and prepare your jorts.
Mammal Gallery is located at 91 Broad St. S.W. www.mammalgallery.com.