The Cairo Gang: A life in music
Emmett Kelly reflects on his 'Untouchable' identity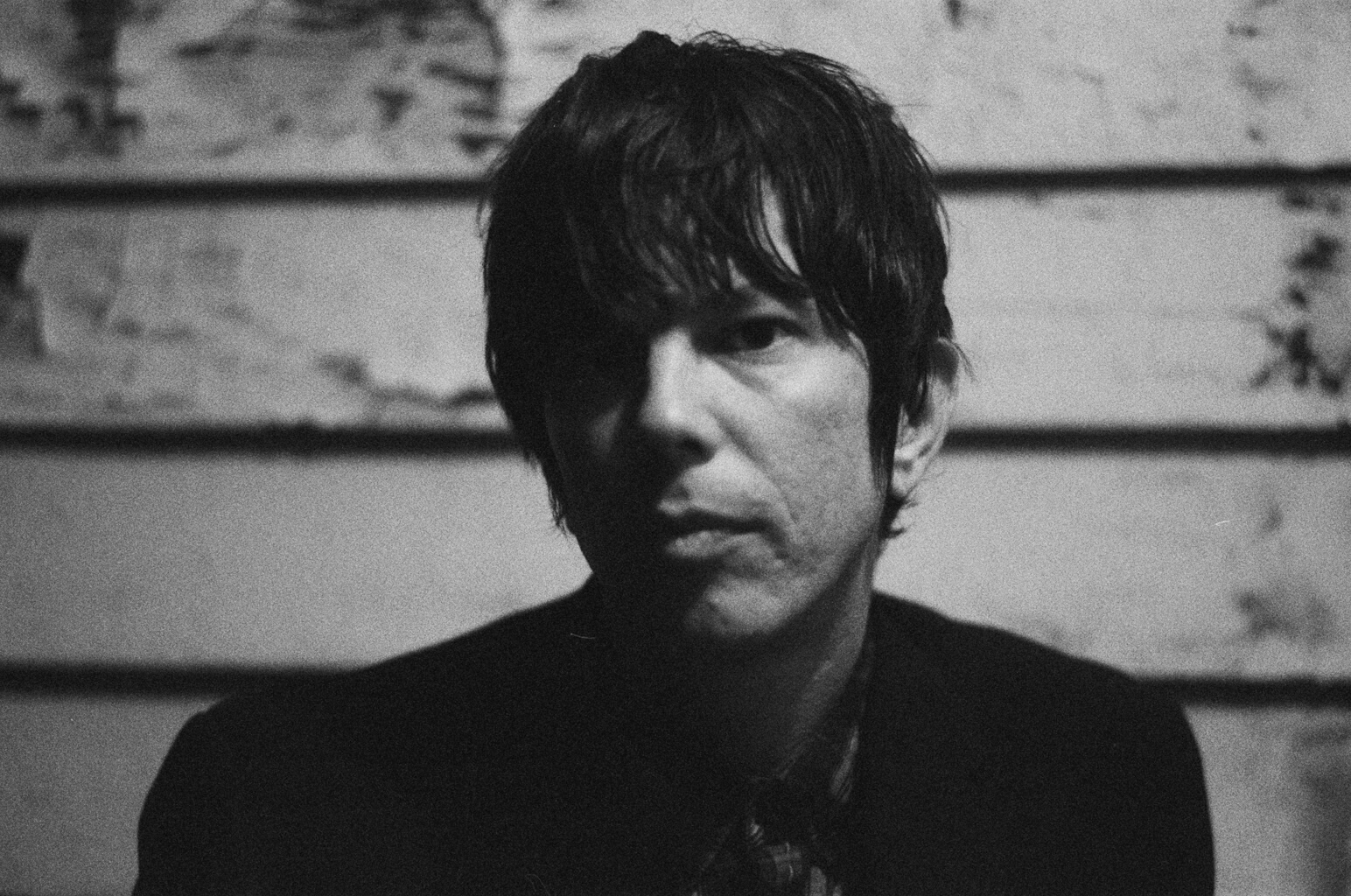 Writing songs and playing music is a family tradition that's been a part of Emmett Kelly's life for longer than he can remember. Born the son of two drummers, his mother moved to the West Coast when she left her home in Michigan to play with the Spencer Davis Group in the '60s. His father grew up amid London's mod rock scene, playing mostly R&B-type songs in a band called the Majority, before psychedelics and the hippie scene altered rock 'n' roll's DNA.For many young musicians, playing in bands often intersects with their lives as an outlet for rebellion. But for Kelly music was just something that he did. "I was around it all the time when I was a kid," he says. "I went through a lot of the same processes that most people go through when they're growing up. The style of music I got into was different. But as far as a lifestyle goes, it just always seemed very normal to me.?۝Kelly is a Van Nuys, California native who moved to Chicago before settling in Los Angeles. Since the mid-'90s he has played music as the Cairo Gang, at first channeling smoky, sentimental ruminations through billowing lo-fi and post-rock atmosphere. But elements of "Hey Mr. Tambourine Man?۝-era Byrds psychedelia revealed themselves between the Cairo Gang's 2006 self-titled debut and the brilliantly jangling melodies of 2015's Goes Missing.Over the years, Kelly spent much of his adult life working as a session musician and as a sideman landing impressive, transitory gigs performing alongside artists such as Angel Olsen and Will Oldham for Bonnie "Prince" Billy's 2010 album The Wonder Show of the World. He has also worked closely with Joan of Arc, Beth Orton, Terry Reid, Edith Frost and most recently with garage-pop darling Ty Segall.Through it all, however, the Cairo Gang remains at the heart of his lifelong musical narrative. Untouchable, the Cairo Gang's fifth album, released in March by Drag City imprint God? Records, is the culmination of Kelly's experiences and knowledge he's gained by fleshing out his style while working closely with so many accomplished musicians. It's an album steeped in personal reflections skewed by abstraction and varying sonic textures. And whether he's luxuriating in nostalgia, elation or isolation, Kelly's expressive voice matches an unmistakable boldness in his guitar that's at once engaging and sympathetic. Through it all, Kelly has developed a singular identity with his songwriting that's both instantly familiar yet surprisingly innovative.In conversations about Kelly more so than with him the band's name is often interchangeable with his own likeness. As such, speculation surrounds just what separates the performer playing the Cairo Gang's songs on stage every night from the man on the other end of the cell phone, fielding questions while taking in the vast and rural American landscape between tour stops."I'm a person who plays a lot of different music, and the Cairo Gang is just one of the bands that I play in," Kelly says. "I never related to the idea of it being just my name. I've played shows that way, but I don't like it. Everyone deals with their own weird identity however they choose. When I played with Will Oldham he would put eyeliner on before each show and it's almost as though he had to look through a different pair of eyes," Kelly adds. "It was like a ritual. He didn't have to do it, but it makes sense to assume a new identity when you enter the stage.?۝The Cairo Gang is on the road playing songs from Untouchable, and co-headlining shows with CFM (Charles Francis Moothart II), who's supporting his latest album, Dichotomy Desaturated, released in April via In the Red Records.Kelly and Moothart are fixtures of the West Coast power pop/songwriter scene, and have backed Ty Segall in various configurations Kelly played guitar in the Muggers and Moothart played guitar in Segall's heavy rocking outfit Fuzz. Both are members of Segall's current group, the Freedom Band.For this round of shows, Kelly leads a trio rounded out by bass player Ryan Weinstein and drummer Marc Riordan digging into a set of songs that take shape like the Cairo Gang's first proper band effort.Untouchable is a consistently catchy album, even while wandering through jilted terrain. Each song projects a range of subtle emotional peaks where every rhythm falls like fun-loving but sentimental boulders tumbling down a mountainside. The album is filled with a naturally timeless feel that embraces late '70s and early '80s rock 'n' roll and power pop tropes and swagger while pushing both genres forward. One song, "That's When It's Over," blends low-fi aesthetics with a cosmic and spiraling electric guitar excursion that gives Jimi Hendrix a run for his money.Other songs such as "Real Enough to Believe," "Let It Gain You" and "What Can You Do" balance rock distortion with broken-hearted tones. Kelly's voice carries colorful emotional hues that evoke the pure pop perfection of Dwight Twilley and Phil Seymour circa their 1976 debut, Sincerely, and the light, sweet pop and jangling guitars of Big Star's 1978 album 3rd. And while each song builds upon the glowing energy that Kelly mastered with Goes Missing, the reflective tone of Untouchable's title track is an exquisite tale of despair that dives headlong into deeper sonic terrain."I totally geeked over how ???What Can You Do?' turned out," Kelly says. "But I don't want to spell it out. It's good to leave things to the imagination. I could tell you what I was thinking about when that song was written, but that would screw the song over.?۝The title, however obvious it seems, offers enough mental cues while leaving room for anyone to connect the dots and make the song apply to their own life's circumstances. "It's kind of a resigned thing, like surrendering to the time it takes to get things done," Kelly says. "But even that feels like I've said too much. It's a song, it's not a story.?۝So he says.

Still, Kelly is affected by the callowness of his early collaborations, but creating music that is exhilarating and new means forever working in the present tense. "A lot of people whom I've played with have left impressions on me," Kelly says. "But the people I play with now Marc and Ryan, Ty and everyone else we're part of something together. You develop strong, almost mentor-like relationships with people, and those are strange relationships," he adds. "Hopefully you don't end up having a ???Fuck you, dad!' kind of attitude. It's strange when you find that someone you've looked up to has ways of doing things that don't make any sense to you. That goes for every person in your life. Music stuff is just a reflection of who you are.?۝
The Cairo Gang plays the Earl on Thurs., July 6. With CFM and Paralyzer. $10. 8:30 p.m. 488 Flat Shoals Ave. S.E. 404-522-3950. www.badearl.com.