The gospel of disco
Nicky Siano ruminates a legacy of dance floor innovation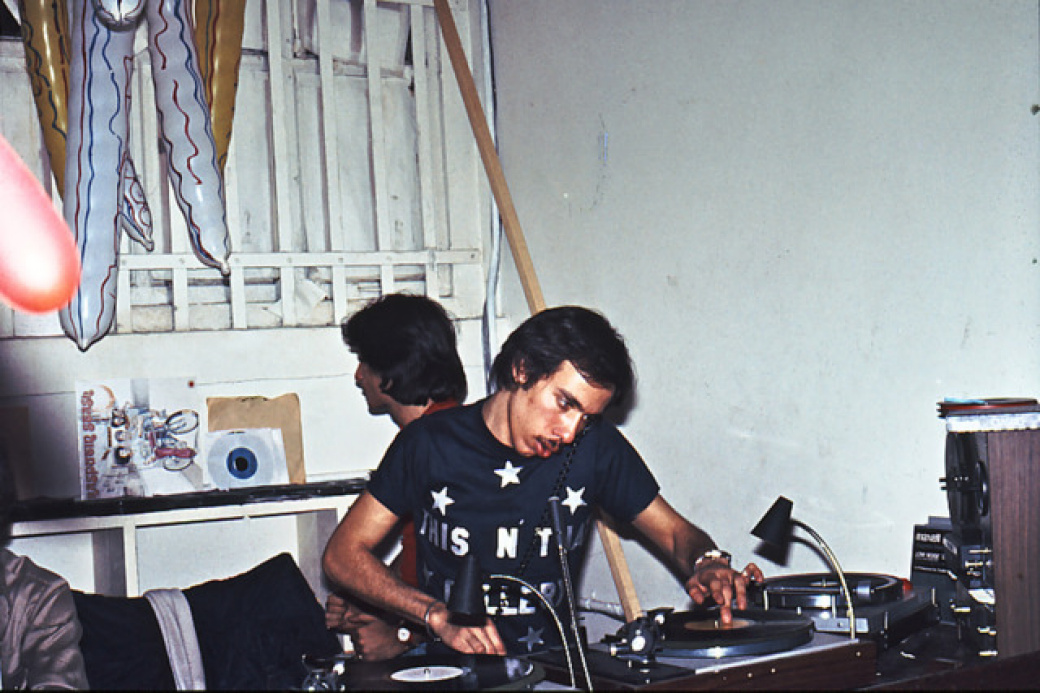 Disco, to so many people, begins with Donna Summer and ends at Studio 54: velvet ropes and white lines, a neon-drenched Bacchanalia writhing in an air of exclusiveness with real and self-realized celebrities able to gain entry. But for Nicky Siano New York nightclub pioneer, and disco sire the music deserves to be remembered as inclusive, not exclusive.
"When I started, there was no disco; it was just called R&B," says Siano, speaking by phone from the city he's called home since he was born in Brooklyn in 1955. "Then we had to call it dance music, because we incorporated soul, rock and jazz records. You'd have a record like 'City, Country, City' by War, or 'Love is the Message' by MFSB that just went from one groove to another to another, building and building and building, and it would create this atmosphere where everyone was in the moment together for every second of the song, just waiting to see where the vibrations in the room would have us go next."
What Siano was doing could just as well have been called punk, because DIY was the name of the proto-disco game. Inspired at the age of 16 by the synchronicity of sound, light and love he experienced at one of David Mancuso's legendary Loft parties, Siano went from playing 45s at friends' parties to DJing at a club called the Round Table in 1971. It wasn't even a year later, however, when he and his brother Joey took $10,000 and custom-built a club called the Gallery in a desolate part of Lower Manhattan.
The people who found their way into Siano's blend, drawn from the ether by singular tracks and innovative presentation, were as eccentric and funky as the best records. Like Kool Herc would do for hip-hop, introducing a mixer to isolate and elongate the instrumental break, Siano was changing the game for dance music by incorporating beat-matching, EQing, an Alex Rosner sound system boasting profound sub bass and feverish highs a beat machine as accompaniment, plus a third turntable to heighten the drama of his surging fills.
"The third turntable, that was a dream," says Siano. "I mean, I had an actual dream where two records were mixing back and forth with a sound effect being played over them, so when I woke up, I grabbed a turntable and took it down to the Gallery and made it happen that night. All of a sudden, every club had a third turntable sitting there gathering dust, but mine was constantly running with different effects albums on it."
Siano's impact extended beyond the walls of the Gallery as he began producing with avant-disco composer Arthur Russell and anointed such legendary post-disco, foundational house music personalities as Larry Levan and Frankie Knuckles by giving them an early outlet and learning annex. However, excess didn't completely escape him.
Drugs, naturally, played their part in the scene and Siano's own storyline. In part because of Siano's growing addictions, the Gallery would be forced to close in the late '70s, leaving Siano to DJ at other clubs, including the iconic Studio 54 for several months, before taking a lengthy hiatus during which he got clean and did social work for HIV patients.
Returning to the clubs in late 1996, Siano is now 20 years into his second act and at a point where connecting with a higher part of yourself means something spiritual, not pharmaceutical. "I used to say 'love is the message' was my main theme, but the core thing is possibility," he says. "Sometimes you may feel stuck, but you're only stuck in your own mind. If you can step out of your thoughts for a minute, you'll realize the possibilities. That's what the right balance of music, light, people and energy in a room can tap into: hope."
At 62, Siano can get cranky when asked about modern dance music culture, quick to go on a diatribe about producers he feels can be short of original ideas, musicality, message and the ability to craft atmosphere. But even as he lambasts an over-reliance on homogenous technology, he simultaneously praises the UK's Northern Soul scene for echoing his mission of inspiring those seeking meaningful body movers through what he describes as "obscure, interesting records that were almost hits back then but are nowhere today."
Siano says he doesn't remember the last time he played a standard fare Donna Summer track, but he's still touched by gospel soul.
"When I first heard 'Rain' by Dorothy Morrison, it drove me nuts and changed my life," Siano says. "I went from store to store across New York, and I couldn't find it for almost seven days. But I finally did, and it made me realize I could find whatever I was searching for, if I just didn't give up.'
ATL Dance Session featuring Nicky Siano Q&A and DJ set with DJ Kemit. $10-$15. 8:30 p.m. Fri., July 21. The Music Room, 327 Edgewood Ave. S.E., 404-343-0111. www.boomboxatl.com.