PODCAST- Dish on the Dish - Luca Varuni's margherita pizza
THAT'S AMORE: Varuni Napoli's margherita pizzaEric Cash/CL File<!-]}%-->The simplicity of a margherita pizza demands the highest quality ingredients and that's where Varuni Napoli excels. Per owner Luca Varuni's exacting Italian hand, the Neapolitan pizzeria's version of this classic pie features dough made from imported doppio zero flour and filtered water. Stacked with fresh mozzarella, fragrant basil and locally sourced sweet tomatoes, it's cooked in a custom-tiled Stefano Ferrara oven and served with love.
On episode number four of "Dish on the Dish", a podcast spinning off from our biannual 100 Dishes issue, we'll hear from Varuni himself (and his oh-so-charming Italian accent) about the classic pizza pie, available at Varuni Napoli in Morningside as well as his new kiosk at Krog Street Market.
More By This Writer
Wednesday April 4, 2018 04:13 pm EDT
Wednesday December 20, 2017 08:34 pm EST
Need some last-minute gift ideas for the foodie in your life? Atlanta chefs got you covered |
more...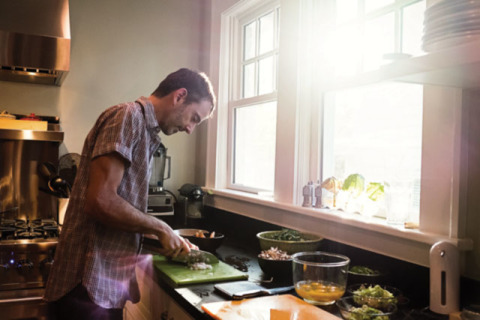 Tuesday December 12, 2017 11:16 pm EST
Tuesday December 12, 2017 11:16 pm EST
Wednesday November 29, 2017 04:26 pm EST
Search for more by Hilary Cadigan