Industry Insiders: Tal Postelnik Baum
Talking Italian food, farmers and cocktails with the owner of Bellina Alimentari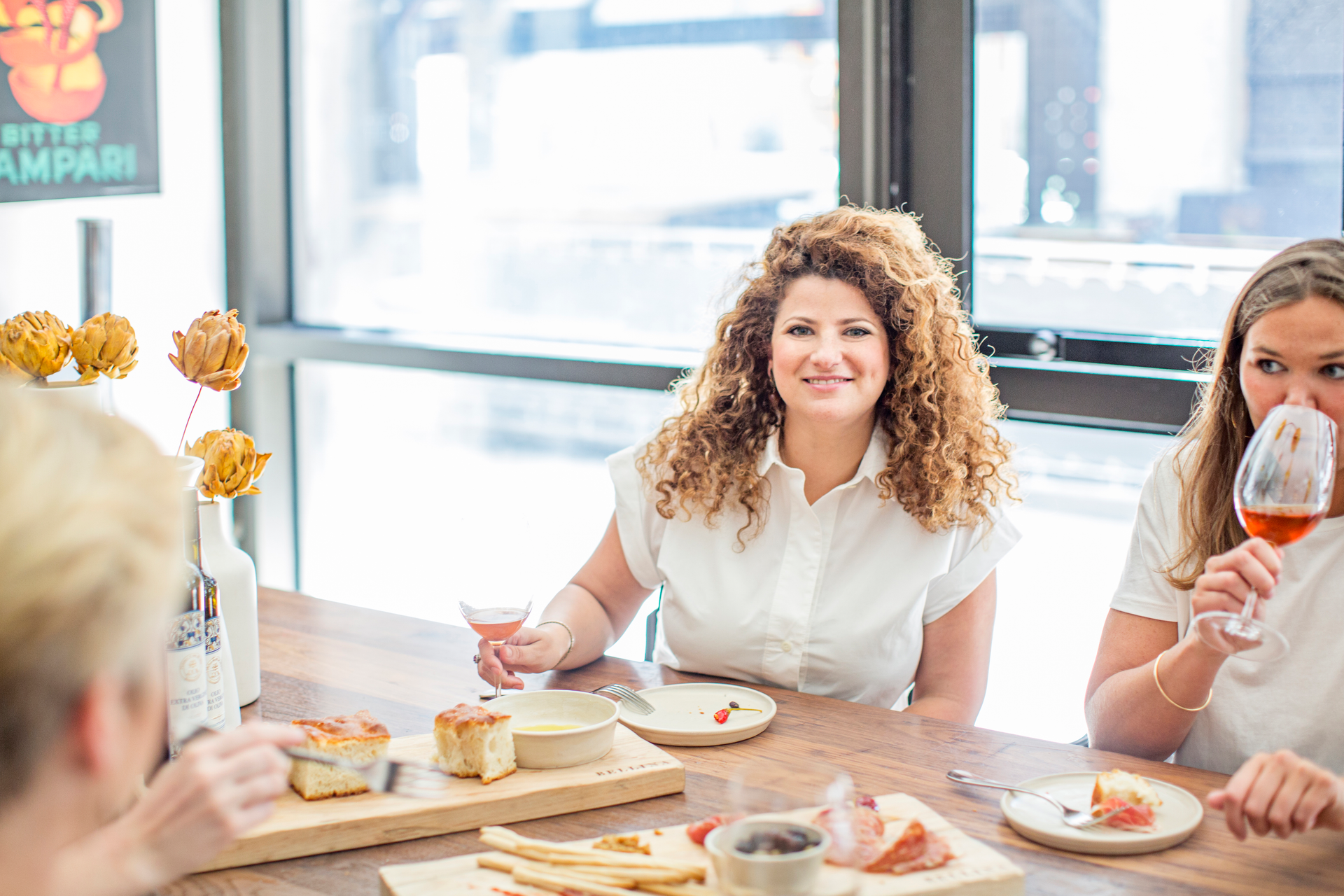 Israeli architect and designer Tal Postelnik Baum is a woman with a far-reaching vision. After moving to Italy at age 21 to study architecture at Florence University, Baum snagged a job managing production and design for a boutique Italian eyeglasses brand. She stayed in Italy for seven years, honing her architecture and management skills, mastering the Italian language and — oh, just in her spare time — acquiring enough intimate knowledge of Italian cuisine to produce and publish a cookbook, titled
Zeb.
After relocating to Atlanta to be closer to family, Baum decided to tackle a new project: one that would fuse together all of her divergent interests while bringing a bit of her beloved Italy to the Deep South. In 2015, she opened Bellina Alimentari at Ponce City Market, an airy eatery and market serving up Italian comfort foods, charcuteries, wine, cocktails and an array of carefully curated pantry items. Baum's vision is evident not only in the thoughtfulness of Bellina's cuisine (cooked up by executive chef Brandon Hughes) but also in the shop's bright and welcoming design.
We caught up with Baum to talk about her latest achievements, slow food, farmers and cocktails.
What takes up most of your time these days?
I am currently working on expanding our culinary club program and enhancing our relationships with the farmers and purveyors we work with. Soon we are going to launch a "Meet the Farmer" dinner series. Here we will host an intimate gathering in our private dining room. Guests have the opportunity to have dinner with the people who are in charge of growing their food and making sure it gets to their dinner table. This is a beautiful opportunity to get to know the farmers and understand the responsibility we have to support our local community in order to make a bigger change.   
What recent accomplishment are you most proud of? 
I am so proud of my team. We have truly created a family of professionals who believe in the same values and are so passionate about hospitality and food. I could not have asked for better people to work with and develop the future of the business with. 
What do you have planned next? 
We are constantly looking at expanding the brand and bringing our unique concept to more people. We have expanded our monthly class offerings, we are now offering market café grab-and-go service as well as full service table dining in our wine bar, and we have continued to add and expand our unique products directly from Italy alongside our fresh meats, cheeses and pastas. 2017 is going to be an exciting year for us! 
OK, now let's talk Atlanta. What's the one restaurant or bar that keeps you coming back for more?  
Atlanta's food scene is exploding; there is always a new place in town to try, but Miller Union is probably where I return over and over again. Their sourcing approach and respect for seasonality is inspiring and the food is so delicious. Steven's cuisine is simple, vegetable oriented and truly exciting.
Best food-related nonprofit? 
Slow Food is an international movement that started in Italy about 30 years ago. Its objective is to give back to food its true value. Respecting who produces it and consumes it, in harmony with the environment and local ecosystems. Their incredible work is helping preserve biodiversity and traditional knowledge around the globe, bringing back good food to our tables.
Favorite local cocktail? 
I love sitting at the bar at Kimball House sipping an Alaskan Royal, savoring their delicious oysters and being mesmerized by the bartenders' craftsmanship. The '20s ambiance and the degree of quality makes for a perfect experience.
Best-kept culinary secret? 
Bawarchi Biryani Point — a hole-in-the-wall southern Indian restaurant I discovered on my way to my parents' house. It is tucked away in a suburban shopping mall. The decor and ambiance are lacking, but the food is so authentic and comforting. You never leave unsatisfied! 
Atlanta's next food trend? 
Restaurants are becoming storytellers, by going to the source of ingredients and interpreting what is in season directly from farm to table. Today the role of the chef is to represent their local surroundings in their gastronomy. Through their creativity and choices they can be spokesmen of their cultural, ecological, ethical and social identities. The relationship between the chef and the farmer is, therefore, becoming crucial, a new understanding that culminates in a mutual respect, giving both parties the possibility to work more creatively and efficiently.