Muslim ban backers push 'religious freedom' bill
Lawmaker says endorsing Trump's 2015 plan won't impact legislative effort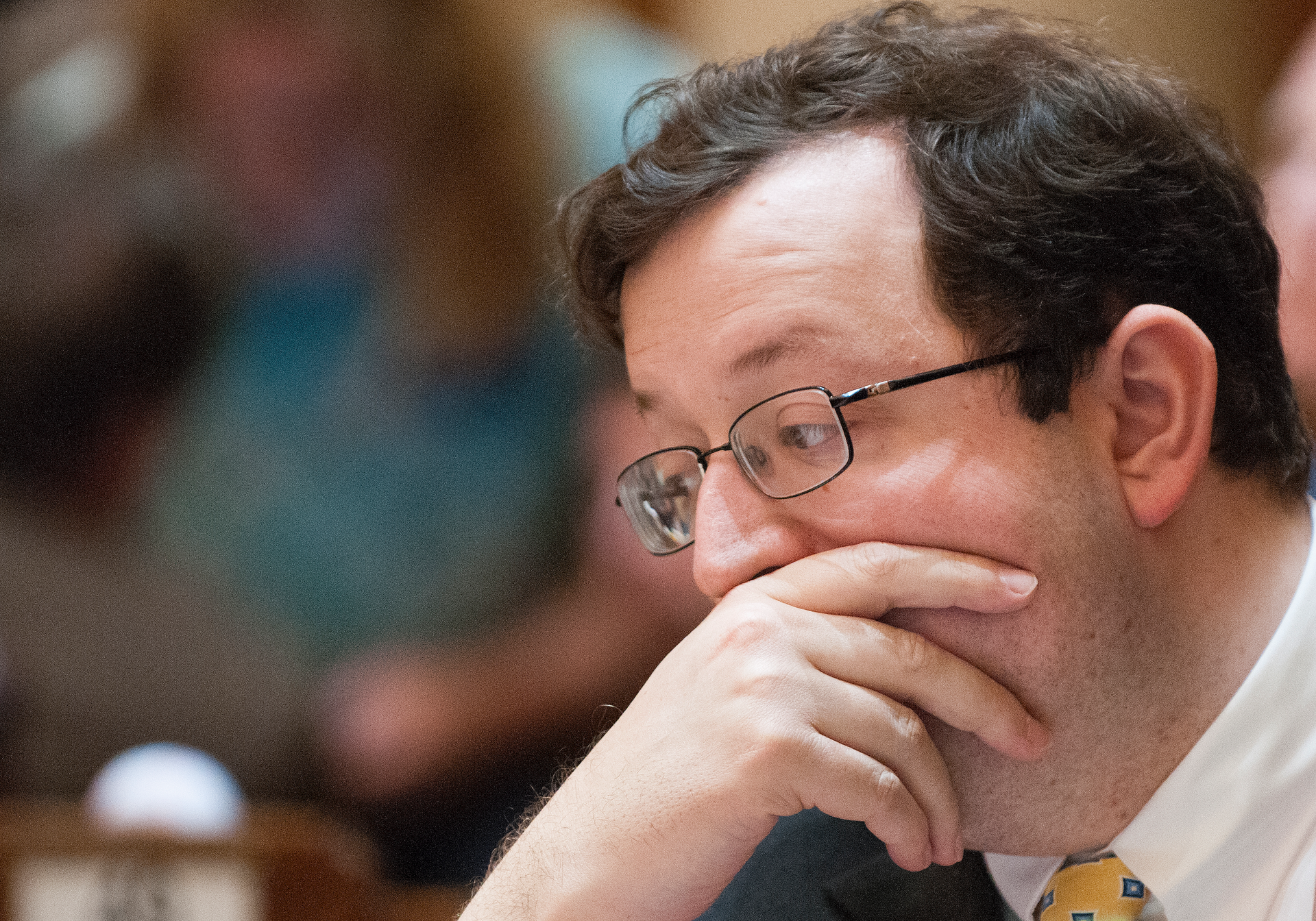 Two Georgia lawmakers who endorsed Donald Trump's plan to bar Muslims from entering America are now backing the so-called "religious freedom" bill.Back in December 2015, long before the president introduced an immigration ban on seven majority-Muslim countries, Republican State Sens. Michael Williams and Burt Jones put their faith in then-candidate Trump's proposal to temporarily halt the intake of Islamic migrants "until we figure out what is going on."Now Williams and Jones are co-sponsoring
Senate Bill 233
, Republican-pushed legislation aimed at preserving people's religious freedoms by creating a localized carbon copy of President Bill Clinton's 1993 Religious Freedom Restoration Act. The federal RFRA states that the government must provide a "compelling governmental interest" before interfering with a person's right to free religious exercise.State Sen. Vincent Fort, who's backing Savannah's Democratic Sen. Lester Jackson's new state civil rights bill,
SB 119
, said that Williams' and Jones' sponsorship of the RFRA is "ironic." "There's a whiff of hypocrisy involved, since they would be for a Muslim ban but also try to promote religious freedom," he said via phone.Asked if their support of Trump's early travel restriction plan would have any impact on how well-received SB 233 will be, Williams told
Creative Loafing
, "Absolutely none." Jones did not respond to
CL
's calls, emails or visits to his office as of press time. Nor did the legislation's author, Sen. Marty Harbin, R-Tyrone, or Sen. Josh McKoon, the Republican from Columbus who spearheaded last year's religious liberty push.Progressive activists, some Georgia businesses and much of the LGBTQ community claim religious freedom bills — this one hit the legislature Feb. 21 — could clear a path for legalized discrimination, suggesting they could protect Christian-run businesses that want to deny services to same-sex couples.But when McKoon began teasing the potential for a new RFRA at the beginning of this legislative session, he marketed the proposal with the story of a Muslim woman whose college professor asked her to remove her religious veil, or niqab. McKoon said a state RFRA would have protected the student if she was charged with Georgia's anti-mask laws.Still, some legal professionals question the bill's necessity, due to the federal law that supersedes it.Andrea Young, executive director of the American Civil Liberties Union's Georgia chapter, condemned the new bill in a Feb. 22 statement, noting that her upbringing during the era of Jim Crow laws lent some perspective: "People claimed a religious purpose then, saying that God meant for the races to be separate," she said. "It was wrong then, and it is wrong now, to use religious belief to harm and discriminate against others.""No one should be turned away from a business, refused government services or evicted from their home just because of who they are," she continued.Edward Mitchell, the Council on American-Islamic Relations' Georgia director, is among the lawyers who don't see any need for a state-level RFRA. "The fact that
SB 233
mirrors the federal legislation is really why we don't need it at the state level. The constitution already protects churches and religious-based nonprofits from having to violate their religious beliefs, so a state law would just cause unnecessary political drama and financial strain on the state," he said, referring to
companies that threatened to pack up their Georgia offices
if last year's religious freedom bill became law.What the state needs, Young said, are protections for people based on sexual orientation or gender identity. "The state has been silent on that," she said. "For example, if you were denied housing because the person running the rental company does not want to rent to same-sex couples, you have no recourse."Young recently praised Jackson's "comprehensive civil rights legislation," which would ensure that "all persons would be entitled to the full and equal enjoyment of the goods, services, facilities, privileges, advantages, and accommodations of any place of public accommodation without discrimination or segregation on the basis of race, color, religion, sex, sexual orientation, gender identity, or national origin," according to the ACLU statement.

Young said that bill, SB 119, would cover the ground that supporters of SB 233 are attempting to address.