'Georgia McBride' opens at Actor's Express
Plus: The Atlanta Print Biennial, World Day of Puppetry and more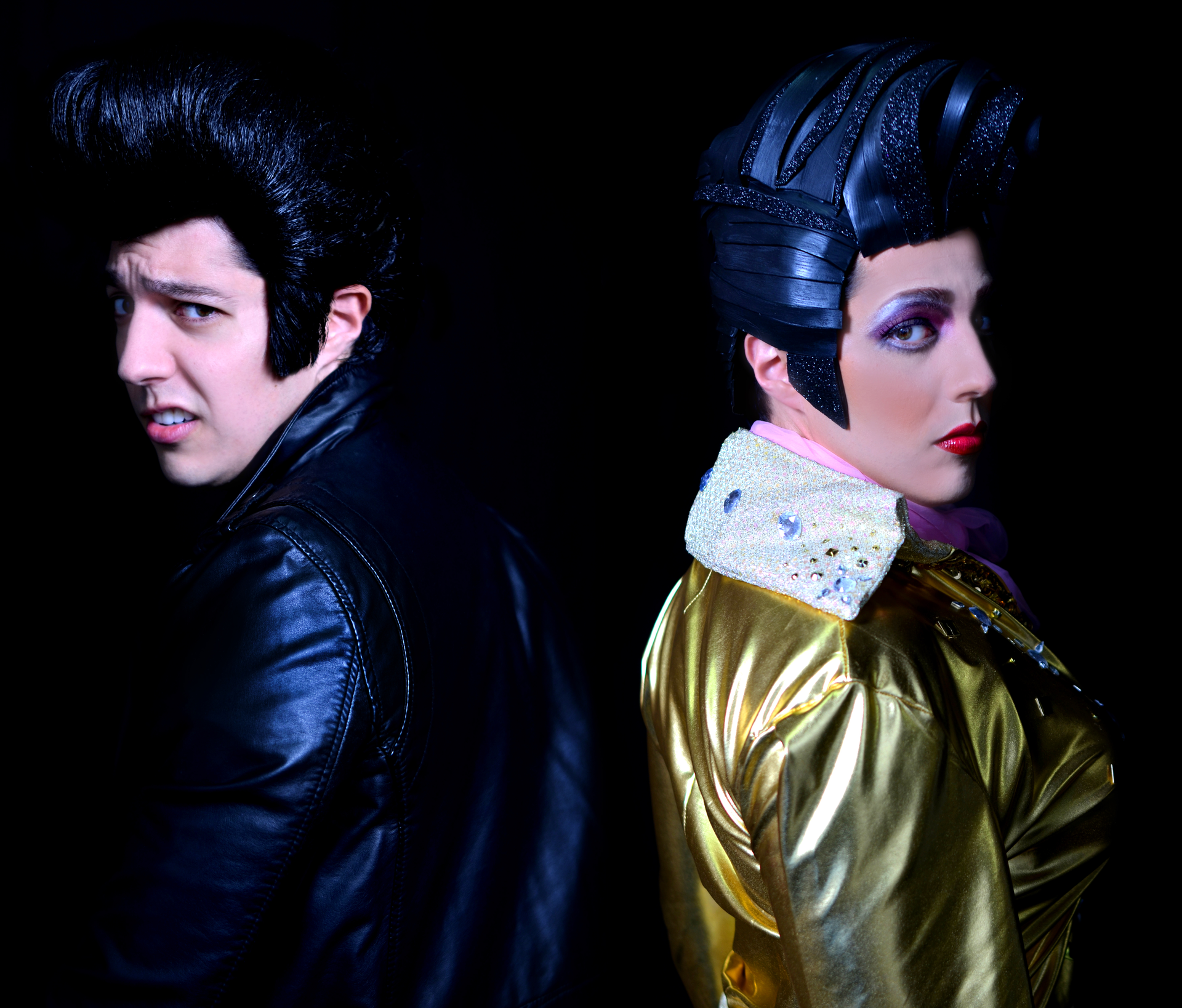 An Elvis impersonator becomes Florida's newest drag queen in the
The Legend of Georgia McBride
, opening at Actor's Express this Sat., March 18. After getting axed from his Elvis gig, Casey is in need of money to avoid eviction, so he trades in his jumpsuit for sequins.
March 18-April 16. Wed.-Sat., 8 p.m.; Sun., 2 p.m. Actor's Express, 887 W. Marietta St. N.W., Suite J-107. 404-607-7469. www.actors-express.com.
Kai Lin Art hosts the 2017
Atlanta Print Biennial
, an international juried exhibition organized by the Atlanta Printmakers Studio. In addition to prints and works on paper by more than 70 artists, the Southern Graphics Council International will also honor master printmaker and educator Norman Wagner with the 2017 SGCI Award for Teaching Excellence and a solo exhibition at Kai Lin.
Opening reception: Fri., March 17, 7-10 p.m. Exhibition runs through April 14. Wed.-Sat., noon-5 p.m. Kai Lin Art, 999 Brady Ave. N.W., Suite 7. 404-408-4248. www.kailinart.com.
In conjunction with the Atlanta Science Festival, the High Museum of Art hosts an interactive afternoon of art and science with
Light Matters
. The event will cover topics including color and fluorescence and features demos, experiments, crafts, a scavenger hunt and a photography competition.
Free with museum admission. (Teachers with valid school IDs get in free, plus one guest.) Noon-5 p.m. Sun., March 19. High Museum, 1280 Peachtree St. N.E. 404-733-4444.
www.high.org
.
Also in collaboration with the Atlanta Science Festival,
Creating a New Normal: Race, Identity, Health and Activism
 is a dance performance by Dani Tirrell and Jhon Stronks that "explores the intersectionality of race, identity, health and activism, as it relates to the goal of working towards an AIDS-free generation." Following the performance, the Emory University Ethics and the Arts Program, lelavision, Moving in the Spirit and Emory Dance host a conversation about the past, present and future of viral diseases with HIV as the centerpiece.
1-2:30 p.m. Mon., March 20. Schwartz Center For Performing Arts, 1700 N. Decatur Road N.E. 404-727-5050. arts.emory.edu.
The Center for Puppetry Arts' annual
World Day of Puppetry
celebration takes place this Saturday and features performances, a puppet pop-up cart, workshops, demonstrations and more, as well as the unveiling of the Center's Tiny Door by Tiny Doors ATL.
Some activities are free, some require museum admission. Noon-5 p.m. Sat., March 18. Center for Puppetry Arts, 1404 Spring St. N.W. 404-873-3391. www.puppet.org.
Eyedrum hosts two art exhibition openings this weekend:
Departures
 and
Residual
.
Departures: Out of the Frame-Off the Walls
 is a group exhibition on new print-based work from Jennifer D. Anderson, Melissa Harshman, Lauren G. Koch, Andrew Kozlowski, Tatiana Potts, Stephanie Smith and Patrick Vincent, on view through April 8. An opening reception takes place Fri., March 17, 7-10 p.m.
Residual
, a six-person group show, is an "alternative printmaking exhibition." Participating artists include Meghan O'Connor, Althea Murphy-Price, Guen Montgomery, Emmy Lingscheit, Emily Bivens and Jessica Brooke Anderson. The exhibit is on view through April 8, with an opening reception Fri., March 17, 7-10 p.m.
Free. Eyedrum Art and Music Gallery, 88 Forsyth St. S.W. 770-676-1605. www.eyedrum.org.
Nobody Loves You
 opens at Horizon Theatre this Friday. The off-Broadway musical comedy follows "Nobody Loves You," a TV show in which self-obsessed contestants compete for love.
$25-$35. March 17-April 30. Wed.-Fri., 8 p.m.; Sat., 3 and 8:30 p.m.; Sun., 5 p.m. Horizon Theatre, 1083 Austin Ave. 404-584-7450. www.horizontheatre.com.
The newly formed
Air Air artist's residency and exhibition
features work by three artists created while in-flight on commercial airlines. The round-trip flights take the artists to their destination and back, all within 24 hours. Once back from the flight, the artists participate in a one-night pop-up exhibition. This Friday's inaugural pop-up at Mother features the work of Michelle Miller, Stacie Rose and Lily Kuonen.
6-8 p.m. Fri., March 17. Mother, 447 Edgewood Ave. S.E. www.airresidency.com.
Take a peek into the studios at the Goat Farm with its
Open Studios and Spring Sale
. Goat Farm resident makers, artists, crafts and trades people, engineers and others open their offices, studios, workshops and other spaces to the public for three days. Participating studios include Eleanor Neal, GGB Skincare, Hand and Eye Design, Katie Troisi, HART Jewelry and many others.
Fri., March 17, 4-9 p.m.; Sat., March 18, noon-6 p.m.; Sun., March 19, noon-4 p.m. The Goat Farm Arts Center, 1200 Foster St. N.W.
www.facebook.com/TheGoatFarmArtsCenter
.Experience two very different childhood favorites at the Fox this weekend:
The Price is Right Live
 and
Annie
. Come on down!
The Price is Right Live
 is an interactive stage show that gives audience members the opportunity to play the beloved classic games from the longest-running game show, including Plinko, Cliff Hangers, spin the Big Wheel and, of course, the Showcase.
$45-$75. 7:30-10:30 p.m. Tues., March 21.
Annie
's hard-knock life hits the Fox's stage for three nights, directed by original lyricist and director Martin Charnin and choreographed by Liza Gennaro.
$30-$125. Fri., March 17, 8 p.m.; Sat., March 18, 2 and 8 p.m.; Sun., March 19, 1 and 6:30 p.m. The Fox Theatre, 660 Peachtree St. N.E. 404-881-2100. www.foxtheatre.org.

View more arts events online at clatl.com/events.