South Downtown art galleries shutter after nearby fire leaves one dead
Eyedrum, Murmur, and Mammal Gallery must move events during safety review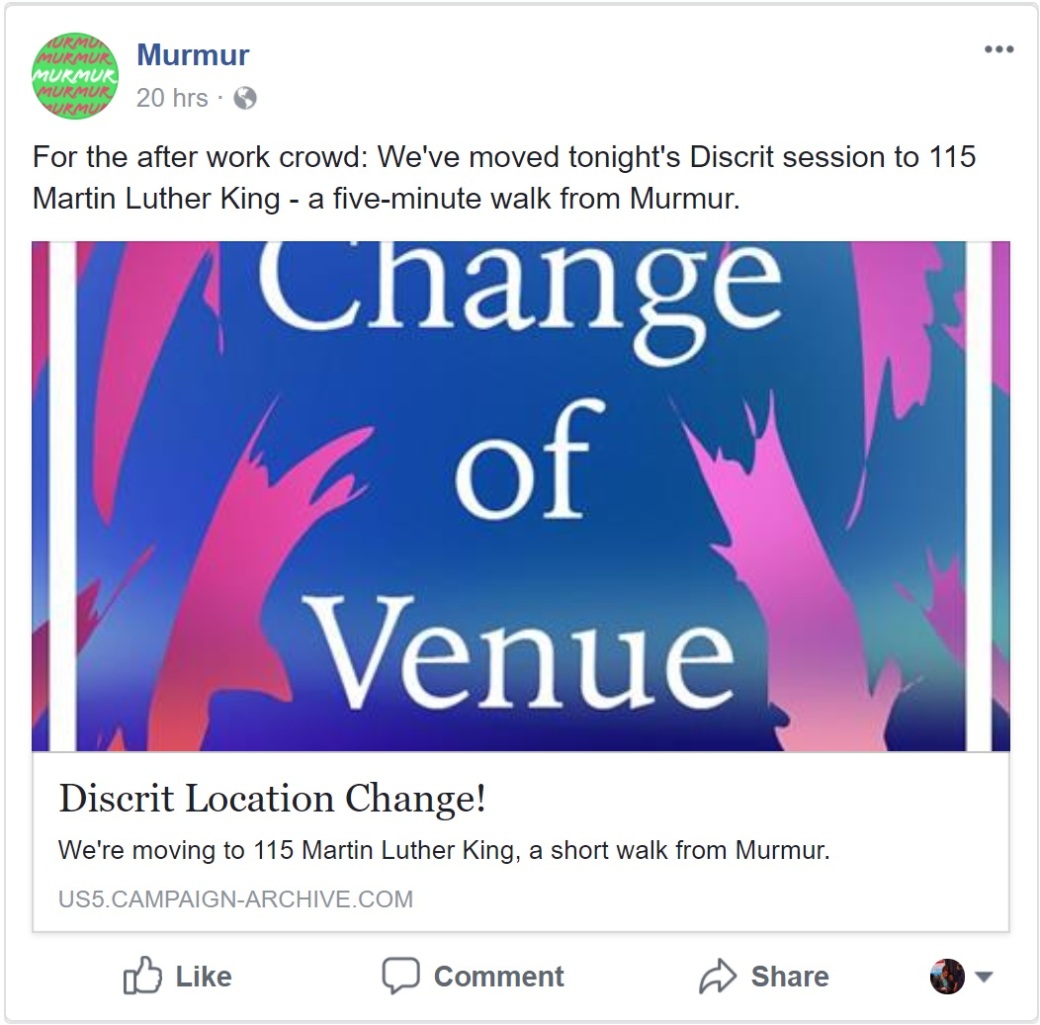 Downtown arts and music venues Eyedrum, Murmur, and Mammal Gallery will be closed until further notice, after a deadly fire nearby called into question the safety of the buildings on and near Broad Street.
Newport US RE, a developer that owns dozens of South Downtown properties — including the galleries and the burned building — ordered the event spaces closed on Sunday, February 4, the day after a fire at 79 Broad Street SW claimed the life of one man and eviscerated the two-story structure.
Newport is now working with Atlanta public safety officials, who will inspect its buildings and bring them up to code. Atlanta Fire Department spokesman Sgt. Cortez Stafford says the safety review is a direct response to the tragic fire.
Chris Yonker, co-owner of Mammal Gallery, says city leaders jumped to address other potential safety hazards, pushing his new landlord to fast-track fixes that were long overdue. "[Public safety officials] came down on Newport about making sure all the properties they own are safe," he says, noting their former landlord ducked requests to repair their building.
"As a way to make sure they don't end up in any more trouble, [Newport] decided it was safer to have everyone postpone or relocate their programming while they wrangle together some fire marshals to inspect everybody's buildings and get everything up to code as quickly as possible," Yonker says.
Newport tells Creative Loafing it's helping the galleries relocate their events while city workers assess the security of buildings "on and adjacent to Broad Street SW between Martin Luther King, Jr. Drive SW and Mitchell Street SW," according to a statement sent by the company.
"Until the code and safety review is complete, we are making efforts to move all currently scheduled gatherings and events in these buildings to alternative locations at Newport's expense," the statement says.
Murmur, located at 100 Broad Street SW, on Monday moved its "Discrit" event to the M. Rich Building, on M.L.K., "due to circumstances beyond our control," according to a Facebook post by the venue. Mammal Gallery's open mic night – usually hosted at its Broad Street home – tonight will be hosted there, too. (The M. Rich Building is a Newport-owned space that also houses CL's office.)
Eyedrum's website says its next event, a concert, is scheduled for Friday. The concert has yet to be relocated, although one of the space's curators, Neil Fried, says he runs another intown venue that might be able to accommodate some of the events that are now in jeopardy.
Some events, however, will be cancelled "due to the nature of the event being very specific to the individual spaces," says a Newport spokesperson.
Mammal Gallery just cancelled its upcoming "Sweater Summer" party. "Last year, when we did the same event, it was our biggest event of 2017," says Yonker. It's unclear whether Newport plans to compensate businesses for such missed opportunities.
Newport would not estimate how long inspections and repairs will take, but Yonker, minding the state of Mammal Gallery's digs, expects to be working elsewhere for at least a few weeks.
Public safety officials are still investigating the cause of the fire.
---