Atlanta Science Festival's Exploration Expo promotes discovery
PLUS: Join fellow Nooksters for The Nook's MARVELous 9th Anniversary and head over to Farm Burger Decatur for Movie Night
Reflect on the 50th anniversary of Dr. Martin Luther King Jr.'s final speech with iconic, historical, and powerful images in the High museum's "A Fire That No Water Could Put Out": Civil Rights Photography exhibition. $15. 10 a.m. Fri., March 23. High Museum of Art, 1280 Peachtree St. N.E. www.high.org.
If you're a fan of Marvel (how can you not be) then join fellow Nooksters for The Nook's MARVELous 9th Anniversary weekend filled with giveaways and a variety of food and drink specials. Free. 4 p.m. Fri., March 23. The Nook, 1144 Piedmont Ave. N.E. www.thenookatlanta.com.
Head over to Farm Burger Decatur this Friday for Movie Night! Come play team trivia and enjoy the screening of Wonder, an inspiring story about a young boy's struggle to fit in. Free. 6 p.m. Fri., March 23. Farm Burger, 410B W. Ponce de Leon Ave. www.farmburger.com.
Journey into deep relaxation and clear your mind with Kundalini Gongs at Candler Park Yoga, which will include meditation, breathwork, and therapeutic vibrations of powerful sounds. $12-$16. 7:30 p.m. Fri., March 23. Candler Park Yoga, 1630 DeKalb Ave. N.E. www.candlerparkyoga.com.
Follow the adventures of four sisters as they grow up during Civil War America in the timeless, captivating story of Little Women the Musical. The powerful score soars with the sounds of personal discovery, heartache, and hope. $20. 7:30 p.m. Fri., March 23. Elm Street Cultural Arts Village, 8534 Main St. www.elmstreetarts.org/littlewomen.
Join the road to transformation by participating in the Refuge Run 5K & 10K hosted by City of Refuge Atlanta. Help thousands of people take steps they never imagined were possible. $35-$45. 8 a.m. Sat., March 24. City of Refuge, 1300 Joseph E. Boone Blvd. N.W. www.cityofrefugeatl.org.
Bring your friends and family to enjoy a day of live music, arts, and food at the 2018 Brookhaven Cherry Blossom Festival.Free. 10 a.m. Sat., March 24. Blackburn Park, 3493 Ashford Dunwoody Road. www.brookcherryfest.org.
Finally the royal brunch you've been waiting for! Come to Venkman's Princess Brunch: Moana to watch how treacherous ocean waves can help build a wonderful friendship. Bottomless mimosas will also be available for the adult kids. Free. 10:30 a.m. Sat., March 24. Venkman's, 740 Ralph McGill Blvd. N.E. www.venkmans.com.
Come to the Atlanta Science Festival's culminating event, Exploration Expo, to promote science exploration, discovery, and innovation through interactive science exhibits and experiments. All ages are welcome! Free. 11 a.m. Sat., March 24. Piedmont Park, 1320 Monroe Drive N.E. www.atlantasciencefestival.org.
Celebrate the second birthday of Atlanta's first craft cidery with a new cider release, special cocktail making class, giveaways, raffles, live music, and more at Urban Tree Cidery Anniversary Weekend. Free. 12:30 p.m. Sat., March 24. Urban Tree Cidery, 1465 Howell Mill Road N.W.. www.urbantreecidery.com.
Listen to Atlanta's iconic beats at Local Trapstars feat. Ray Rockman + Trilla Kid + Trvp Beez. This event is cash only! $5. 4 p.m. Sat., March 24. Red Light Cafe, 553-1 Amsterdam Ave. N.E. www.redlightcafe.com.
Flying into the Future is where science and nature collide to bring you activities focused on STEM: Science, Technology, Engineering, and Math. The event highlights include a flighted birds of prey show, where visitors will be able to learn about these incredible animals and have opportunities to get up close as well. $6-$10. 12 p.m. Sun., March 25. Chattahoochee Nature Center, 9135 Willeo Road. www.chattnaturecenter.org.
Featuring music across cultures and exotic Caribbean food, Atlanta's Rum Punch Brunch is the place to be this Sunday. Seating is on a first-come, first-served basis so early arrival is encouraged. Free. 12:30 p.m. Sun., March 25. The Sound Table, 483 Edgewood Ave. S.E. www.thesoundtable.com.
Run the only one-mile competitive race in Atlanta at the eighth annual Morningside Mile race and help raise funds for the North Highland Corridor. $30. 2 p.m. Sun., March 25. Virginia-Highland Civic Association, North Highland Ave. www.morningsidemile.com.
Watch the hilarious, contemporary update of an American classic in which a mother and daughter struggle to understand each other by literally walking in each other's shoes in Freaky Friday, A New Musical.$25-$35. 5 p.m. Sun., March 25. Horizon Theatre Company, 1083 Austin Ave. N.E. www.horizontheatre.com.
More By This Writer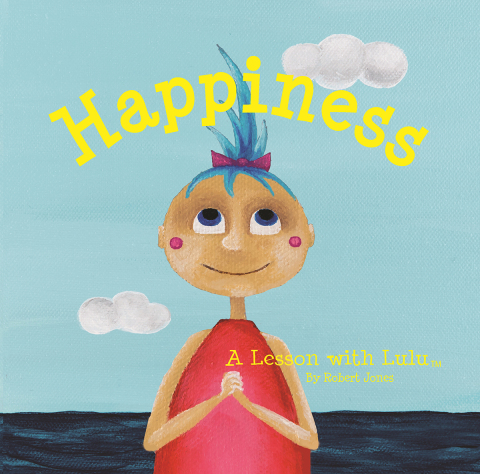 Tuesday April 17, 2018 02:16 pm EDT
'Happiness: A Lesson with Lulu' explores the complexity of emotions through a child's eyes |
more...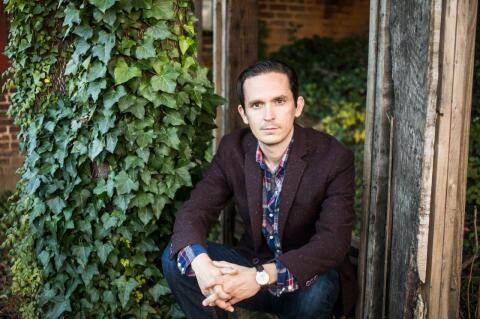 Monday April 9, 2018 11:03 pm EDT
The author talks about 'Darktown,' a novel with just the right amount of history, injustice, and entertainment. |
more...
Thursday April 5, 2018 05:00 am EDT
A moveable feast in Old Fourth Ward Park April 29 |
more...
Monday March 26, 2018 05:00 am EDT
Your yearly chance to support community arts while binging on as much pork product as your stomach can hold is back |
more...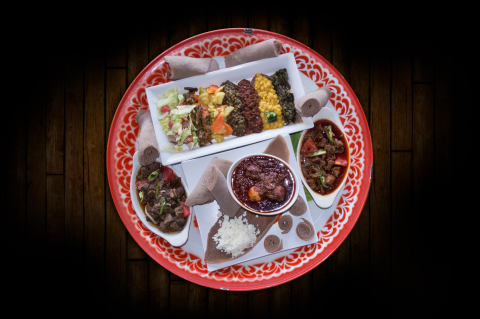 Tuesday March 13, 2018 05:00 am EDT
Get a firsthand taste for brunch, lunch, or dinner during the fifth annual ATL Airport District Restaurant Week, running from March 17 to March 25 |
more...
Search for more by Cristina Besosa
array(3) {
  [0]=>
  int(242)
  [1]=>
  int(244)
  [2]=>
  int(536)
}

---