SEE & DO: Byron Bowers
You have six chances (June 7-10) to check out one of Atlanta's finest, don't screw this up.
As the comedy capital of the South, Atlanta has produced a high volume of stellar stand-up comedians. Byron Bowers currently lives in the South Side of Chicago on Showtime's "The CHI," but he's a native Georgian. The comedian appeared on the Atlanta episode of Viceland's "Flophouse," "Jimmy Kimmel Live," "Adam Devine's House Party," and "The Eric Andrew Show."Bowers was recently cast in his first dramatic film role but before hits the set, he'll return home to headline a weekend at The Punchline. You have six chances to check out one of Atlanta's finest, don't screw this up.
$20-$25. Thurs., June 7-Sun., June 10. The Punchline. 3652 Roswell Road. www.punchline.com.
More By This Writer
Saturday December 8, 2018 10:24 am EST
Everyone's favorite know-it-all swings by Center Stage on December 14 |
more...
Thursday December 6, 2018 09:51 am EST
A product of the Chicago stand-up scene, Beth Stelling seems destined for greatness. Her second album, "Simply the Beth," and Comedy Central half hour special were lauded by Splitsider and The Interrobang as one of the best for 2015. Since then, Stelling has been regaling audiences with her Midwestern charm and wit on Netflix's "The Stand-Ups," "Conan," "Jimmy Kimmel Live," as well as writing... |
more...
Wednesday October 10, 2018 10:27 am EDT
A double-header of delightfully weird and unique brand of stand-up to Atlanta |
more...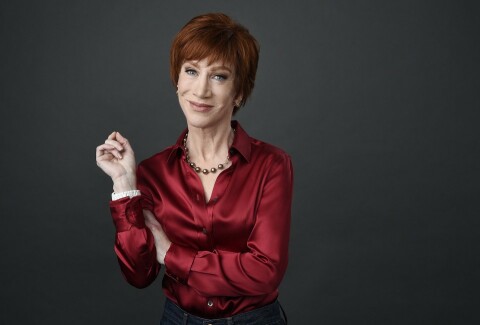 Tuesday September 18, 2018 01:28 pm EDT
The edgy comic stops by ATL on her 'Laugh Your Head Off' world-wide tour |
more...
Friday August 31, 2018 05:00 am EDT
The dynamic duo swings into East Atlanta Village on Aug. 31 |
more...
Search for more by Olivia Cathcart
---