25 Atlanta summer jams
Flamingo Shadow, Janelle Monáe, and more music to keep you moving
~~#000000:
Coathangers
(Suicide Squeeze). A live album is a true test of a group's strength and chemistry. There's no faking it on stage. The Coathangers' LIVE album, recorded over two nights at Alex's Bar in Long Beach, captures the group's savage energy and abandon on stage, touching on everything from recent numbers "Burn Me" and "Squeeki Tiki" to classics "Tonya Harding" and "Hurricane." The delivery occasionally transcends the lyrics, but it only adds to the impact — these songs come straight from the heart and the gut.
— Chad Radford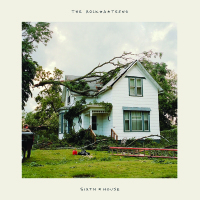 #000000:
The Rock*A*Teens | Sixth House
(Merge) Eschewing the juggernaut wall-of-distortion that defines the Cabbagetown quartet, Sixth House (out June 29) strips the ornamented abode to its bare frame. The Rock*A*Teens' first proper full-length since 2000's Sweet Bird of Youth is distinguished by expressions of angst and stark-raving romanticism delivered with wailing swagger. Singer and guitarist Chris Lopez's frazzled spiritual fervor leads guitarist Justin Hughes, bass player Will Joiner, and drummer Ballard Lesemann deeper and higher.
— Doug DeLoach