CL Influentials: Introducing the Summer 2018 Recipients
Josh Antenucci, Connie Buchanan, Maurice Cherry, and Meredith Kooi
It takes special people to make a city a special place. Much of what makes the ATL a happening city are the people behind the scenes, those who work tirelessly to make the city live and breathe with energy and excitement. 
Creative Loafing is identifying the people who do just that — make Atlanta a better place and, through our city's global reach, change the world.
The following four individuals were among many nominated by CL readers and selected by our panel of community insiders for the inaugural presentation of the CL Influentials. Each quarter, Creative Loafing will be accepting your nominations for people who you, our readers, feel deserve the accolades and attention they may not otherwise receive for making Atlanta such a great place to live. 
All four recipients were asked five questions to introduce themselves to readers. The questions – and their answers – follow.
1. What attracted you to Atlanta?
2. Do you see your work as "a calling," or is it something you enjoy and chose as a career?
3. Why do you think that what you do has resulted in your being labeled a "Creative Loafing Influential"?
4. What is your goal, your endgame? What do you hope to achieve by taking the path you have chosen?
5. Were you successful from the beginning, or have you encountered obstacles you had to overcome? What were they, and how did you get past them?
The next nomination period will be in the fall. Start thinking now of who you want to see take their place among the CL Influentials responsible for creating a better Atlanta, whether in the arts, sports, entertainment, education or business world.
We would like to thank We Work Midtown and Tequila Herradura for their assistance in this project. 
Josh Antenucci:
1. That was a long time ago — about 13 years now. After a decade in Washington, DC, I was looking for a change of pace and had recently gotten to know Atlanta. Weekend jaunts south always included late nights at Smith's Olde Bar and the Star Bar or a pop in to Variety Playhouse, and everyone I met was really excited about the local music scene. When the opportunity to come run EarthLink Live [before, and now again, known as Center Stage] came about, my bags were packed in a week.
2. I never could have predicted this career. I'm grateful every day to be making a living at it.
3. We've been fortunate that Rival [the company he co-heads with partner Lucy Freas] has had a lot of success on some milestone projects. We learned a long time ago that our competition is stiff and we needed a focus to survive. We've carved out a niche of putting quality over quantity and building our business around a few marquee events each year. The attention to the details — marrying the performance with the right venue on the right date to create the best experience for the artists and fans — has earned us a reputation for putting on kick-ass shows.
4. The day-to-day goal is to use our trade to create lifelong memories. Events can be so impactful on people's lives — and we love being a part of creating those moments.
End goal? We're just getting started. Ask me again in 10 years.
5. It's been a long road to where I am. Taking on risk is the way this business works, and things don't always go so well. I've taken a couple of gut punches in business but always caught my breath and learned something from the experience. Like anyone else, I determine my own fate by working hard and surrounding myself with smart people.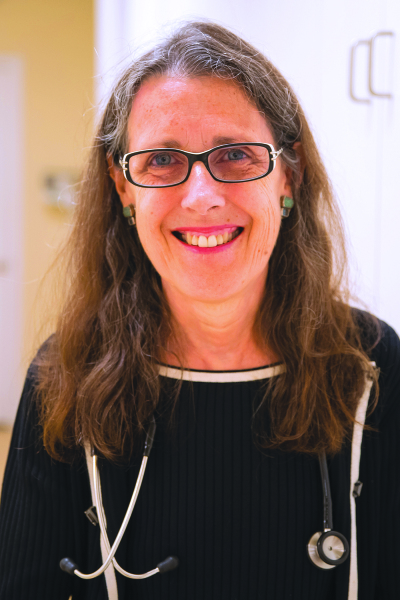 Connie Buchanan:
1. I was a new pediatric nurse in 1974 and moved to Atlanta in 1975 to work at Henrietta Egleston Hospital for Children, which is now part of Children's Health Care of Atlanta. My plan was to work there for three years and then move on to another city and continue my education. Atlanta was very different than I expected. I enjoyed that it was a city of neighborhoods and the people were warm, friendly, and diverse. I loved the strides being made in the political incorporation of civil rights emerging from the '60s and its young and vibrant culture.
2. I enjoy my work. I have loved being a nurse and a nurse practitioner. Within those roles I have always been able to grow and to learn. I started providing healthcare to homeless women and children in 1994 at the then Georgia Nurses Foundation Clinics. My plan was to work within that setting for three years and then move back into an academic or private setting to earn money for retirement.
I grew up in Appalachia and in an impoverished area. Urban poverty and homelessness was something that I could not imagine. I saw women with children struggling to find a safe place to rest at night. Hunger was the number-one problem that I saw.
Women and children could not get the most basic care due to a variety of overwhelming barriers: the lack of transportation, social skills, or reading skills; the inability to go to an appointment because you can't take all of your children with you, nor can you find a sitter, so you have to stay at home; being handed a prescription for a medication that you could not possibly afford; dealing with depression and other mental health conditions in which traditional providers were not educated.
When GNF closed their clinics in 1998, the staff of the Women's Clinic incorporated (there were seven of us). We resumed services as Community Advanced Practice Nurses Inc. under the fiscal umbrella of the Atlanta Women's Foundation, until our own 501(c)3 was granted in March of 1999. I lost the draw of the straws and became executive director. I have learned so much about business, government, and compassion.
My one inviolable goal with our organization was to stick with our mission and not allow "mission creep," that is, broadening our objectives in an attempt to follow funding and money.
3. I think that I am only influential in that I have been able to build a team of staff, volunteers, and community activists that are wonderful providers of care and advocates for health. We are a group of advanced practice nurses, clinical nurse specialists, nurses, and other healthcare providers who, under the supervision of Dr. Beverly Taylor of Morehouse School of Medicine, provides care to greater than 3,400 unique clients in this city every year. We do this with minimal financial resources which are always a struggle to maintain. I also appreciate the strength and resilience of all of our patients. Whenever I get the fatigue that so often comes when you work with those in need, I only need to look in the faces of those that I serve and see that my life is simple, indeed.
4. My goal is to "go to the beach" with, hopefully, a national basic healthcare system in place where people will not have to access different levels of care based on the money that they can pay.
5. Funding has been the number-one problem in providing care. We get support from area foundations, some public funding, and individual support.  Corporate support has been much harder to find. We also depend upon all of our professional volunteers who donate their time and enthusiasm to care for the clients at our clinics.
Maurice Cherry:
1. I've always had an idea of Atlanta and what kind of city it was since I was a kid. I'm from rural Alabama, and whenever our class had some kind of end-of-year surprise, it was a trip to Atlanta to go to Six Flags Over Georgia. Because of that, I've visited Atlanta probably about a dozen or more times! Atlanta wasn't specifically on my radar when it came time for me to go to college, but I definitely wanted to get out of Alabama. My mother, on the other hand, didn't want me going too far from Alabama. My senior year of high school, I was offered a full scholarship to attend Morehouse College, so going to Atlanta ended up being the most practical decision.
2. My work is something I enjoy that ended up becoming a calling somewhere along the way. When I started Revision Path, it was initially just a way for me to connect with other Black designers and developers and creatives that I knew weren't getting any sort of recognition from the design community. Five years later, Revision Path is still keeping with its mission, but now our reach is worldwide. We even expanded it four years ago into 28 Days of the Web, a celebration of Black designers during Black History Month. This year, I was awarded the Steven Heller Prize for Cultural Commentary, which is a huge honor and a testament to the visibility and recognition of the work I've done over the years. 
3. That's a good question! I usually tell people that I'm "just a podcaster," because when it comes down to the essence of what I do, it's not that different from what any other podcasters do — I get on a microphone and I talk to people. But I truly believe that the focus and scope of the work of highlighting Black creatives here in Atlanta and beyond is what's most important. I mean, I even got my start as a designer in Atlanta because of a classified ad in the back of an issue of Creative Loafing, so being labeled a "Creative Loafing Influential" is really kind of a full circle moment for me. I'm really proud that the work I'm doing is finally being recognized here in the city that I call home.
4. My main goal is to change the conversation and perception about who is a designer and who can be a designer. For a long time, there's been a specific monocultural view of who a designer is and what they look like. It's something which has been perpetuated not just by design media, but by design education as well. I feel that with Revision Path, I'm helping to not only shift the design community's gaze to an underrepresented group of designers, but to also provide these designers with a platform to tell the world who they are and what they do. For many of my guests, it's the first time anyone has interviewed them about their work. My hope is that it's not the only time.
5. I'm a Black man in America, so obstacles in my path are a given. The legitimacy of my work is continually questioned. The level of my work ethic is always tested. The quality of my work is always undermined. I try not to let those issues get to me, but I'm only human. The way that I have gotten past them is to just stay in my lane, not compare myself to others, and always remember that what I'm doing is to the service of a greater good. Overall, I'm blessed that I've been able to overcome many of the obstacles in my path to get to the level of success I've attained.

Meredith Kooi
1. I came to the ATL in August 2011, for my PhD in the now-defunct Graduate Institute of the Liberal Arts at Emory. At the time, I thought I was on the academic track. I was in course work and lived near campus, gearing up to be a professor. But I've come to realize that my commitments are with this city, not with the academic institution, per se. I don't want to leave this place just to find a teaching job. In all honesty, the grad school atmosphere was not, and is not, really for me. After I completed my two years of course work, I decided to move away from the Emory campus, and ever since I've kept moving farther south and west in the city. I've now been in the Pittsburgh neighborhood going on three years.
I have to admit that over the years I've told myself that I was going to leave this place. This was out of frustration with a lack of opportunities, a feeling that I wasn't being seen, and other sorts of arts-related shenanigans and controversy. Clearly, that hasn't happened. I still call this place home. In fact, I think I finally feel at home. Chicago, my birthplace, where my family is, just doesn't feel like home anymore. I believe that, even with all of the development here, there is room for experimentation, which is pretty special. I think the opportunity to take risks and fail is really important, and I think that Atlanta is one of those places where you can do that: Strike out on your own path and see where it takes you. 
In some way, I feel like I owe Atlanta something. I feel like it has reached out to me and has asked me to stay and help it out with things. There are many special people here. The thought of not being with them does not feel good. Even though a lot of the times I feel forgotten about or passed over, I feel that this is my place, and I'm not planning on leaving anytime soon. 
2. Yes, I guess I do see my work as a sort of calling. I don't think I could not do what I do. For me, it's not that I'm necessarily drawn to making any particular art object, rather, I am driven by curiosity, questions, and a sense of responsibility. My aim is not really to be an artist in the conventional sense of the term — a person who creates objects for consumption. Instead, I am invested in looking at the world in a different register and allowing others in on that exploration. Whether it is sitting down with a community member to record their story, leading a group of elementary school kids on a historical walking tour, writing art criticism, curating an exhibition of others' work, or presenting my solo work, I consider myself a sort of channel of inquiry instead of definitive author. In a way, this makes building a career a challenge for me. Everything I do, I consider to be an experiment or opportunity to practice. Since I don't consider myself an authority in these various realms, and rather one participant among many, it makes selling myself for paid work kinda difficult!
3. I can't be sure. Maybe it has something to do with being a connector, facilitator, and caregiver. I care deeply about people here — my fellow artists, community members, writers, curators, activists — and I try to give back in whatever ways I can. I would like to think that this is what has led to being seen as "influential." Maybe it also has something to do with how I've been involved in the conversation of art and culture here, I don't know. But as I said above, I don't really designate myself as any sort of authority, so it's interesting to be given a title. 
4. I really don't have a clear endgame, and I'm okay with that. The only goal I really have for myself is to be able to survive, thrive, and find contentment. Yes, there are some big-name institutions and funders that I would absolutely love to be able to work with someday, but right now, my goal is to spend my time with my community members to build something special together. What I hope to achieve is growth in perspective, knowledge, community. I've come to realize that at the end of the day, all I have is my integrity, and so that fuels all of the work that I do. I keep telling myself that I just need to remember to trust that instinct and everything will end up okay somehow. 
5. Hell no! I Absolutely have not been successful from the beginning! I feel that every day I encounter obstacles, and I don't foresee that stopping at any point. I think a lot of my obstacles result from coming up against the way things are in the art community. Generally, there is a lack of opportunity — funding, galleries, experimental venues — and there is definitely a gatekeeper game here, which I do not intend to play. Because of this, I have had to create my own opportunities and just keep my nose down and do the work. I used to get upset about this, but I realize that I can't spend my energy on that. There is work to do, and I intend to keep doing it. That frustration, with gatekeeping and hierarchy, has also led me to present and curate the work of others and involve myself in more collaborative projects. I do not see myself as a single entity. I believe that a lot of the work I do is of, with, and for others around me. Whether curating exhibitions of artists that I respect or writing art criticism, I do not see that work as necessarily of or by me; it is for and by those artists, this city's citizens. 
I think some of my obstacles may be self-made or have something to do with conflicting personalities and ways of doing things [between] me and this city. Sometimes I feel like I'm seen as the hard-ass from the North. Especially when it comes to the art criticism I write. I firmly believe in writing honestly and looking at things critically and analytically, even when it is less popular. As I do this partly out of love and wanting the best for this place, I think when it comes down to it, I'm a sensitive softy.
---