The Mayor's 5K on the Runway
(sponsored content)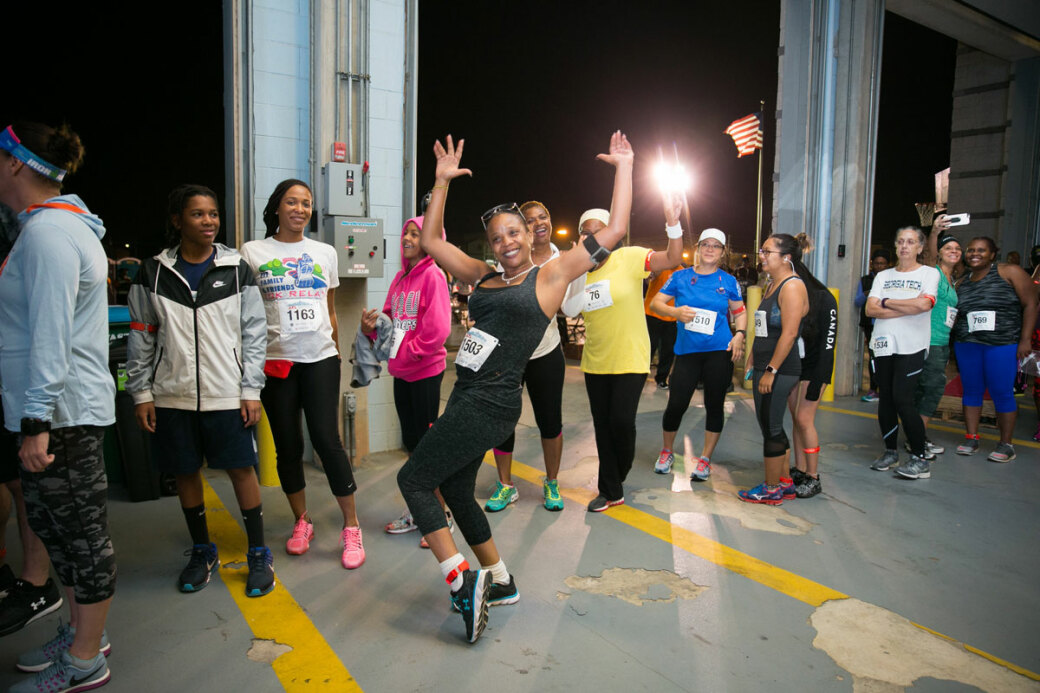 Before daybreak Sept. 30, nearly 2,000 runners and walkers took off for the third annual Mayor's 5K on the 5thRunway, hosted by Atlanta Mayor Kasim Reed at Hartsfield-Jackson Atlanta International Airport.
The race marked the last for Mayor Reed as Atlanta's leader. Reed conceived the event during his two-term administration.
"It has been the honor of my life to serve as the mayor of the City of Atlanta and to be shoulder to shoulder with people like you who are such good, amazing people," Reed said to the thousands gathered.
This year's record proceeds will help Atlanta students with tuition through the Mayor's Youth Scholarship Fund.
"The cost of college is a barrier to so many of the City of Atlanta's children," Reed said. "Under the leadership of Jannquell Peters, who runs our scholarship program, we are going to award more than 100 students average scholarships of $5,000 to pay for college."
According to City of Atlanta estimates, race proceeds totaled $188,752, pledged and in-kind. Monies came from individual registrants, corporate groups and donors, including lead sponsors Delta Air Lines, Mizuno and HMS Host. Last year's event raised $185,340.
Airport General Manager Roosevelt Council, Jr. urged the crowd to have fun and make history on the loop course.
"Today, you will participate in a 5K race on one of the flattest – and fastest – courses in metro Atlanta," Council said. "Unlike any other course in the world, this race is set on our fifth runway, often called America's most important runway. Like so many of Mayor Reed's initiatives during his tenure in office, this race has really taken off, growing and improving each year."
This year's improvements included a virtual race option for registrants and a drone that captured the activity overhead. Race-goers were able to meet hometown Olympian track medalists Terrence Trammell and Angelo Taylor, and Tri-Cities High School's drumline performed, boosting pre-race excitement.
Once the horn blew, arm bands illuminated the darkness as participants raced down Runway 10-28. Many finishers took selfies at sunrise.
Council heralded the Mayor's 5K as just one example of Mayor Reed's support for the Airport and community at large.
"Although Reed's tenure as mayor ends in just a few short months, his extraordinary achievements on behalf of this Airport – and the entire City of Atlanta – will reverberate for generations to come."
array(3) {
  [0]=>
  int(242)
  [1]=>
  int(725)
  [2]=>
  int(1442)
}