SCREEN TIME: 'BlacKkKlansman' brings Spike Lee back in a big way
Fact-based 1970s drama finds disturbing parallels with today's politics
ONE RON, TWO COPS: Adam Driver and John David Washington play Colorado cops who partner up to take on the KKK in 'BlacKkKlansman.'
"America would never elect someone like David Duke to be President of the United States!" declares undercover detective Ron Stallworth in BlacKkKlansman.
Spike Lee's fact-based comedy-drama, based on Ron Stallworth's book of the same name, takes place in Colorado Springs in the 1970s, but the script isn't shy or subtle about finding parallels to contemporary politics and race relations. For most of BlacKkKlansman, the modern references work like knowing winks, but by the end the comparisons are devastating, revealing contemporary racism as a clear and present danger.
As the city's first African-American officer, Ron (John David Washington) takes his first undercover assignment to infiltrate the crowd at a speech by Kwame Ture (Corey Hawkins playing the former Stokely Carmichael). Soon after, he sees a newspaper recruitment ad for the Ku Klux Klan and calls in, identifying himself as a proud, angry white American interested in joining. The film notices that the "Black Power" and "White Power" groups can use similar rhetoric, even though their moral centers are very different.
Experienced officer Flip Zimmerman (Adam Driver) agrees to mingle with the Klansmen as "white Ron Stallworth," while the real Ron cozies up to Imperial Wizard David Duke (Topher Grace) in phone calls. After Sorry to Bother You, BlacKkKlansman is the second film this summer that hinges on a black man "sounding white" over the phone.
The film finds plenty of humor in the stranger-than-fiction incident of a card-carrying African-American Klansman and includes such satirical flourishes as Alec Baldwin's cameo playing a professorial but deranged white supremacist. As director and co-writer, Lee embraces the tropes of buddy-cop movies to build suspense, and high-tension scenes show both officers facing hostile scrutiny from paranoid racists. Lee's other genre exercise, the heist film Inside Man, became his biggest box-office hit, but BlacKkKlansman proves much more politically relevant and personal.
The story partly provides a vehicle for dialogue about social engagement. His undercover access to anti-Semites makes Flip reconsider his identity as a nonpracticing Jew, while Ron romances Clarice (Laura Harrier), a black student activist, and argues whether a racist police force can be changed from within. Lee even explores the racial elements of cinema history, weaving into the narrative one of the Atlanta scenes from Gone With the Wind, a chat about Blaxploitation heroes, and an extended sequence in which Duke and the Klansmen approvingly watch D.W. Griffith's racist The Birth of a Nation.
BlacKkKlansman is longer and more leisurely paced than one would expect: When a character starts a speech, Lee settles in to absorb its ideas in more detail than most other filmmakers would. But BlacKkKlansman finds the director of Do the Right Thing and Malcolm X at his most focused and engaged in years. Whether he's entertained by Stallworth's story or inspired by the current direction of America, Spike Lee's comeback arrives just when cinema needs him most.
BlacKkKlansman. ★★★★☆ Stars John David Washington, Adam Driver. Directed by Spike Lee. Rated R. Opens Aug. 10. At area theaters.
The root of all evil? No less than racial tensions, economic inequality serves as another pressing issue in contemporary America, as well as the rest of the world. Two female documentarians view the corruptive qualities of money from different perspectives. Opening at successive weeks at Landmark Midtown Art Cinema, Generation Wealth (Aug. 3) and Dark Money (Aug. 10) land a one-two punch on the fading concept of the American Dream.
Generation Wealth serves as photographer/filmmaker Lauren Greenfield's follow-up to her incisive, hilarious The Queen of Versailles. The documentary uses a career retrospective of Greenfield's work —photography, oral history, and film — to document the American pursuit of wealth, beginning with rich, young Californians in the early 1990s, and traces themes of rampant consumerism over the years. Subjects include Las Vegas VIP rooms, Atlanta's Magic City strip club, and former high-rollers turned international fugitives.
But Greenfield expands her thesis to include sexuality and beauty as forms of cultural currency, allowing her to interview to porn stars, plastic surgery obsessives and child beauty contestants. While feeling increasingly remote from the initial thesis, the subjects (mostly women) tell the film's most compelling stories. Greenfield also brings in "workaholism" as a way to interrogate her feelings of being abandoned by her own careerist mother, as well as her guilt over neglecting her own children.
By comparison, Dark Money proves more focused as it examines financial and political corruption in Montana,  accelerated by the "Citizens United" Supreme Court case. Montana Democrats and Republicans alike fight corporate control, particularly by "dark money" groups that can bankroll smear campaigns without public disclosure.
While following an investigative journalist and some political watchdog groups that seem completely outmatched, Dark Money plays like a David and Goliath story – except that here, Goliath is invisible, with no legal way to determine where he is. The material can be dry and complex, but it finds more victories and silver linings than one might expect, even as it depicts the efforts to resist a rigged system to be as futile as stopping a rising tide.
Generation Wealth. ★★☆☆☆ Directed by Lauren Greenfield. Rated R. Opens Aug. 3. Dark Money. ★★★☆☆ Directed by Kimberly Reed. Not rated. Opens Aug. 10. Both at Landmark Midtown Art Cinema.
Coming Attractions: Atlanta's Mansa Productions debuts its first film, the 19-minute A Father's Love, at 5 p.m. Aug. 5 at The Gathering Spot. The teenage love story stars co-writers Jessie Usher and Allen Maldonado. MProductions.co
Screen Time is a monthly column about film and cinematic narratives, from the big screen to streaming services.
More By This Writer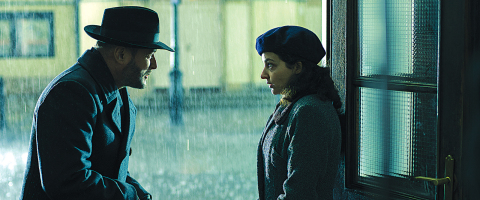 Tuesday February 4, 2020 01:35 pm EST
Annual showcase of Jewish cinema features two superb documentaries about unforgettable photographers |
more...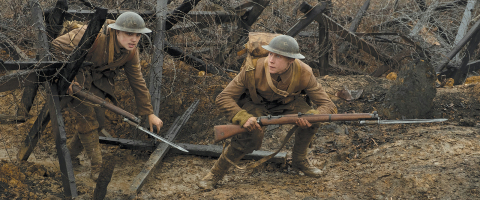 Friday January 3, 2020 11:04 am EST
World War I film brings combat to life; Stephen King returns to Georgia with "The Outsider" |
more...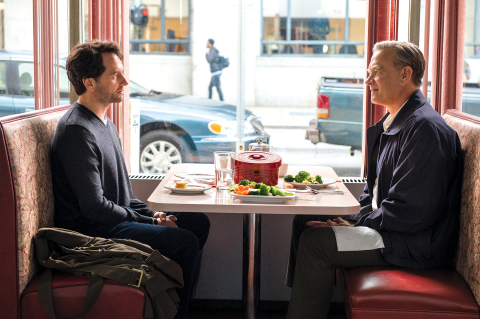 Tuesday December 3, 2019 05:30 pm EST
"A Beautiful Day in the Neighborhood" ignores biopic clichés for surprisingly perfect holiday fare |
more...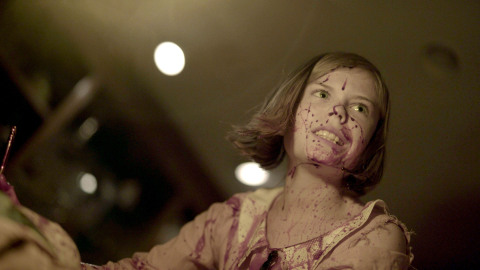 Saturday November 2, 2019 01:08 pm EDT
Indie film event unites Atlanta horror fans while HBO's locally produced series deconstructs superhero genre |
more...
Wednesday September 25, 2019 11:25 am EDT
Atlanta's 32nd annual LGBTQ event presents films with urgency |
more...
Search for more by Curt Holman