QUICK BITES: Food news roundup 8-30
Neighbor's Pub expands, Buckhead gets a new brunch spot, and more
So much happening along the Beltline. Following the opening of Bazati, Estrella
opened this Thursday (Aug. 30) on the rooftop above (550 Somerset Terrace). The
Yucatan inspired restaurant and bar with food rooted in Mexico and Latin cocktails
looks like the perfect spot to hold onto summer in their umbrella seating. We're
excited for the ceviche, cochinita spring rolls, and adobo chicken from chef Cam
Floyd's menu. 
Nearby, New Realm Brewing released its third beer into cans. Hoptropolis pours
golden with a light haze and oozes tropical flavors and aromatics with the addition the three p's: peach, pineapple, and pineapple. Get it in cans or on draft at the brewery or in Georgia retailers. 
Over at forthcoming Edge on the Beltline, where Kevin Gillespie's Cold Beer is slated to open this December, Shake Shack (670 Dekalb Ave.) has broken ground for
burgers and crinkly fries on the eastside Trail.
There's always hope. Atlanta based Coca Cola recently acquired New England soda
Moxie. Perhaps this will inspire a celebration or a return of lunch service at
Ticonderoga Club with spiedie sandwiches and cape Cod chips to go with.
Virginia-Highland mainstay Neighbor's Pub has been pouring pitchers of beer since
1985, expanding bit by bit over decades. When Hand-In-Hand recently shuttered
Neighbor's took over the lease and began expanding the patio to cover the entire
complex at 752 N. Highland Ave. The dog-friendly patio is already under
construction. Expect the interior expansion to be completed mid 2019. Cheers!

For years guests have been asking Pano Karatassos to write a cookbook filled with
recipes he serves at Buckhead's Kyma. He delivered and his beautiful tome Modern
Greek Cooking comes out Sept. 12.
New to the brunch scene, Buckhead's Irby's Tavern (322 E. Paces Ferry Rd.) is now
open Saturdays and Sundays from 11 a.m. to 3 p.m. with a little something for
everyone. We spotted salmon hash, lobster benedict, and chocolate cheesecake
French toast on the new menu. 
A second location of Biltong Bar — the South African inspired Ponce City Market
spot known for house-cured beef jerky — is opening this Fall at The Shops at
Buckhead. Expectations are high with stellar chef Matt Weinstein (ONE Midtown
Kitchen, Woodfire Grill) at the helm. Lunch and dinner menu have new additions
like tandoori chicken wings and Peri-Peri trout dip. Look for an elevated cocktail
program too. 
Nick Koulouris started his original Grecian Gyro restaurant in Hapeville in 1982
and it's been family run ever since. He recently opened a 6 th location in Snellville (2228 E. Main St.). Yamas!
You wanna learn about wine with crash courses and engaging 101 sessions on wine
categories and varietals geared toward millenials? Want to also have access to
unlimited tastings and a bubble bar? Wine Riot is headed to The Fairmont (1429
Fairmont Ave. NW) Fri. and Sat. Sept. 7-8. For more info and tickets:
http://wineriot.com/atlanta-information/
We've got sweet news from Pinewood Forest, the mixed-use development adjacent
to Pinewood Studios south of Atlanta. Honeysuckle Gelato is slated to open late
Fall of 2019.
Yee haw! (Had to) Dallas-based rotisserie chicken chain Cowboy Chicken opens its
first Georgia location in McDonough (90 South Point Blvd.) Mon., Sept. 3. Guests can watch chicken roasting on a large, wood-burning rotisserie from the restaurant, owned by former NFL player Van Jakes and wife Chrystal Jakes. 
There's a tiki takeover happening at Decatur's S.O.S. Tiki Bar (340 Church St.).
On Wed., Sept. 5 Plantation Rum launches Xaymaca Rum beginning at 6 pm. There will
be specialty cocktails and rum flights.
Irwin Street will soon have a bone broth stall. Mihoko Obunai (Nexto) will have
counter service of fresh and frozen broths at Mihoko's Method Bone Broth. Pups
will have a version to help power through strolls along the adjacent Beltline.
Billy Kramer of the pop-up Billy's Burgers recently won Atlanta Food Wars, a
qualifying event for the World Food Championship for his burger. He now goes on to
compete in the championship event this November in Orange Beach, AL. (grand
prize is $100,00 yall.) We cannot wait for him to open a spot in town. Until then,
follow Billysburgers on social media for pop-up locations. 
More By This Writer
Wednesday October 16, 2019 04:50 pm EDT
Where to go when you want to drink the good stuff |
more...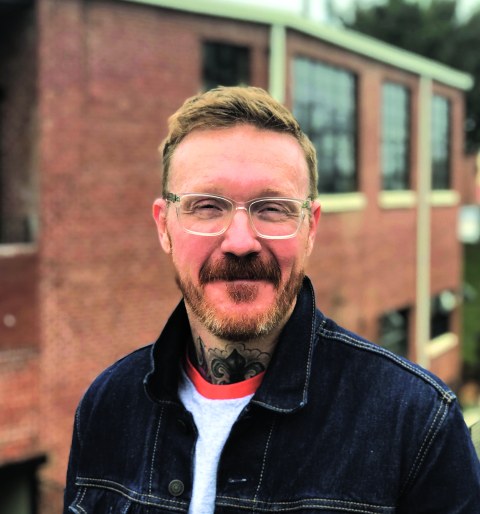 Friday January 11, 2019 09:36 am EST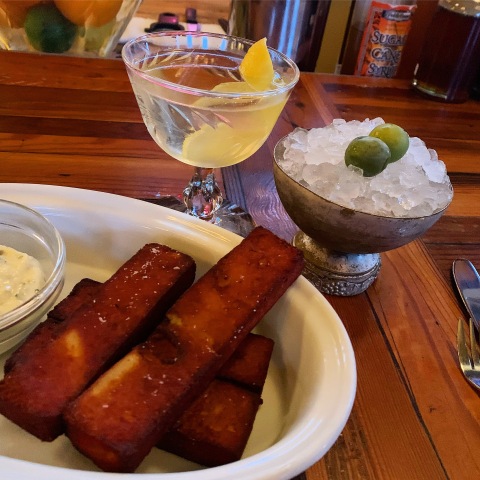 Thursday January 3, 2019 07:08 pm EST
Restaurant closures, Instagram news, and more |
more...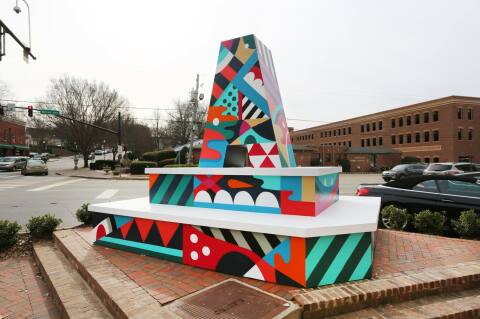 Thursday December 27, 2018 05:51 pm EST
Taco closures, 52.2 tons of grapes, and more |
more...
Thursday December 20, 2018 03:50 pm EST
Summerhill gets pizza, Trader Joe's stocks the shelves with cheese, and more |
more...
Search for more by Angela Hansberger