Out on Film celebrates more than three decades of progress
Director Jim Farmer reflects on Atlanta's queer film festival
READY FOR ACTION: Jim Farmer, Out on Film's director, is ready to ring in 31 years at Landmark Midtown Art Cinema, where the annual festival will take place from Sept. 27-Oct. 7.
For 31 years Out on Film, the city's LGBT film festival, has promoted stories of challenge and triumph among members of the queer community. Since becoming director in 2008, film critic and gay activist Jim Farmer has made the event a showcase of representation and inclusion for queer filmmakers and its community.
Out of Film was originally programmed as part of the Atlanta Film Festival, but became a stand-alone festival in 2008. When the opportunity to helm the new festival arose, Farmer, who managed Landmark Midtown Arts Cinema during that time, raised his hand. He admits the first year was extremely difficult. In fact, nothing really happened.
"The first year we didn't even produce, really," Farmer says. "It took so long just to get our bearings. We did a spring festival that was in essence a retro 2008 festival and the traditional festival in the fall of 2009."
Out on Film receives hundreds of films from filmmakers that must be screened, categorized, and considered to ensure their content and quality fit the standards the festival has established. For Farmer, this directive is important on many levels.
"Of course Out on Film~~ hopes to do well financially every year," Farmer says. "But more importantly, I'm concerned with producing a high-quality festival. A festival where people can go and see movies they won't find anywhere else, and learn about themselves, learn about others, and really see themselves on the screen."
This year's festival runs Thurs., Sept. 27 through Sun., Oct. 7 at Landmark Midtown Art Cinema. On Thursday, the festival opens with the documentary, When the Beat Drops. Directed by Jamal Sims, the film explores bucking, a troupe-style form of dance inspired by historically black college dance squads. The festival will close with Mapplethorpe, a feature film about the legendary photographer directed by Ondi Timoner. The film stars Matt Smith ("The Crown," "Dr. Who") as Mapplethorpe, who struggles with acceptance in New York's art scene and with his sexuality.
Farmer says diversity in programming is critical to Out on Films' success. When selecting films to screen, he is keenly aware of the festival's importance to the LGBT community at large.
"Some people that we have as patrons don't live in the Metro Atlanta area. They come from surrounding areas and for them, they are in places where they cannot be out at work, or they cannot be out personally. But when they come here they can be who they are — they can be themselves. A lot of younger people don't know what that is like. But I think Out on Film is a safe haven for everybody to come together and realize we're fighting for the same things. This is an event that brings people together."
Looking back over 10 years presenting independent queer cinema at Out on Film, Farmer is optimistic toward the future of the festival.
"Our goal from the very beginning was to be one of the top five LGBT festivals in the country," he says. "We're sort of inching up there. Our goal is just to add more and keep giving people more product, more guests, and more films to choose from."
More By This Writer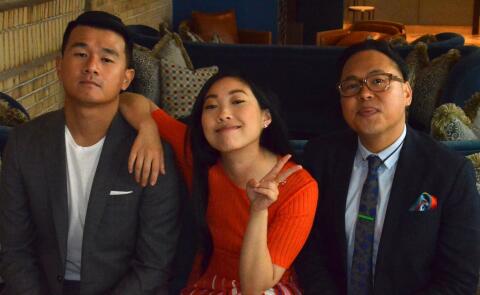 Friday August 24, 2018 05:00 am EDT
The cast of "Crazy Rich Asians" open up about what it means to take part in a film depicting Asian people and culture |
more...
Tuesday July 3, 2018 12:53 pm EDT
Having a day on the rapids is much closer than you think. |
more...
Friday June 8, 2018 04:23 pm EDT
Mondays nights in East Atlanta Village were relatively quiet. Now two weekly pop-up music events are trying to make Mondays a destination for good times and good music.
The Churchill Grounds jazz trio kicks off the evening's session at Jazz-Art Martini Mondays at Ten Atlanta. Playing traditional jazz favorites, the trio continues a longstanding tradition of allowing local musicians and...
|
more...
Thursday May 10, 2018 09:58 am EDT
Get your show idea on TV! |
more...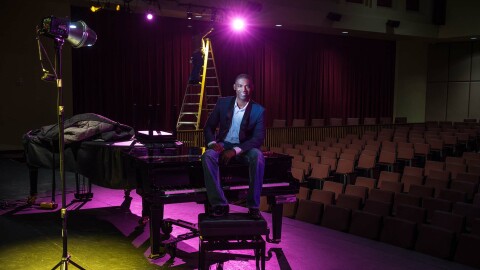 Thursday April 12, 2018 11:18 am EDT
Search for more by Edward Adams
---