The gospel according to Coltrane
Jazz musicians convene for 6th annual interfaith celebration of the immortal suite, 'A Love Supreme'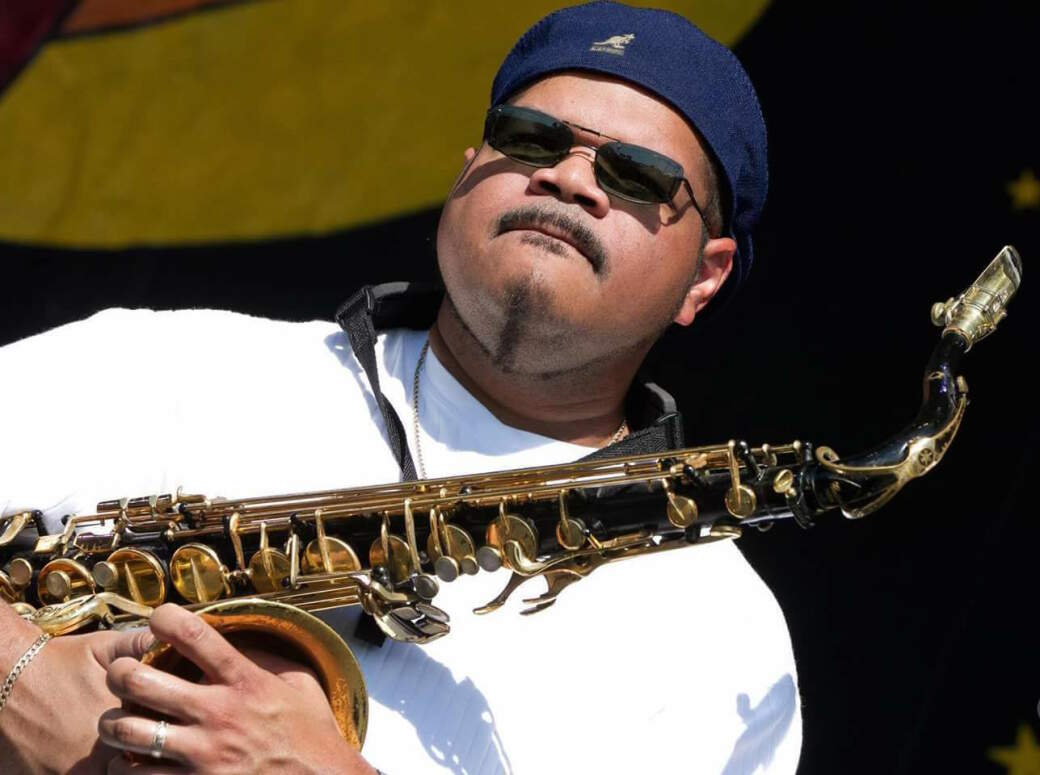 A LOVE SUPREME: New Orleans saxophonist Clarence Johnson III joins locals in a recreation of John Coltrane's deeply spiritual 1964 opus.
More than 50 years after its original release, John Coltrane's A Love Supreme remains the quintessential, transcendental jazz composition. On November 15, pianist Matt Wauchope, bassist Scott Glazer, drummer Justin Chesarek, and saxophonist Clarence Johnson III recreate the legendary John Coltrane Quartet (pianist McCoy Tyner, bass player Jimmy Garrison, and drummer Elvin Jones) to perform A Love Supreme in its entirety.
This is the 6th annual interfaith celebration of the immortal suite. Organizer Wauchope is a veteran jazz, blues, and church pianist who has performed and recorded with the late guitarist Sean Costello, Pinetop Perkins, the Blind Boys of Alabama, ragtime innovator Blair Crimmins, and with his own group the Mar-Tans. Glazer leads the jazz and Southern soul-inflected Mojo Dojo band. Chesarek teaches jazz percussion at Kennesaw State University and performs with his own trio. An accomplished New Orleans-based musician who lived in Atlanta briefly following Hurricane Katrina, Johnson has directed bands at Spelman and Morehouse colleges and performed with George Porter Jr., Delfeayo Marsalis, Bill Summers, Davell Crawford, and R&B/gospel singer Jennifer Holliday.
As with past performances, Thursday night's audience can expect to witness local musicians augmenting the quartet in an exaltation of the gospel according to Trane.
Free (donations taken at the door benefit Heifer International and Decatur Emergency Assistance Ministry). 7:30 p.m. Oakhurst Presbyterian Church, 118 2nd Ave., Decatur. 404-378-6284.
---