QUICK BITES: Food news roundup 11/29
New noodles, tater tot deliveries, Beltline eats, and more
Szechuan lovers rejoice! Gu's Kitchen is now open in Orient Center next to Pho Bac. Slurp noodles and nosh on dumplings from 10 a.m. to 5 p.m. daily. Counter service is fast and friendly.
From the folks behind Victory Sandwich Bar, S.O.S. Tiki Bar, and Little Trouble, LLoyd's (yes, both L's are capitalized) is now open in Inman Park (900 Dekalb Ave.) The crew describes it as "your grandpa's bar." There's no frills or elaborate drink menu, just classic beers (Molson Canadian, anyone?) and a menu of burgers, bologna sandwiches, and meatloaf with a side of all-you-can-eat mashed potatoes.
Street Daddy Sammy is hitting the street of ATL this week with a delivery only menu of their signature hot takes, including the Grand Master Smash burger, Piggy Smalls, Run BLT, and tater tots with all the toppings. Available through Uber eats, Door Dash, Postmates, or Grub Hub late into the night.
On Tues., Dec. 4, the Atlanta History Center hosts a conversation celebrating LGBT women in food with author Julia Turshen (Now and Again). The evening begins with a signature cocktail from Tiffanie Barriere and small bites from Lis Hernandez (Arepa Mia). A panel conversation follows moderated by Rosalind Bentley (The Atlanta Journal-Constitution) with cookbook author Virginia Willis, agent Lisa Ekus, chef Deborah VanTrece and her partner Lorraine Lane (Twisted Soul Cookhouse & Pours), along with Kim Severson.
Bully Boy by Concentrics Restaurants is now open on the Beltline next to TWO Urban Licks. The cool dinner spot features "Eastern seafood fare" by Chef Michael Bertozzi from 5 p.m. every evening.  Craft cocktails and a wine list are curated by sommelier Justin Amick. 
Hugh Acheson's eighth restaurant Achie's permanently closed its storefront in The Battery's Omni Hotel. The restaurant, helmed by chef Alex Bolduc, opened in January of 2018, with a menu as tasty as it was visually stunning.
Lucky ducks near East Atlanta Village will soon be able to order warm cookies directly to their front doors. Insomnia Cookies will soon open next to Banshee at 1271 Glenwood Ave. SE.
Craft beer by the ounce is coming soon to Studioplex Alley development. Along with self-serve pours, Asheville based Pour Taproom also has a robust selection of cider and wine.
Eat a taco and give to Hogs for the Cause (pediatric bran cancer outreach). From Dec. 3-9 the organization will be serving up their collaboration Hogs for the Cause taco--a flour tortilla stuffed with Fox bros. smoked pork, Taqueria del Sol's salsa tortilla, salsa verde, onions, and cilantro at all Taqueria del Sol, Fox Bros. Bar-B-Q, and Que-osk locations.
Alpharetta's Coalition Food and Beverage is now serving Sunday brunch. Chef Woody Back's menu, which features avocado toast, pastrami hash, sour cream pancakes with blueberries, and breakfast Old Fashioneds, is available from 11 a.m. to 3 p.m. No need to get up early, there's plenty of lunch options to choose from as well.
Cheers to Midtown's The Federal (1050 Crescent Ave.) on two years of great food and drink. The anniversary celebration includes a special prix fixe menu for two from Dec. 4-8 (dinner only). Dig in to three courses, with wine and whiskey pairings optional.
There's a chance to kick it with Atlanta United players. Stop by the Decatur location of gusto! (1545 Church St.) on Sat., Dec. 1 from 7-9 p.m. to meet defender Miles Robinson (#12) and forward Brandon Vasquez (#19). All the restaurant's proceeds from the promotion benefit Atlanta Women's Foundation in partnership with Emory.
More By This Writer
Wednesday October 16, 2019 04:50 pm EDT
Where to go when you want to drink the good stuff |
more...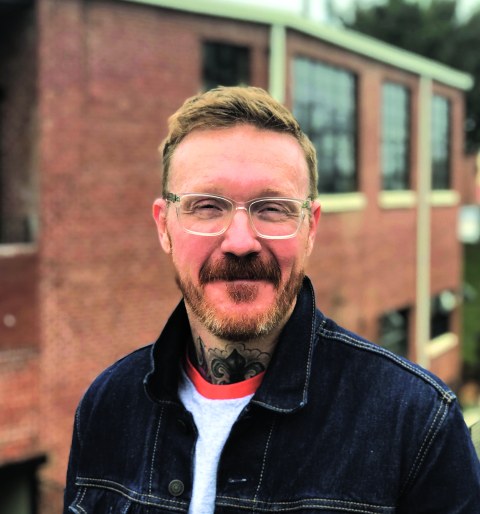 Friday January 11, 2019 09:36 am EST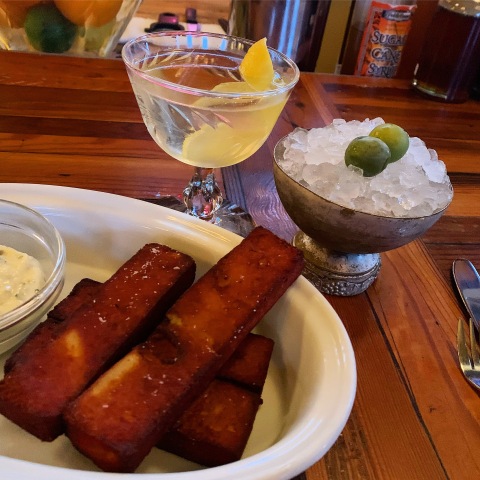 Thursday January 3, 2019 07:08 pm EST
Restaurant closures, Instagram news, and more |
more...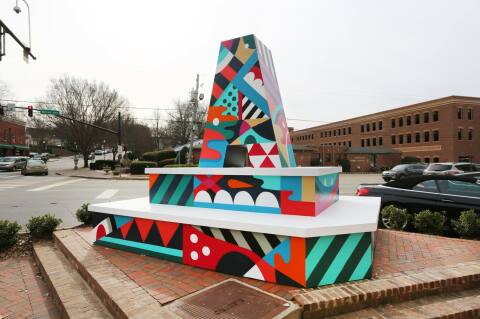 Thursday December 27, 2018 05:51 pm EST
Taco closures, 52.2 tons of grapes, and more |
more...
Thursday December 20, 2018 03:50 pm EST
Summerhill gets pizza, Trader Joe's stocks the shelves with cheese, and more |
more...
Search for more by Angela Hansberger
array(9) {
  [0]=>
  int(242)
  [1]=>
  int(245)
  [2]=>
  int(1426)
  [3]=>
  int(497)
  [4]=>
  int(536)
  [5]=>
  int(1182)
  [6]=>
  int(743)
  [7]=>
  int(749)
  [8]=>
  int(784)
}

---